PV Sindhu vs Nozomi Okuhara has flourished to become one of the biggest rivalries in Women's Badminton and after the 4th seed Indian defeated her Japanese nemesis in the Korea Open final, it was time for another encounter between the two at the Japan Open Superseries.
PV Sindhu was going through a six-match winning streak, the last one being the 22-20, 11-21, 21-18 victory over Okuhara but her brilliant run in the international badminton circuit came to an end after the Korea Open finalist defeated the Indian in two straight games (21-18, 21-8) in order to advance to the $325,000 Japan Open Superseries women's singles quarterfinals in Tokyo on Thursday.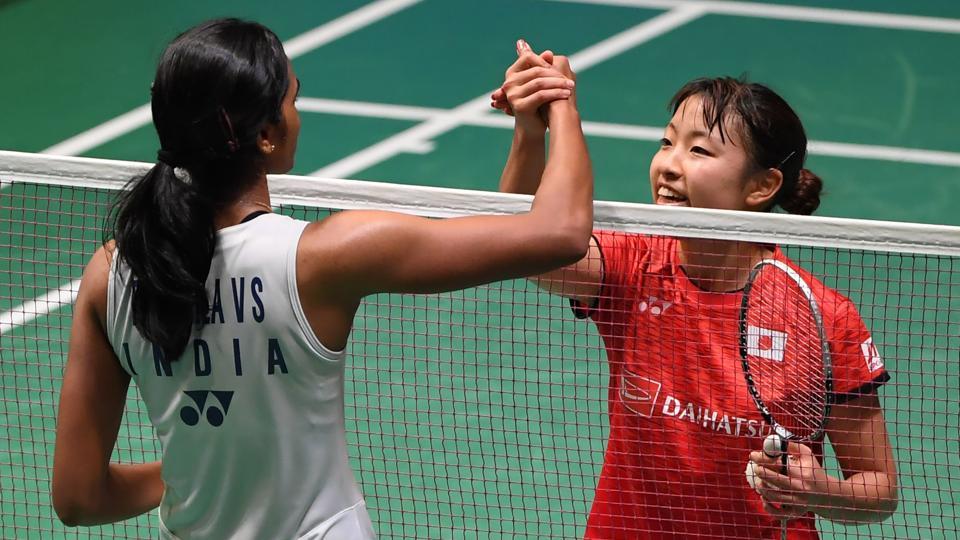 While the first set was a hard-fought one, just like their previous encounters but PV Sindhu just couldn't find a way to navigate through Okuhara's strategy in the second set. The 7th seed Japanese seemed very calm as well collective in both the games, but Sindhu kept on making unforced errors. Once Okuhara took a 10-4 lead, there was no looking back for her in the second game. Nozomi Okuhara kept flighting her serves while PV Sindhu kept finding the net during most of the rallies.
This was the ninth career meeting between PV Sindhu and Nozomi Okuhara and now the latter has a 5-4 advantage with this Japan Open Superseries win. In 2017 itself, the two shuttlers have gone head-to-head four times and have a 2-2 record.
The duo has played two grueling finals against each other at the World Championships as well as the Korea Open, respectively and has a tally of 1-1.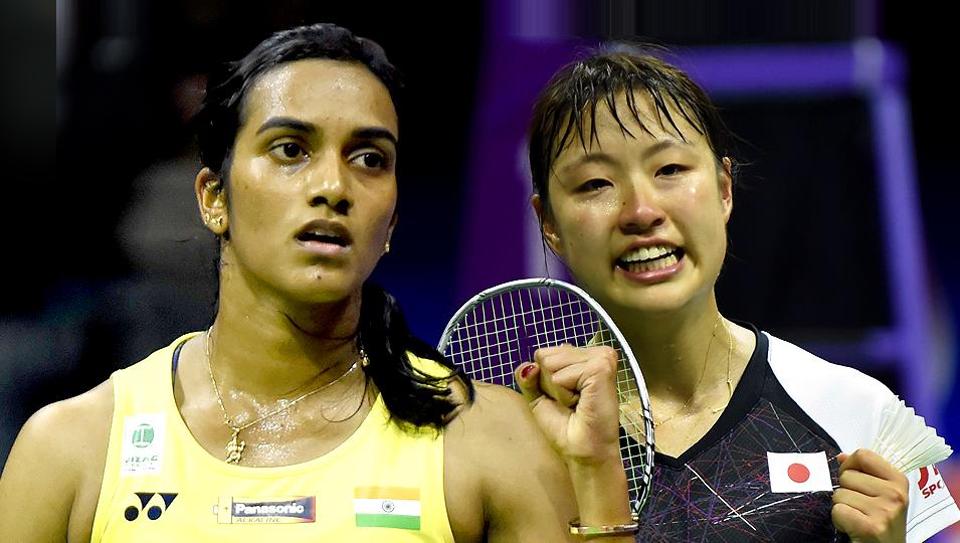 As for PV Sindhu, she has recently traveled to her career-best No. 2 ranking in BWF following her Korea Open victory but an ousting in pre-quarterfinals of Japan Open Superseries has put her standings into jeopardy.
It seems like PV Sindhu is yet to fully recover from the grueling Kora Open final as before going against Nozomi Okuhara, she struggled to get past Japan's Minatsu Mitani 12-21, 21-15, 21-17 in the first round. The Rio Olympics silver medallist, after losing the opening game quite easily, came under tremendous pressure but regrouped in the nick of the time in order to stop the experienced World No. 19 in an hour and four minutes.
Nozomi Okuhara will next take on American 8th seed Beiwen Zhang against whom she holds a 2-0 record while Saina Nehwal is the only Indian left to play her match later in the day.