While the Indian cricket team was going daggers drawn with England in what can now be called a forgettable Test series in the land of the Queen, in another part of the world, the Indian athletes were making the country proud at Jakarta, Indonesia.
At the Asian Games 2018, the stellar show by the Indian athletes went on to ensure that for times to come, no description of the recently-concluded Asian Games could be fully described without adjoining a just prefix to it: Asian Games 2018 India medals tally.
For, in the end, thanks to a brilliant all-round show in distinct games and competitions, this is what the country's shining names went on to ensure.
For times to come, both critics and fans would be curious to understand the Asian Games 2018 India medals tally- a collective effort that was garnered by the Indian contingent amid massive competition posed by other Asiatic members participating in the prestigious event.
That said, let us touch down on and in some lucid detail about the Asian Games 2018 India medals tally: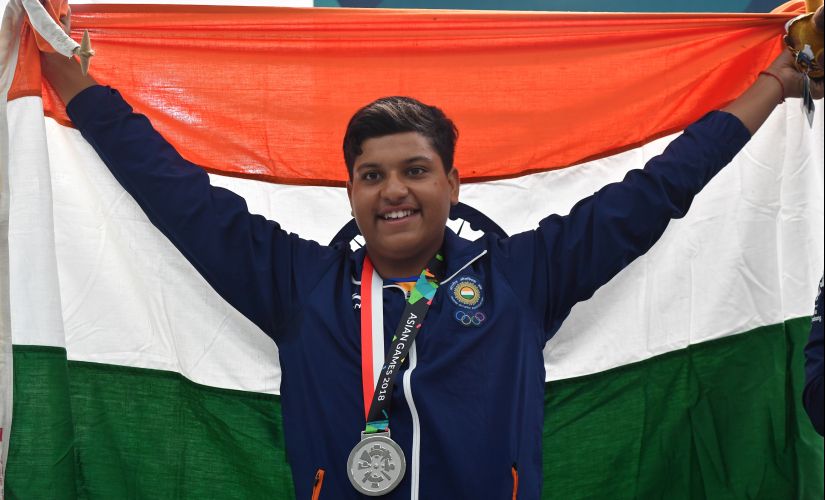 The Asian Games 2018 Medals tally is a symbol of pride for the nation
In all, Indian athletes and participants managed to gather as much as 15 Gold, 24 Silver as well as 30 Bronze medals. If this outstanding show cannot make the country proud, one wonders, what might?
A resounding performance in Athletics
When it came to field-events, Indians gathered as many as 17 medals in totality. This proud number encompasses 7 Gold and 10 Silver medals.
It was thanks to a driven performance by Swapna Barman and Neeraj Chopra won golds in the javelin throw and heptathlon, respectively.
This tally is remarkably better than how India's athletes fared in 2014 at the Incheon Asian games. Back then, India had gathered a total of 13 medals.
Archery
When it came to other challenging events such as Archery, the Indian athletes posed superior competition to other contestants. The team bagged 2 Silver medals, in all. But that said, the team missed out on a joint (or compound) Gold medal by a whisker. Suffering a stroke of bad luck, the group of Rajat Chauhan, Aman Saini and, Abhishek Verma missed out by a close margin.
Anyhow, there's always the next time, isn't it?
Badminton
Not since Saina Nehwal had the Badminton world in India seen another outstanding athlete, it was said.
And now, with PV Sindhu coming into her own, it seems, we've got a new landmark and benchmark of sorts.
When it came to the shuttle events, the Indian athletes had a fantastic run at the events, adding to the Asian Games 2018 India medals tally.
While Saina grabbed a bronze, Sindhu went on to gather a silver and the Indian badminton contingent managed 2 memorable medals before the conclusion of the event.
Boxing
Where it came to boxing, Indian pugilists had a memorable run in the Asian Games. They weren't in any way less impressive or memorable when compared to other athletes.
With 1 gold and 1 bronze medals in all, Amit Panghal went on to manage the prestigious gold on the very last day. This effort, did well to assuage, the nine medals that the boxing contingent had gathered back in the day, at the Commonwealth Games.
Shooting
Every country has at least one or two sporting contingents that aren't that celebrated. And this is when they do put in the effort that is expected of them. The shooting contingent of India was responsible for a tremendous tally of medals this time around for the overall Asian Games 2018 India medals tally.
Winning 3 bronze, 4 silvers and 2 gold medals, the efforts of the shooting team were outstanding. Pegged by the brilliance of Saurabh Choudhary and Shardul Vihan, both teenagers, India's shooting stars went ahead to grab eyeballs in both women's and men's events.
They were led by the brilliance of Rahi Sarnobat who excelled in women's 25-meter pistol event and later, dominated headlines thanks to the attempts of Sanjeev Rajput, who won a silver at the 50-meter rifle 3 positions men's event only for Heena Sidhu to bag a bronze in the 10-meter air pistol event.