2016 has been a great year for sports in India as we saw some earth-shaking performances from Indian athletes ranging from Cricket, Hockey to boxing. While the likes of Vijender Singh and Virat Kohli dominated in their respective turf, women athletes also made 2016 a year to remember, PV Sindhu, Sakshi Malik and Aditi Ashok being some of the major gainers. Even Bollywood acknowledged 2016 with some blockbuster movies on sports like 'MS Dhoni: The Untold Story', 'Sultan', 'Azhar' and the recently released 'Danga'l.
Indian fans and sportspersons had a jam-packed year with a new event starting after the conclusion of the other. We were glued to our televisions, flooded social media by congratulating some and criticized many for their sub-standard performances. However, the adrenaline rush we got in 2016 and the records we witnessed being broken made this one of the best years in recent times.
1. PV Sindhu: The Sensational Rise
Sindhu took the world by storm when she defeated Yihan Wang of China who is a way higher ranked shuttler than the Indian No.2. When former World No.1, Saina Nehwal's shocking exit from Rio Games shattered our dreams, it was 21-year-old PV Sindhu who made history by becoming the first Indian sports woman to clinch an individual Silver Medal at Rio Olympics.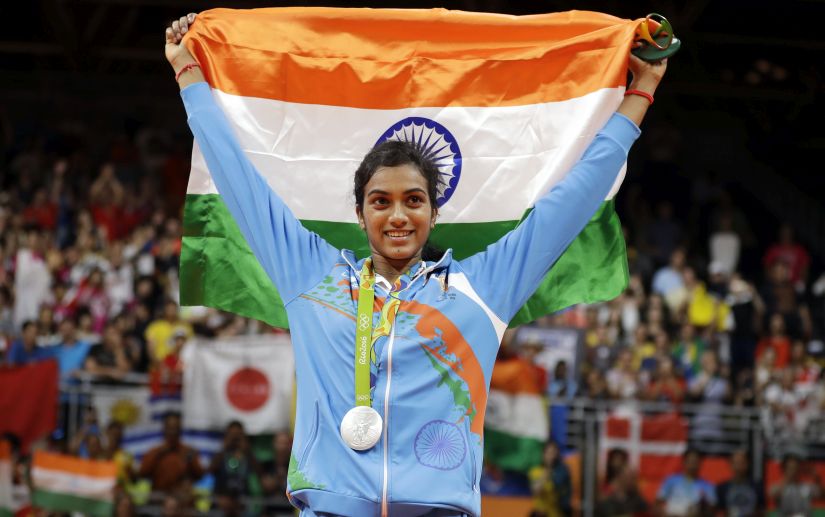 Months later, she registered two other important accomplishments in her career by winning the China Open Super Series and finished second in the Hong Kong Super Series.
And this is how India got the next Saina Nehwal or we should say the first PV Sindhu.
2. Kohli Mania
From being Player of the World T20 Tournament to being the highest run scorer in Indian Premier League 2016, Virat Kohli has done everything right this year. He even became the first Indian Captain to score three double hundreds in a calendar year.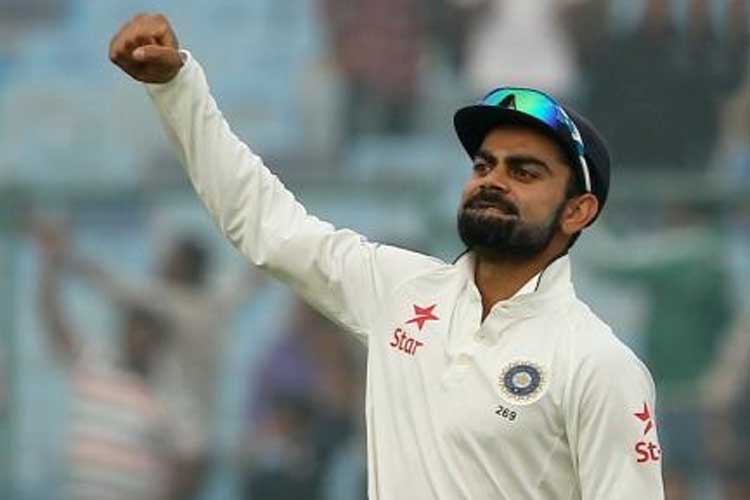 His performance bearing the skipper's cap can also be not ignored. Virat Kohli's right-in-your-face attitude and the craving to lead by example has made him one of the best Test Captains that the nation has ever seen. From being unbeaten in 18 tests to retaining the No.1 title, Virat Kohli has proved his mettle everywhere, whitewashing England recently being the best examples. If one can play better than the inventors, his name is bound to be registered in Golden words.
3. Ashwin's Carrom
One of the biggest reasons behind Indian Team's journey to eminence is the unbeatable performance of Ravichandran Ashwin. The star spinner is slowly and gradually becoming the best finding of the team and his recent accolades include the ICC Player of the Year and ICC Test Player of the year. He further became the second Indian cricketer besides RahulDravid to claim these two coveted awards in the same year.
Ravichandran Ashwin also became the fastest Indian bowler to claim 200 test wickets and finished 2016 by being the highest test wicket taker with 72 scalps on his name in 12 matches.
4. India Lifts Jr. Hockey World Cup
India's defeat against Pakistan in South Asian Games somehow proved lucky for the Hockey team as the team's journey to Sultan Azlan Shah Tournament Final was the stepping stone of Indian Hockey's glory in 2016. Australia defeated India in the finals by 4-0 and they continued their dominance over India in the Champions Trophy. Indian Hockey Team fought their hearts out and ended up lifting the Silver Medal before getting beaten by Australia in the Finals again.
However, this was the first time India claimed Silver in Champions Trophy and also made their first podium finish since 1982.
The title victory started when India defeated Pakistan to win Asian Champions Trophy for the second time and it was the junior side which made 2016 the best year for Indian Hockey by clinching the Junior Hockey World Cup after 15 years.
5. Sakshi Malik
Sakshi Malik became the first Indian woman wrestler to claim an Olympic medal by defeating Kyrgyzstan's Aisuluu Tynybekova for the bronze medal and shocked everyone, for all the good reasons.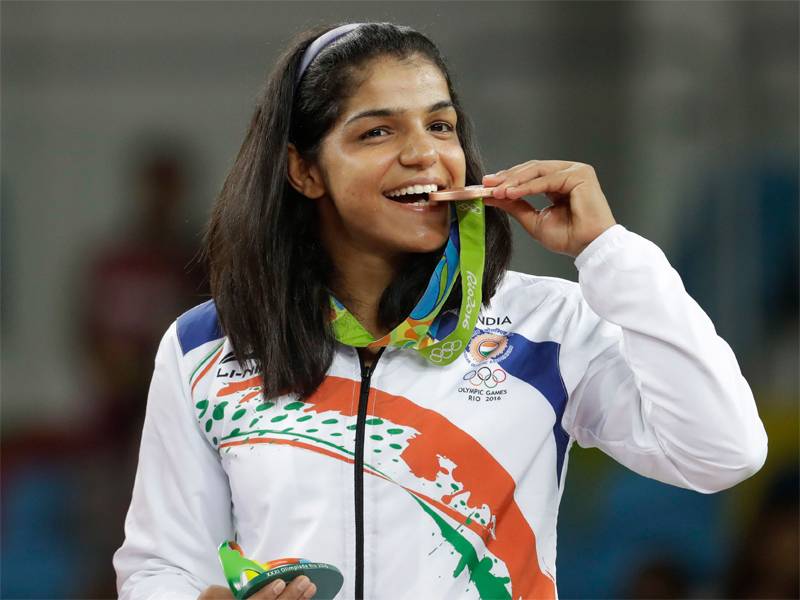 6. Dipa Karmakar
She was the first Indian gymnast to participate in the summer games (Olympics) and the 52-years-old won everybody's heart by performing a Death Vault aka Prodanova and become the third gymnast in history to do so. However, she finished fourth in the tournament, just 0.15 points outside the medal tally.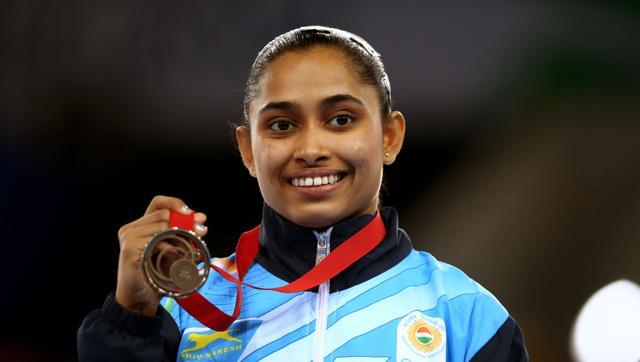 7. Proud Paralympians
India sent 19 athletes in Paralympics and four returned with medals around their necks. Devendra Jhajharia won a Gold medal in F-46 Javelin Throw while breaking his own personal best and became the only Indian to having two Golds (2004 and 2016) in Paralympics.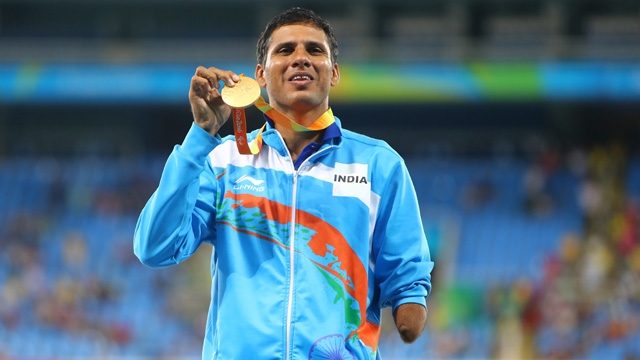 Thangavelu Mariyappan gave India its first Gold Medal in T-42 high jump while Varun Bhati clinched a Bronze medal in the same category. Dipa Malik was the only woman Paralympians in the list as she won a Silver in Shot Put.
Noticeably, in its 24-year history Indian athletes have claimed only three medals other than these, making it the biggest achievement in Indian Paralympics.
8. Dominance In Kabaddi
Indian Kabaddi Team continued their dominance in the sport as they registered their third consecutive World Cup victory in 2016. After losing to Korea in the opening game, the defending champions came back with full swing and claimed the title without losing another game. In the Finals, India faced Iran and retained the title with a 38-29 triumph.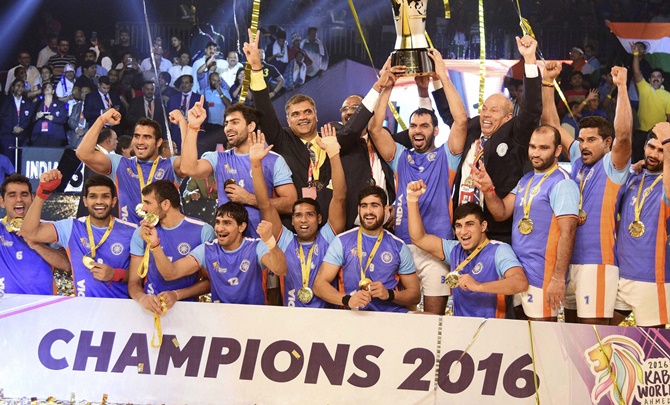 9. Vijender Singh: The Knockout King
Vijender Singh achieved new heights in his professional boxing career, as in 2016, he first won the Asia WBO Asia Pacific Super Middleweight title and then went on defending it successfully against the current Intercontinental Champion, Francis Cheka.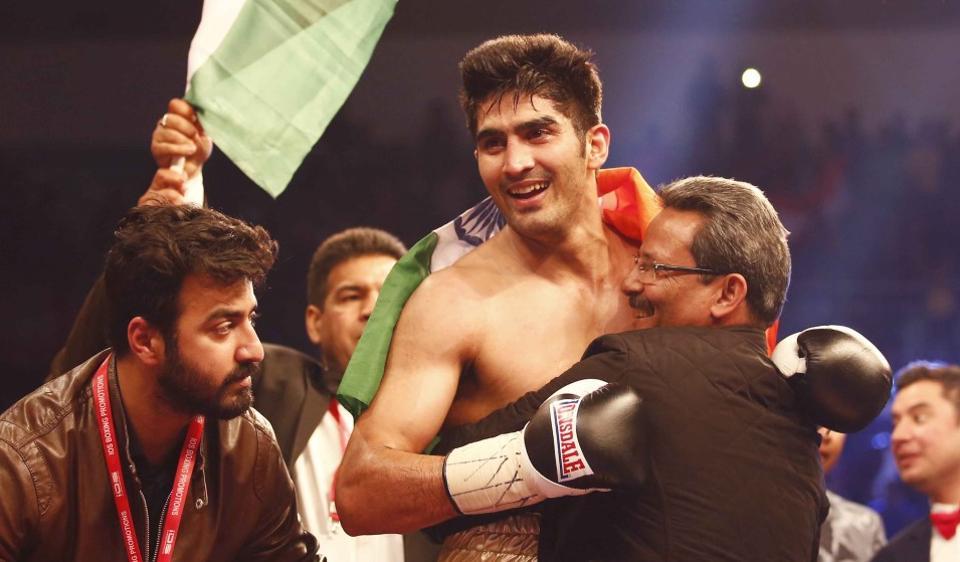 So far, the Olympian Medalist has fought 8 bouts and has remained unbeaten since his debut in Pro-Boxing.
10. Honorable Mentions
There are so many Indian Athletes who have achieved greatness in 2016 that mentioning them in a single list is a never ending process. Either they have debuted in their respective sports or they have made new records worth mentioning. Now, we would like to mention some athletes who also made 2016 the best sporting year of the decade for India.
Sania Mirza (Tennis), KL Rahul (Cricket), Jayant Yadav (Cricket), Karun Nair (Cricket), Aditi Ashok (Golf), Affan Yousuf and Rupinder Pal Singh (Hockey).
All the above players and teams have made 2016 as one of the most successful years and we would like to congratulate them for their achievements and hope they take India to new heights in coming years.
Follow us on Facebook, Twitter and Instagram for more updates. Don't forget to like and share. Do tell us your views in the comment box below.
27 December 2016
Rohan Jaitly