Everyone has seen and knows that threatening thunderclouds that hang dark and heavy in the sky. When you see these dark clouds, you already know that rain is coming. Because rain clouds are known to be much darker than other clouds. But, is this really true? Let's briefly sit in the plane and look down at a thick cloud cover. Underneath, it can storm, snow or rain: through the small window high up in the sky, the clouds during the day, of course, are always bright and white.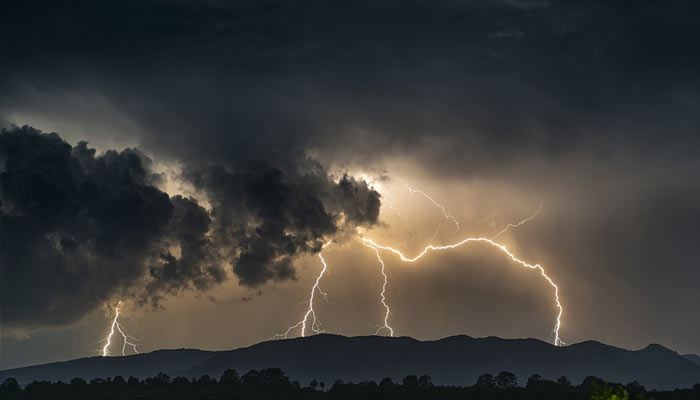 The fact that clouds consist of water droplets is anchored in the origin of the word. The word itself has been documented since the 8th century and probably goes back to the Indo-European word root 'uelg', which means something like wet or damp. But there is hardly anything that says about the color of clouds depicting their nature.
This mind game already illustrates an important factor why are rain clouds dark. Of course, it also depends on the observer's point of view on how light or dark a cloud appears. When the cloud lies between the sun and the viewer, it covers the sun's rays. If the same rain cloud is not directly between the sun and the viewer but is illuminated from the side, it no longer appears dark, but light.
Also Read: Why Don't Clouds Fall From The Sky?
The Denser, The Darker
But that's only one reason why clouds appear dark. It also depends on how dense the clouds are, i.e. how many water droplets or ice crystals they contain. Clouds can be incredibly powerful, tower several kilometers, and weigh thousands of tons.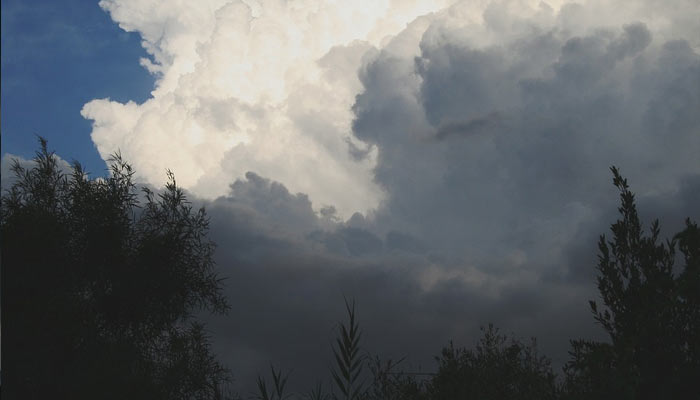 This results in the second factor. Assuming that a cloud stands directly between the observer and the sun. A light, fair-weather cloud that contains relatively little water lets a lot of sun rays through to the observer. It doesn't take much imagination to transfer this scenario to a rain cloud which is kilometers thick and has a lot of water. The rays of light are scattered so much that not many of them reach the ground. The denser the cloud, that is, the more numerous and the larger the water droplets that make up clouds, the darker they appear.