Clouds hold water, water has mass, and is certainly not lighter than air. So why does it stay up in the clouds defying gravity? Why don't clouds fall from the sky and make room for the sun? Let's find out.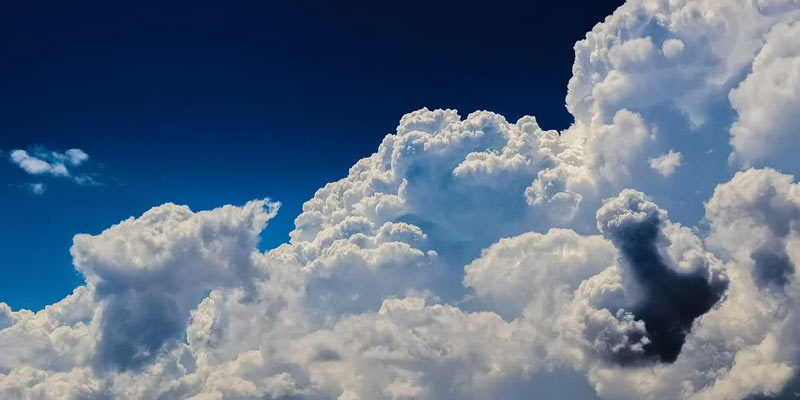 On summer humid days, some wish that the heavy clouds could simply drop from the sky cooling everything on our beloved earth. Clouds are made up of water drops or ice crystals, and they are actually heavier than air. Along with that, clouds are gigantic. Why do clouds still stay in the sky and not fall to the earth?
In a figurative sense, clouds definitely fall from the sky. That is what we call rain or snow. The water droplets or ice crystals remain in the sky as long as the upward force of rising air is stronger than the force of gravity that affects them. So it is the airflow that keeps the clouds from descending. If gravity prevails, the drops or ice crystals fall to the ground, and it either rains or snows.
Gray Clouds Tend to Fall on Our Heads
Rising air is also the driving force behind the formation of clouds. The updrafts transport warm, moist air from the earth upwards. It cools down increasingly. If the dew point is undershot, tiny dust particles called condensation nuclei, water droplets or ice crystals form. Billions of these tiny floating particles then stop the sunlight and we see a cloud in the sky.
If the cloud is so dense and thick that hardly any light can pass through it, it looks gray. This increases the likelihood of it falling as rain or snow because the dark color is the hallmark of rain and snow clouds. In them, the droplets or ice crystals unite more and more to form larger structures. At some point, the updraft can no longer keep them in the air. The gravity wins and they fall to the ground making room for the sun.
Sometimes after the rain, a rainbow appears. It is like a sign from the heavens. Find more on HOW ARE RAINBOWS FORMED?