Plastic pollution is a real thing that has turned from an ease of use idea to a hazard, in the recent years. We are constantly surrounded by single-use plastic items that have been slowly and steadily killing our environment and its wildlife. However, as more and more people are getting the chance to know more about it, they're bringing necessary changes around themselves. One of the prime examples of that is Maharashtra government's decision to entirely ban single-use plastic from the market.
But, you don't need to wait for a ban, in order to bring the change and that is exactly what Sameera Satija from Gurgaon is doing. After seeing heaps of single-use plastic crockery being thrown away after organising small events, langaars and other such things, Satija decided to open a crockery bank in Gurgaon.
What her crockery bank in Gurgaon does, is that they lend steel utensils to various organisers, events and programmes at free of cost, all to reduce the use of disposable plates and glasses.
While talking about her one-of-the-kind initiative, to Indian Express, Satija said that she has noticed a large amount of single-use plastic items, people use for distributing water and food for the needy, being thrown in the garbage. She said, "A large number of disposable plates, glasses that were left behind after any bhandara, langar, chabeel in public places always appalled me. The plastic waste would clog drains and get stuck in horticulture iron nets. Sometimes, animals swallow them because of leftover food items sticking to them."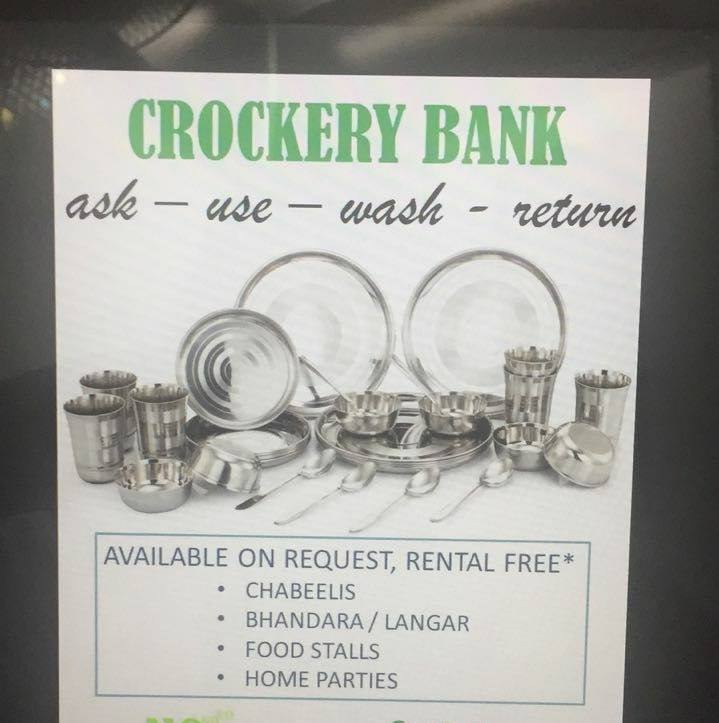 Apart from this, she also said that serving food in these single-use plastic crockery is not only harmful to the environment, but also for the people, considering the number of chemicals used in making them. She wanted to curb this, so she invested in her very own crockery bank in Gurgaon which is for everyone, free of cost. The entire concept works on a single idea, "ask-use-wash-return".
She started with 175 steel utensils, including glasses and plates that she sourced herself, however, within a month of starting this initiative, she received more than 300 utensils as a form of donation. She is slowly and steadily building her repo and as the word about her initiative spreads, more are coming to contribute to her idea and help her.
s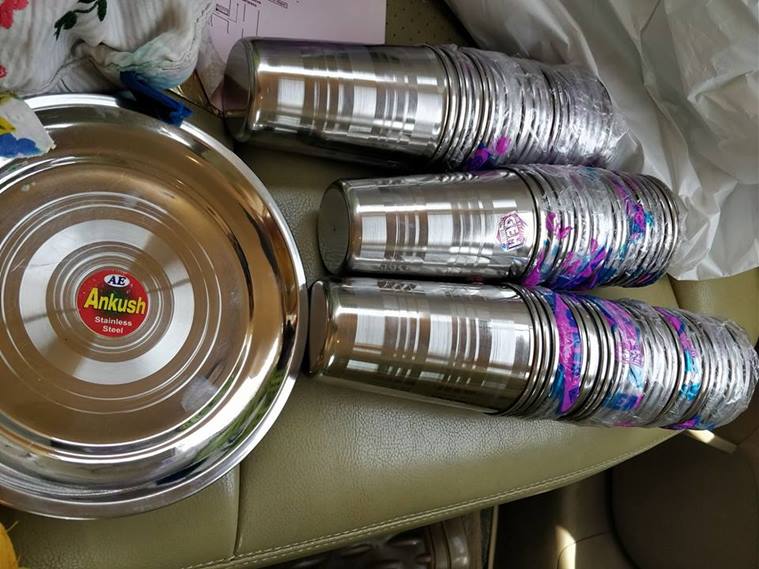 Sameera also talked about the struggles she's facing with this crockery bank idea, she said, "Washing of utensils is a non-issue if it is a house party or bhandara and langar in temples. The problem arises at events roadsides or public places where there is no easy access to water." She is planning to talk to the civic bodies in order to get water in such cases.
For now, Sameera's crockery bank is limited to Gurgaon, however, she hopes to spread her initiative to more and more cities.
Small initiatives like these bring a lot of necessary change that our environment demands. While Sameera has done a little of her part, we all should also make a point to do ours, after all, we humans have nothing except for this planet.
Jyotsna Amla