Not just cities like Delhi or Mumbai, but even Indore has ben subjected to a complete state of lockdown in the light of the burgeoning COVID 19 cases. And while the entirety of the city has been subjected to a lockdown, a dull site for any destination anywhere in the world, there also happens to be a positive news for the Indore city.
So the question is- what is it and how can it impact the residents in the heartland of Madhya Pradesh.
Well apparently, a decision has been taken to make the delivery of dairy products to households absolutely free of cost. And among the most essential dairy product is milk, which too will be supplied to homes and households absolutely free of cost.
The said decision has been taken by the well known Indore Cooperative Milk keeping in mind that the general public of the buzzing city does not have to face any problems or issues regarding the supply of such an important item of consumption.
On the occasion of the said development, the Indore Cooperative Milk Union President Sh. Moti Singh Patel said that not just milk but milk products will also be supplied to consumers of the city free of cost.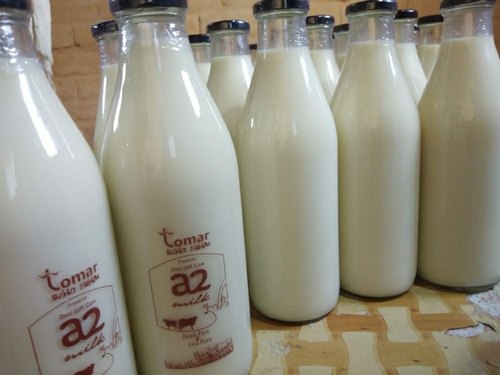 Further reportage on the key story from Indore saw India TV report the following:
For consumers who will send the demand for 'Sanchi' milk and milk products worth more than Rs 200 to the Dairy Federation, the service will be provided free of cost to them.
Consumers can order milk and milk products by dialing on the mobile number 99934-36828 of Indore Cooperative Milk Union from 11 a.m to 4 p.m during office hours. Milk and milk products will be sent through home delivery by the Milk Union on the next day after receiving the order.
That being said, in some ways, it's also essential that a city stands up for its denizens, isn't it and that too, especially during grave crises such as the ongoing Coronavirus pandemic. This second wave, we have come to see, has unfurled rather bleak colours and among the countries that is really struggling to come to grips with the ensuing chaos, is India!
Also Read: Ingenious Creation By Man From Noida: Water-Based Oxygen Concentrator-Cum-Mini Ventilator!
Thus far, it can be said with confirmation that the state of Madhya Pradesh has witnessed approximately 5,300 deaths owing to the COVID 19 situation. But that's not all; there have been no fewer than 512,000 cases thus far, of which there have also been 414,000 recoveries.
Let's hope the latest lockdown in Indore adds a sense of calm to a city much-loved around the country, a city that has quite simply raised the bar for maintaining hygiene and absolute cleanliness.