Forget the charming Trudeau, step aside from the entertaining world of Seth Rogen and explore a realm beyond the charming Emmanuelle Chiriqui, it's time we celebrated Canada's Jim Estill!
Of the many things that Canada- perhaps one of the world's most-liked and respected countries- offers apart from being a touristic paradise and a steady zone for employment across a wide range of industries is- hope to the crestfallen.
For a country that has emerged as a unique world leader in enabling the practice of the Diversity+Inclusion (to) reach true fruition, Canada is a home away from home for those who don't really have a place called home!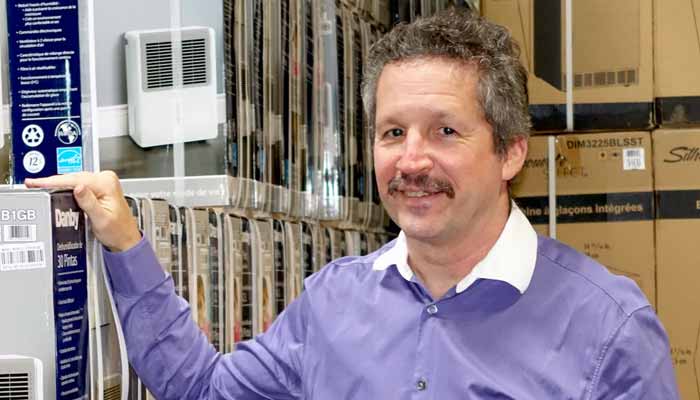 It may suffice to quote that Canada's collective identity is the one that is shaped by a united spirit of individuals who've called it their home and made it one too, originally hailing from far-reaching corners of the world.
It's one of the most welcoming, broad-minded and accepting nations on a planet that is constantly being divided and governed by burgeoning territorial ambitions and polarising government policies especially in the context of refugees and asylum-seekers.
On that note, it's worthwhile to state that one of the incredible individuals whose actions selflessly underline the above train of thought is Canada's Jim Estill, a man who's made a name by being there for the others.
A noted entrepreneur and philanthropist, Canada's Jim Estill galvanized the world's attention for saving 300 Syrian refugees when none were able to hear their plight or come to their rescue.
At a time where much of our lives are being defined by a sense of insularity, amid times where selflessness is restricted to virtues grandma's taught children by reading out Biblical tales and moral stories, it's heartening to note that Canada's Jim Estill has personally enabled over 300 Syrian refugees to start a new life in Canada.
But implicit in how Mr. Estill helped revive the waning fortunes of helpless Syrian refugees was him witnessing the tyranny of the civilian strife borne out of the war in the heart of the Middle East because of which hundreds of thousands of everyday Syrians lost their jobs, homes, and above anything else- a sense of well-being.
The BBC noted his burgeoning contributions in a soul-stirring tale and shared:
When Jim Estill saw the horrors of the Syrian civil war on television, he decided he would do something to help.
A successful Canadian businessman, he vowed to enable Syrian refugees to settle in Canada, simply because "it was the right thing to do".
This was back in 2015, and although the Canadian government was in the process of setting up an official scheme to take in people fleeing Syria, Jim was frustrated by all the delays.
"I could see the crisis happening in Syria, and I did not think [Western] governments were doing things fast enough," says the 62-year old.
At the heart of Mr. Estill's efforts to revive the lives of several hundreds of Syrians has been the founding of a special scheme for refugees and asylum-seekers: Private Sponsorship of Refugees Program.
Instead of spending useful time to mobilize help from various quarters, Canada's Jim Estill lead by example true to any outstanding leader-visionary and led the course of the bright change that was to follow.
He spent nearly 1.5 million Canadian dollars (of his own money) in an effort to bring refugees from the Middle East to his home city- Guelph, in Ontario, which is about 95 kms from Toronto.
But nothing could possibly underline his extravagant sense of compassion other than stating that while he initially helped around 50 refugees to relocate to Guelph (Ontario), he even made some stay at his own residence.
Furthermore, he single-handedly mobilized around 800 volunteers from the city and would further work with the local Islamic community to help the displaced Syrians settle (and adjust) well in the Canadian society.
People provided spare rooms, or helped find empty apartments, and the Salvation Army took the lead in collecting donated clothes to help the refugees stay warm during Canada's cold winters.
Meanwhile, Jim arranged for each Syrian family to have access to both English and Arabic mentors, so they could get their children enrolled in schools, start looking for jobs, get bank accounts and so on.
He was also able to give 28 refugees full-time work at the company he owns and runs, the Canadian home appliances firm Danby. This CA$400m annual turnover business has its headquarters in Guelph. For other Syrians, Jim provided the financial guarantees to enable them to set up shops in the city, and launch other business ventures.
Suggested Read: Manitoba, unlock a World of plush outdoor experiences.
So all of that said, at a time where much of hour heroes or figures of inspiration are restricted to the dazzling world of showbizz and entertainment, it ought to be said, that one should also spare a moment to celebrate the mighty selfless lives of individuals such as Canada's Jim Estill. Whosoever said that not all heroes wear capes, was right on the money!