You could actually be a people-killer at times, but you may not necessarily be aware of it. Ever had that feeling that something about you is murdering people? Here's a quick puzzle. Sometimes you have it, but you are not aware of it. Sometimes most people are aware of this trait that you have but one you are blissfully unaware of. It's the sort of characteristic that can add it's own bit of polluting to an already challenged environment. In case you were scratching your heads already, do not. That said; do not think this is a rare talent either. Rather it's something you may not be too proud of actually.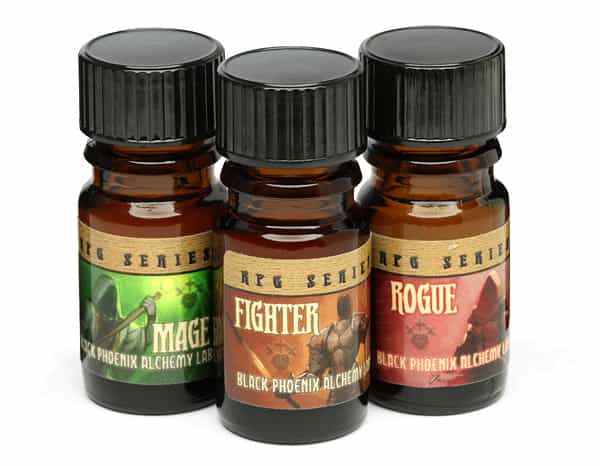 Body odour. It is something that puts us in a separate league. For quite simply, there are hardly any who would want to be in this league with us. The perspiration. The smell. Distances being created. Oh, that void. It's troublesome. But that said, body oduor, is perhaps just as horrendous as the following perfume names. Perhaps, it could be said that in their urge to create something toxically impressive, in simple words, a standout- creators have gone an extra yard or two in being ballistic with naming their perfumes (their joyous creations).
But while we aren't exactly in possession of information that led to a whole wide range of bizarre perfumes being named that way, here's what could be five of the strangest perfume names ever. You could be awarded the Nobel Prize if you were to guess why these fragrances were named what they eventually were. But chances are, solving that mystery would make you Sherlock incarnated. This might take dozens of years. Anyways, let's come straight to the point and visit some surprising perfume and cologne names:
1. Dinner By Bobo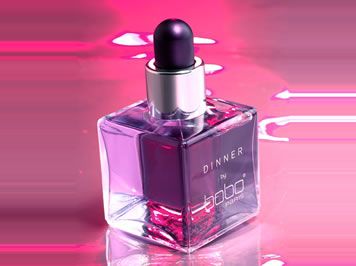 Okay, so we thought the only slightly whimsical or truncated artistic name was Bono. Too short, four letters. It ought to be asked, who has that much time after all. But no, there's a Bobo also. Even though this Bobo is not related to Bono. And this Bobo named a perfume quite true to his weirdly cute name, "Dinner."
So next time you invite someone to dinner, they would know what's on the menu. Rightfully, a perfume, isn't it?
2. Gingerbread Whorehouse by Possets Perfume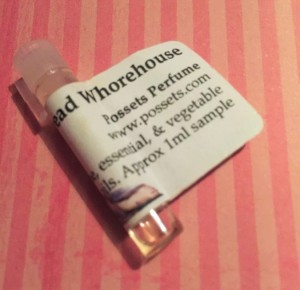 Okay, so when was the last time I had some gingerbread in a whorehouse? Perhaps in a decayed dream when I thought the cops would join me in, and congratulate me in having a beautiful spread of carbs among women who sell their bodies to earn money.
As dreadful as the literation you've just wasted your precious few seconds reading sounds the name of this perfume. Can you actually believe someone found a compelling reason to link a food item and not the most polite profession and make a fragrance out of it?
3. Don't get me wrong baby, I don't swallow by E'tat Libre d'Orange
Yeah right, you simply chew down people and munch them like your girlfriend's hand-cooked tortillas? But wouldn't that make you a bit of a cannibal? Doubtful then if people would come close to you.
What on god's odorous earth is this name for a perfume? Why would you have something like this in the first place? It seems, it might be meant for imbuing your food-pipe.
How cool is that?
4. Frankfurt Kitchen by Social Creatures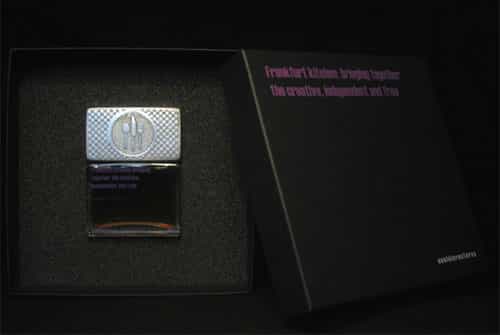 Right. This is ideal. And makes darn good sense. It would obviously take someone sociable and communicative to enter a kitchen and engage in some dish preparation that can be later tanked. But why limit the focus and bring it on Germany's principal centre of finance?
In the first place, if you were to enter a Frankfurt Kitchen, you might just come out with plummeting stocks or rising share prices.
Why not go a bit further and explore the culinary delights that lie further east in Vietnam or Kolkata? You would find spices.
5. Breath of God by Lush
Righto. So finally there is a perfume that connects you to the god particle, does it? Surely, it must be the Pope's favourite? Has the Vatican endorsed it already? Has CERN in Switzerland made it a compulsory wear for its students engaged in paramount researches? Can you apply this perfume only when you have been baptised?
Only a state of Nirvana can inspire a perfume specialist to call his or her creation this? Jesus, wait for me, am coming to you, have only just doused myself in this holy fragrance.