Mother Teresa is one person that almost everyone has been educated about, in terms of the good deeds she did for people in need. She is an epitome of a good soul, someone who did everything possible and eventually a little more, to help people in need, out. She dedicated her entire life for the betterment of people and that ultimately reached the right places to get her noticed for the Nobel Peace Prize.
Mother Teresa, a.k.a. Saint Teresa of Calcutta, was born Anjezë Gonxhe Bojaxhiu, on August 26th, 1910. She was an Albanian-India and was born in Skope, which is now the capital of Macedonia. She did a lot for people in need and still was considered a highly controversial figure, both during her life and after her death.
While she was admired by many for her charitable work, she was also criticized by many because of her views on abortion and for poor conditions in her house for the dying.
But Mother Teresa had many supporters and each one of them did everything possible to help her and her missionary to bring forth the idea of doing good. Her teachings might not be too extensive, but they sure do push one to be a good human being and do good things for people around them.
Here are 10 Mother Teresa quotes that will make you want to go out and do something good for someone and help one in need.
1. Smile more.

2. We belong to each other and not to loneliness.
3. A smile can make everything happen.
4. Live in today and start working today.
5. This woman and her deeds.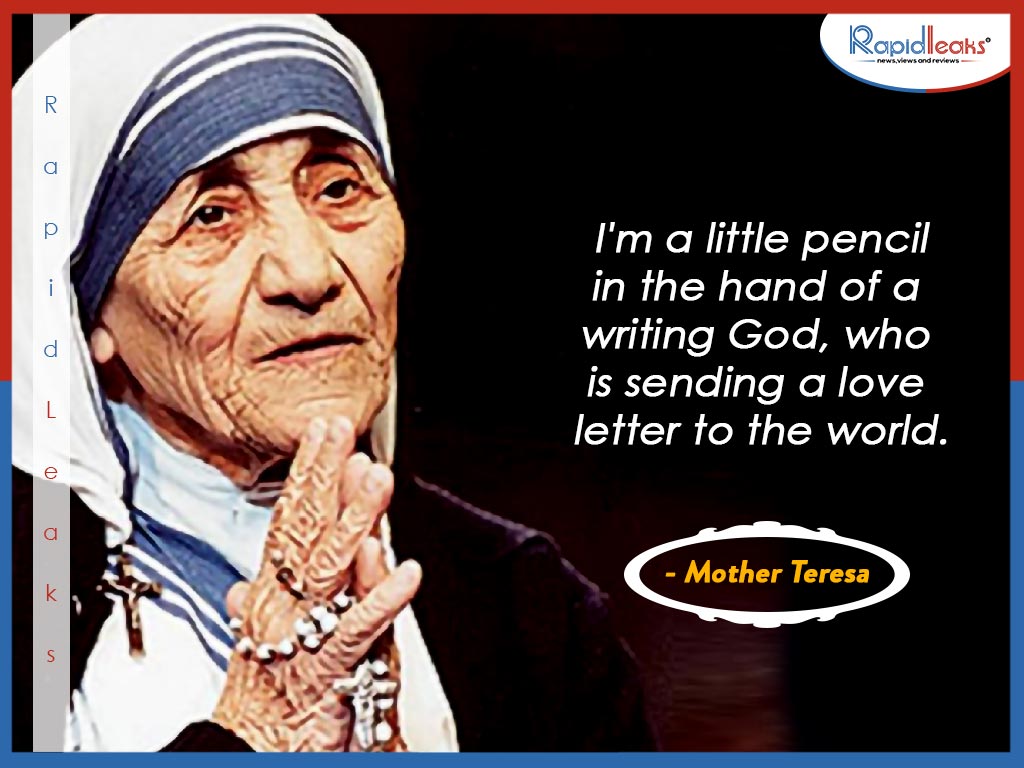 6. Smiling is an act of human love. Spread the love.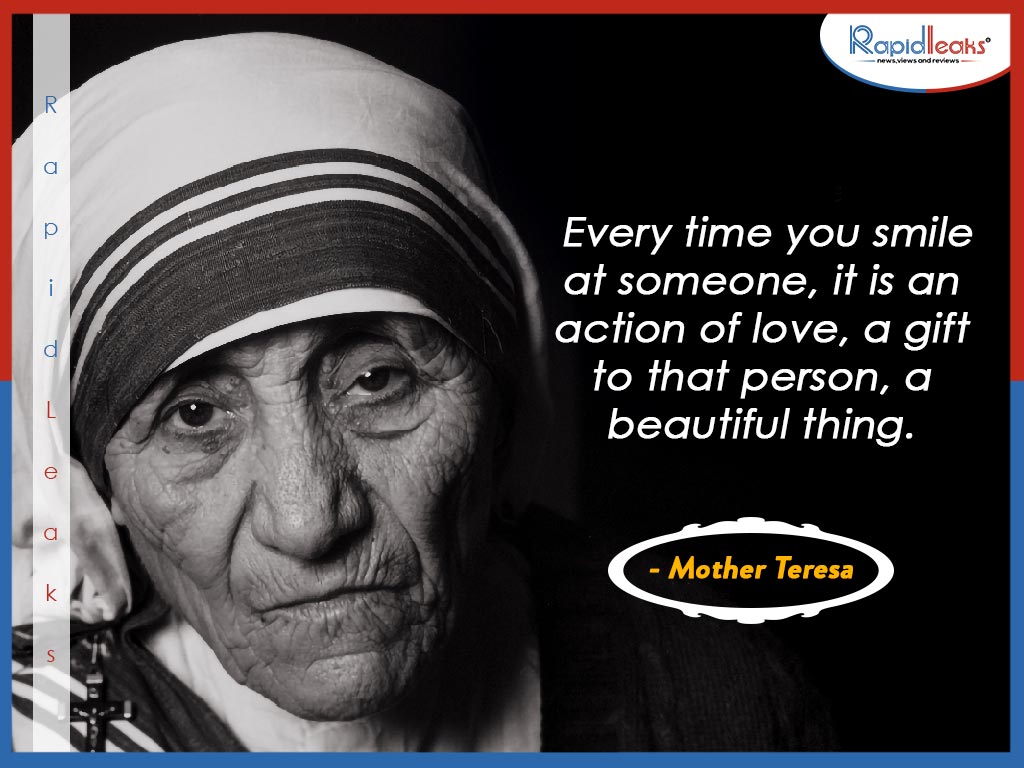 7. Start with one and you'll eventually reach the goal.
8. Small things with great love.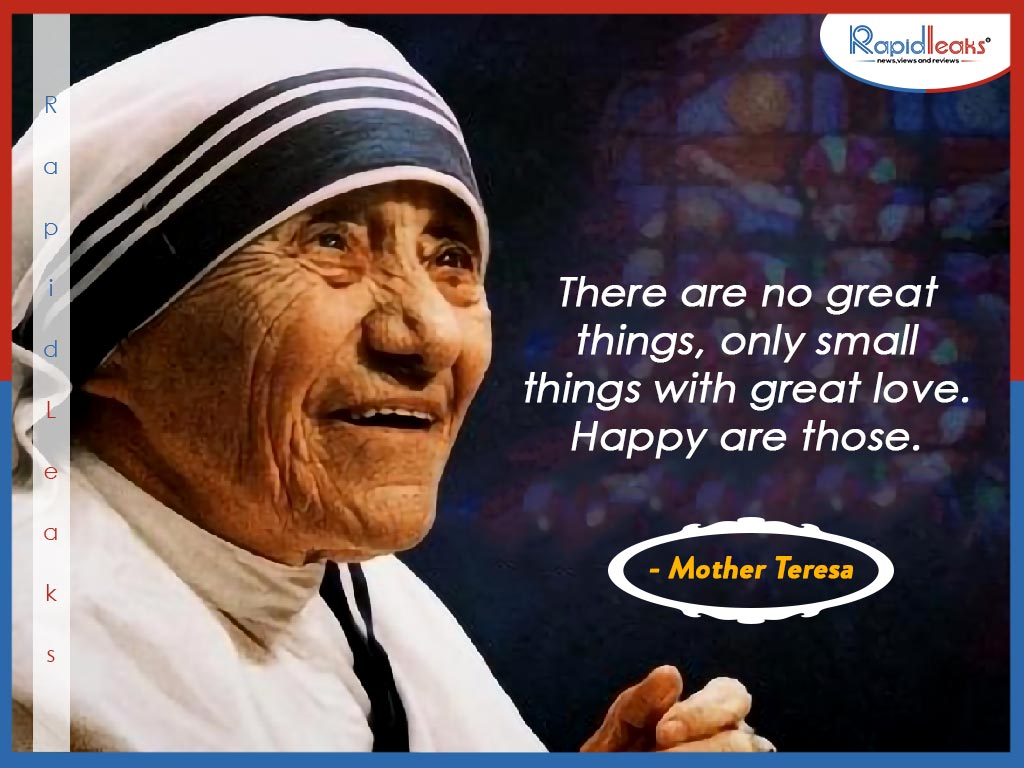 9. Stop judging people, for your own good.
10. Your strength lies in small things.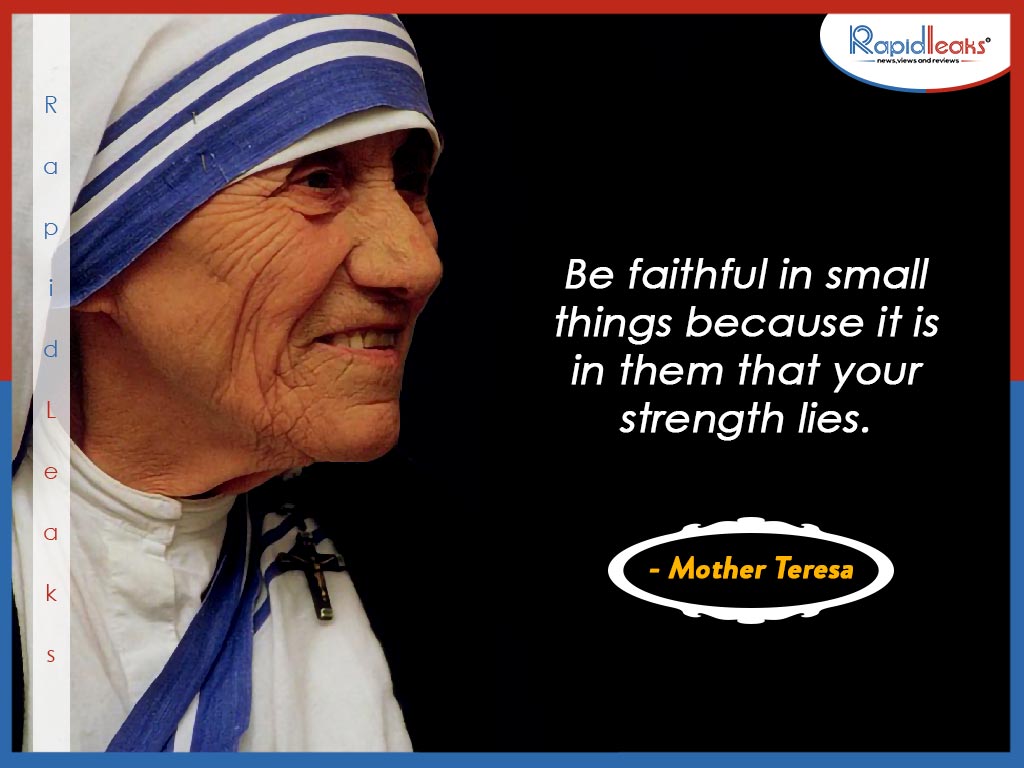 Learn from these Mother Teresa quotes and see the change coming.
Jyotsna Amla