Perhaps it may no longer be incorrect to suggest that equally important as fitness stand the many trends that shape its concept today. The style. The mantra of life. Monitoring one's schedule. The right gear to wear. And where the happening social media landscape is concerned then carefully posting the latest happening snaps so that they can spread across in the right friendly ecosystem. Never before have we seemed so conscious about what to wear and how to look or dress up even when approaching such a rudimentary concept of life as fitness.
The right snapshots in the gym! The dash of exuberance attached to the power yoga workouts at one's living room! You know, all of that stuff!
There exists an entire paraphernalia of culture around fitness trends where new forms of working out and staying fit often take a backseat, speaking in no uncertain terms. But even then, there comes a time where a new upbeat trend trumps what gear we form a patronage to capturing everyone's attention.
And soon, in no time at all, it goes on to become a global trend of sorts. For instance, take plogging for example. Who would have thought that plogging would soon become the go-to fitness mantra in the west, and would appear routinely on major content platforms such as lifestyle journals and health bulletins.
But first up- just what is plogging all about and what about it has made it such a fine trend that fitness enthusiasts everywhere are clinging to this new staple workout mode?
Derived actually from a Swedish term that goes by the name of 'Ploka,' plogging is fundamentally the task of picking up trash whilst one's jogging. Essentially speaking, it then becomes an interesting combination of jogging as well as bending down to pick up trash, disposing it later on.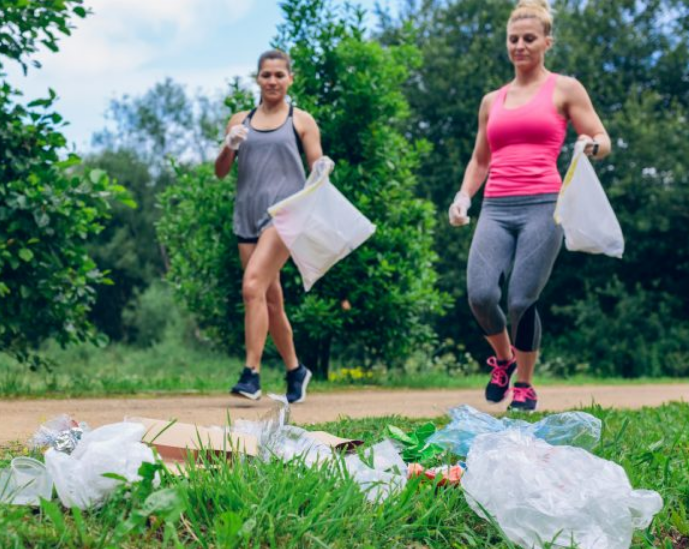 And so thus it came about: a new, an idea away-from-the-mundane or routine workout zone that's arrested widespread attention. But that said, if one were to go a bit deeper, then it would occur that plogging is no brand new phenomenon; it was first discovered in the year 2016 in the country of its origin Sweden.
It was discovered thanks to noted Swedish activist Erick Ahlsthom and his evident frustration upon discovering heaps of garbage that was simply lying around where he'd ventured for a stroll or run.
Annoyed by what he saw, the sheer carelessness of people about not doing anything about heaps of garbage that was yet to be disposed off, Ahlsthom then took matters in his hands.
And that he happened to pick garbage whilst he was out physically for a run birthed the idea of 'Plogging!'
He'd soon become known as a true environmental hero, someone who'd gain popularity over the Internet for discovering something offbeat albeit linked to physical workout.
But truly speaking, that's not all that's made Plogging an essential truth of our times; it can be attempted (carried out) as a group activity.
Also Read: The Modern Disorder – Social Media Addiction
A key benefit of engaging in Plogging is that it allows you to meet people with interests equal to yours. Here's what The Costa Rica News had to share on the vital lifestyle trend of our times: In addition to training, you are also helping the planet to be a better place for you and future generations. In short, you are doing a very good cause.
To sum it up, it's also an activity that places at its heart the eco-friendly concern. What could be better than engaging in a workout form that takes care of the environment around you apart from taking care of your own body?