The COVID-19 or the coronavirus hit the globe at the end of last year, and right now we are left at home, wearing a mask everywhere and still trying to adapt with the new "normal" which is all about social distancing, carrying dozens of face masks in case of emergency and frantically pumping sanitizers every minute. And, with the rise in popularity of these sanitizers, we've also seen many fraudulent ones popping up in the market which is pushing more and more people to learn how to make sanitizer at home.
These sanitizers can either be applied on your skin or be used for disinfecting your home surfaces, any packages you receive. They might be a lot to follow but they're essential to keep the virus at bay and keep us protected and safe while we're out for important things.
Moreover, sanitizers are costly, and having to purchase them repeatedly every week is taking some serious toll on our wallets. This has pushed many local or aftermarket brands to produce some themselves and sell it to customers as bogus sanitizers whose quality can't completely be trusted. Hence, just making one in bulk at home is probably the best idea. These DIY sanitizers are easy to make, safe, and 100% effective.
Here are the different steps on how to make sanitizer at home, with the list of items that you'll require to make them and the quantity in which they should be used.
OPTION 1 – How To Make Sanitizer At Home
Things you require:
Isopropyl alcohol or Rubbing alcohol 90%abv (alcohol by volume) you can get it at any general store.
Aloe Vera gel.
Any antiseptic liquid.
Essential oils for fragrance.
These are all items you can easily get either from your local general store or any online pantry service to master the art of making sanitizer fluid at home. After getting all the listed items you are all set to go.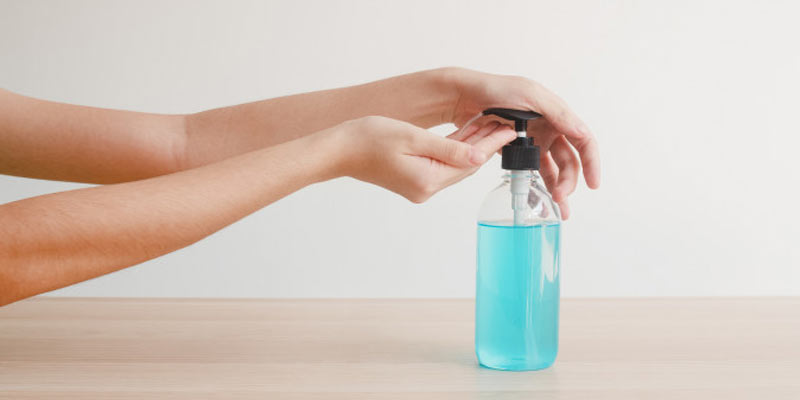 Procedure:
First of all, check the alcohol for concentration anywhere between 75-90% abv is good enough.
Mix the alcohol and Aloe Vera gel in the ratio of one part gel with three parts of alcohol.
Check it for consistency. It should not be too thick like the gel or too watery like alcohol.
Now put about two leveled dashes of antiseptic liquid, and at last a few drops of any essential oil of your choice. Store it in a convenient dispenser and you're good to go.
You can also make this without the Aloe Vera gel but due to the acidic nature of alcohol, it will leave your palms dehydrated and rough. In order to prevent that you should use Aloe Vera gel.
OPTION 2 – How To Make Sanitizer At Home
While the method above makes a very good and quick gel, a lot of people just don't like the sticky and messy texture of Aloe Vera. So here's another recipe less messy and more potent, plus, you can use it in a spray bottle.
Suggested Read: Hey, Listen! Just Don't Leave A Sanitizer Out In A Hot Car, Please!
Things you require:
Isopropyl alcohol
Distilled water(you can also use boiled and cooled water too)
Hydrogen peroxide (you can easily get this in any Medical Store)
Glycerol (glycerine)
Procedure:
Mix three parts of alcohol with half part distilled water and half part glycerine. After this add two tablespoons of hydrogen peroxide. Put in some essential oil to make it smell nice, load it in a spray bottle and you're good to go.
Make sure whatever measures you use at least 75% of it should be alcohol.
Also, your whiskey and vodka won't do the job as their concentration is way too low. So don't load your booze instead of isopropyl alcohol in the sanitizers.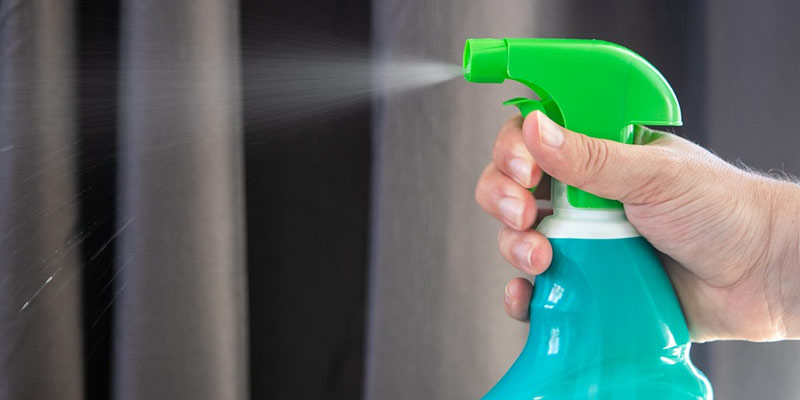 These were two methods of making sanitizers at home, you can either go for a gel version or a spray, though the spray is considered to be more for general use in comparison to gel-base sanitizers. Also note, sanitizers are known to strip away the moisture from your palms and can leave them dry, so don't forget to use a moisturizer after using sanitizer, at least when you're settled in one place and not on the go.
DISCLAIMER: Kindly get in touch with a professional before handling any of the substances mentioned in the article above.