Interior designing is the thread that binds a construction project together with all the parties involved, be it a new structure or a renovation project. Interior designing is required in all types of buildings including homes, offices and everything in between. It is that aspect of architecture which assigns a personality to the final outcome. It requires people with vision and understanding and willing to delve in experimentation for their client's demand. It is a process from the start of construction to the time carpets are laid.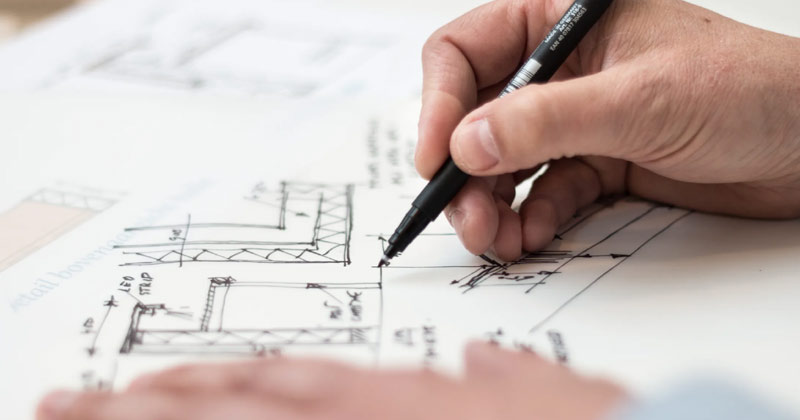 What is Interior Designing?
An interior designer looks at the requirement of a client and the area that is under construction or renovation to make it more practical to use and visually appealing. It required great attention to detail such as natural slopes, lighting, airways and color effects. The final aim of an interior designing project is to enhance the quality and finish of an already existing space or structure in accordance with building guidelines, local laws and also incorporating some sustainable practices.
The key elements of any Interior Designing project can be summed up as –
Planning and management of a given space for maximum utilization of space and capacity.
Preparation of floor plans to facilitate civil work.
Planning all wall, floor and furnishings as per a given theme.
Procurement and installation of plumbing, electrical, and carpentry works.
Treatment of all wood and metal works.
Site inspections including but not limited to coordination, supervision and administration of all workforce.
May require interior decoration at times.
This is not a list of everything that an interior designing project requires. Each project is unique with respect to who the client is and what their demands are. The basic work is the same be it home or office project or anything in between.
Who is an Interior Designer?
An interior designer is a professional who works closely with the architect to create functional spaces within a building which may be used for personal as well as professional use. Interior designers have the technical know-how about structures which makes these structures more functional and attractive for the occupants given their standards of living and cultural affinities. So, a lot of time interior designers also act as interior decorators to help their clients make these structures into living spaces. While an interior designer can be an interior decorator it cannot be the other way around.
In present times when most working couples have the resources but very little time to get their home interiors done aesthetically take the help of professional interior decorators to get the job done. Interior decorators are individuals with a God-given talent to visualize and plan ideas for beautiful spaces and a certification from a professional institute or university proving that they are good at what they do.
Benefits of Hiring a Professional Interior Designer
Interior designing has an impact on each aspect of a finished building however small or large it may be. Interior designers have varies experience because of which they have knowledge about what may or may not work in any particular condition. Interior designers consult with their clients to understand their exact needs and wants and advice upon how to achieve a pleasing result within a specified budget whether it is tiny or lavish. The services of a professional interior designer assure that you get the full benefit of expertise with the latest trends and technologies and also long term value for your construction.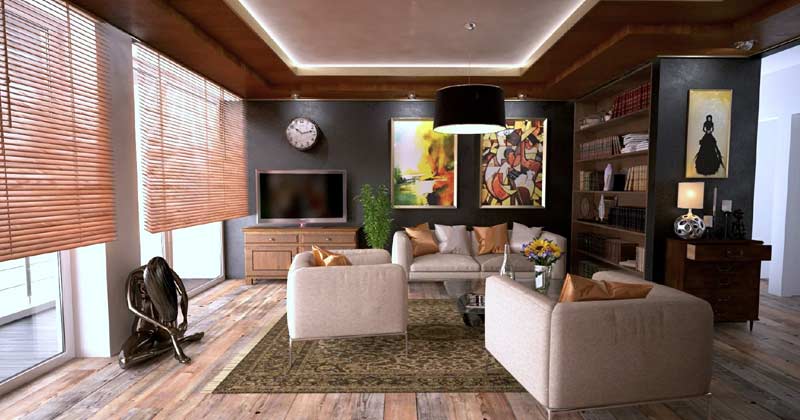 In short, we can say that an Interior designer helps you to –
Add value to your existing or newly built structure to make it stand the test of time and earn good resale value.
Get expert advice from professionals who are up to date with new trends and technologies.
Save time and money which is otherwise wasted in procurement and coordination.
Connection with allied services which are essential for a complete project such as drapers, furniture and accessories.
Utilize space in an optimum fashion.
Keep up with the coolest new trends if they fit your grand plan.
Suggested Read: Important Aspects Of Interior Decoration
It would not be incorrect to say that Interior designing start in the mind of an individual at the time they first think of functional space. It is not all bricks and mortar and has a lot to do with aesthetics, light, color, pattern, texture and space. A balanced approach keeping in proportion to space and its motive helps in creating a truly beautiful interior.