Most applicants have been searching for a long time and usually give a few wind-tunnel-optimized answers to the question, 'what are your weaknesses?'. Since the subject of weaknesses in the interview has a notorious standard, we will tell you how to answer it optimally.
What are your weaknesses: Wrong Answers
The question of weaknesses is not always recognized and asked directly, like 'what are your weaknesses?'. Probably because there are now so many guides to it nowadays. Some interviewers camouflage the question of weaknesses in the job interview by asking about negative characteristics that others, like former colleagues, customers or bosses, find in you. Or they can ask what others might criticize about you like 'How would your friends describe you?'.
Sometimes the question is much more self-critical and hidden very subtly like 'Which quality would you like to change in yourself?'. In some cases, the interviewer might ask you, 'On a scale of 1-10, how much would you rate yourself and why?'.
So if you are asked about a weakness, you have to answer as cleverly as possible, without exaggerating. A healthy self-image can never harm even if that is not always easy or painless.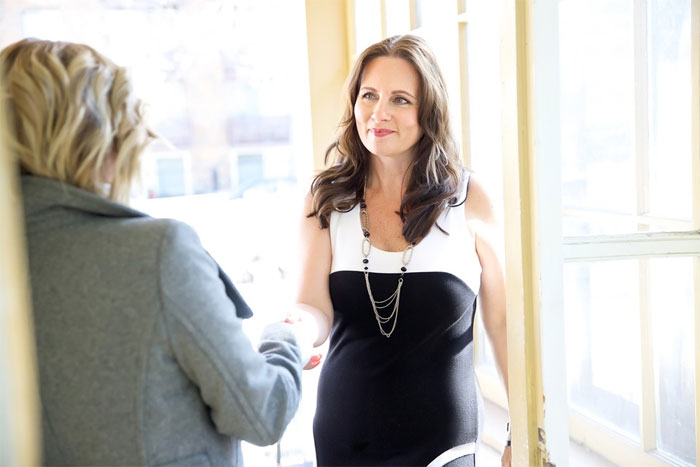 You must realize that nobody's perfect, and everyone has weaknesses. Therefore, you can and should admit a few shortcomings when you are asked, "what are your weaknesses?'. If you shrug your shoulders here, you look thoughtless. Those who say they have no weaknesses look arrogant. So both are not smart answers.
There are other answers that you should never give:
1. Do not name any weaknesses that are decisive for the desired position or contradict the job requirements. Like a nurse who is impatient? A mechanical engineer who is a cleanliness freak? Such weaknesses disqualify the job because they question the suitability of such a person.
2. The attempt to reinterpret strength to weakness is taboo. Many career advisers recommend you to turn your strength into a weakness. But it is wrong as 'I work too much' only sounds committed at first glance. In truth, it reveals to someone who doesn't have time management under control and who is believed to be setting the wrong priorities.
3. Also, avoid standard phrases like 'I am a perfectionist.' Such weakness always looks like a memorized phrase. Human resources respond to it just as coldly as mucous membranes to a flu virus.
4. Also, don't start a soul striptease. Nobody demands that you give a detailed report about all the shortcomings in all previous jobs. To name, a maximum of two weaknesses is quite sufficient.
5. Humor is also taboo at this point. In the application and interview, the interviewer expects an honest and serious examination of themselves and their own weaknesses.
On the other hand, it is permitted to restrict and reduce a real weakness through adjectives like every now and then, occasionally, occasionally, or in places or sometimes. However, deliberately measured honesty is still the best strategy when it comes to revealing weaknesses in an interview.
After all, the interviewer is not asking the question to get you ready. The question is rather asked to see how much you are capable of critical self-reflection. And whether and how constructively you deal with your weaknesses.
How to answer the question, 'what are your weaknesses?'
Admit a weakness, but also explain how you deal with it constructively. This way, weaknesses can not only be depicted positively, but it also remains authentic and demonstrates a willingness to learn, which is a good prerequisite for personal growth.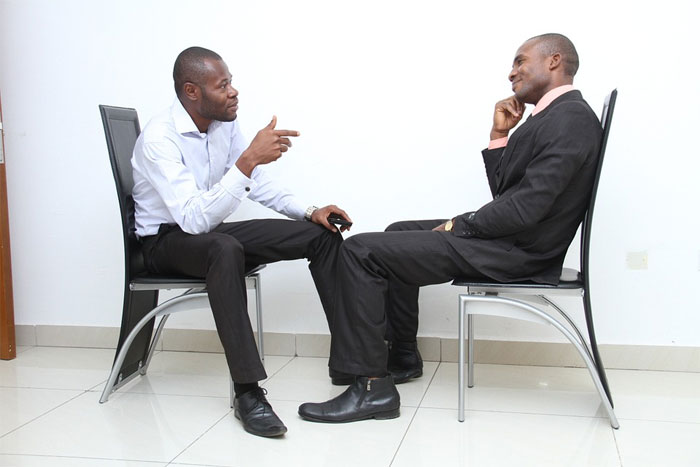 Here are a few answers to the question, 'what are your weaknesses?'
"I have problems speaking to a larger audience. I am often nervous and feel uncomfortable. But I'm trying to get a grip on it. That's why I started taking a speaker course."
"It is difficult for me to express my opinion in a large group – especially if I am to stand up to others on my own. I usually look for colleagues in advance who I can convince in a one-on-one conversation and who will support me later."
"Sometimes, I find it difficult to stay organized. To keep the overview, I rediscovered the classic To-Do list. Since I have been creating, prioritizing, and processing these lists every morning, I have been much more structured and productive."
"A strong background noise, such as in an open office, can sometimes make it difficult to concentrate. In the meantime I have bought so-called counter-sound headphones. A colleague gave me the tip. So I have practically everything under control again."
"Sometimes, it happens that I can't remember certain English words. So that my English language skills do not rust, I founded a group together with a few friends, in which we meet once a week to speak only English and to train our negotiating skills. Among them is a native speaker. That helps a lot."
"I can work wonderfully in a team, but to get creative or develop new ideas, I need to be calm and like to withdraw on my own. But of course, I like to discuss the result with my colleagues again and can then deal with criticism."
So basically, your answer has to be in this format.
"I have a few weaknesses right away: xxx, yyy, zzz. But frankly, I invest my energy more in my strengths and develop them. And so on.…."
Suggested Read – 6 Psychological Hacks That Will Help You Crack An Interview!
Always combine a positive aspect with your weakness in the interview. Like, the lack of organization can be avoided by writing down tasks and deadlines so that you don't lose track. When you are asked 'what are your weaknesses?', ensure that you tell the interviewer that you are taking steps to overcome your weakness and not just abandoning it.