How are parenting and education correlated?
What comes to your mind when you hear the word education. For some it may be books, for some it may be knowledge but for most of us it is the school which is related to word education. But as we all know that the education which a kid gets from school or college is a formal education in which he learns from his curriculum and performs. In reality it is the family that builds the personality traits, social competence, with psychological, emotional, physical and educational development of children. Parenting serves as the foundation stone of a child's individualistic characteristics. But that doesn't mean that school education is not important. But we have that to acknowledge the fact that parenting and education are correlated.  
As we know that real life is not as simple as school education teaches us ? Life is a journey in which we come across various pedestrians and school education is one such step. Academic education is very crucial for us, without this it will be difficult to gain knowledge, get jobs and livelihood. But to achieve this academic education role of parents is far more important. So let's discover how parenting and academic education are correlated?
Effects Of Parenting On Academic Education Of A Child
Importance of academic education cannot be overlooked as it is one of the most fundamental values during a child's education. Low academic achievement tends to create many negative consequences for the children. Children with low academic performances may become more vulnerable to problems such as stress, hopelessness, offenses, and in some cases substance abuse is also seen most commonly among teenagers. 
Parenting and education needs a cohesive approach for good academic education. As every parent has a different approach towards life and always pre plan for their kids. There are different ways of parenting that parents adopt for their kids, these include: 
1. Authoritarian Parenting
As the name suggests here parents are rulers and dictate the terms. It is a unidimensional communication style of parenting. Parents are very strict and want children to obey each and every rule set for them. It includes everything that they will study which subject, for how many hours, what they will eat, wear, when they will sleep, etc. 
In this type of parenting, children receive punishment if they don't follow the rules. Such kids are great scorers as they perform just to avoid punishment. Children under this style of parenting are well behaved, very particular and precise in nature, but they lack decision making power due to lack of self confidence.
2. Authoritative Parenting
This is a very disciplined way of upbringing the child by the parents. In this style of parenting, parents do set clear guidelines for kids but along with that they explain the reasons for that. In that way communication is open between children and parents. But parents do have high expectations from kids in terms of performance as well as in conduct. 
Parents put full measures to help children to fulfill their expectations too. This helps in the development of a confident, independent, fun loving, inquisitive child who learns from mistakes rather than being scared of them. They score well in school and also participate in various competitions and co-curricular activities. Such kids are very articulate, creative, well expressed, confident, and opinionated.
3. Permissive Parenting
In this style of parenting parents are very free and feasible in their approach. They believe that a child should learn on his own. That's why such parents have bare expectations. Children and parents have good communication but sometimes kids lack motivation and discipline in them as parents do not want to push. Also freedom in such a style of parenting leads to disobedient children too. They are more prone to develop unhealthy habits like being exposed to long screen hours, eating unhealthy food, no fixed study hours, etc. Such kids tend to be arrogant, impulsive, undisciplined, demanding, with varying levels of academic results. 
4. Uninvolved Parenting
In this style of parenting kids are free to do whatever they feel like. In such a style of parenting the communication between parents and children is very limited. Such kids are either too independent or always look for attention from others. They face challenges in developing social relationships. They also suffer in academics due to very less support from family and parents. 
What is a parent's role in a child's education?
The parents' role is never ending and nerve ending too. They are the very first teachers of every child because a child starts formal education mainly at 4-6 years of age. Till that time period a child learns how to walk, eat, speak, behave, and other things from their parents and family.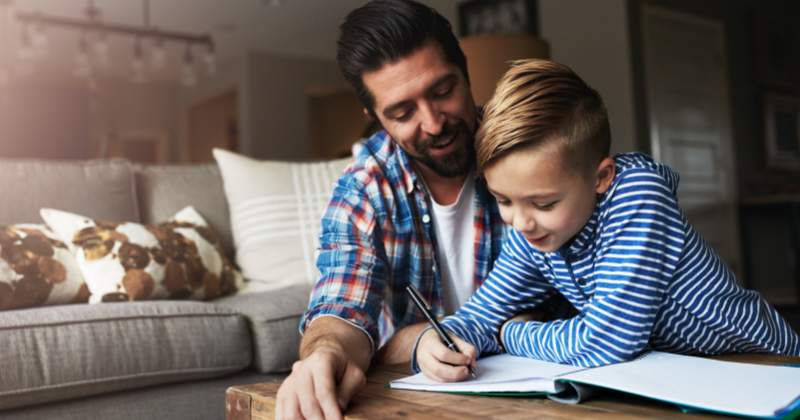 A child's behavior can easily demonstrate the level of involvement of parents in his life. A parent can decide what kind of education his child will receive. It could be formal education, informal education and non-formal education. From there onwards the student life of a kid starts which needs timely care and nurturing from the parents. That can be done with proper communication with kids. Extra curricular activities also help in creating a better bond with kids like parents playing different sports with kids, attending hobby classes from painting, dancing, pottery, going shopping, etc.
Also Read: Which Country Has Best Education System In The World
Parenting tips for a amicable relationship with child are:
First and foremost follow the 3Fs that are Firm, Friendly and Factual. These three qualities will help in developing an explanatory approach with a disciplined attitude.
Second parents can follow the 3Cs which are Care, Consistency and Communication. These three qualities will always yield results in terms of academics and overall development of a child.
How education helps in the growth of a child ?
We always see that many parents are so bothered about a child's performance in school, because school education is very important in shaping a child's future. School education imparts knowledge as well as social development skills but this is only possible if parents are supportive and give quality time to their kids.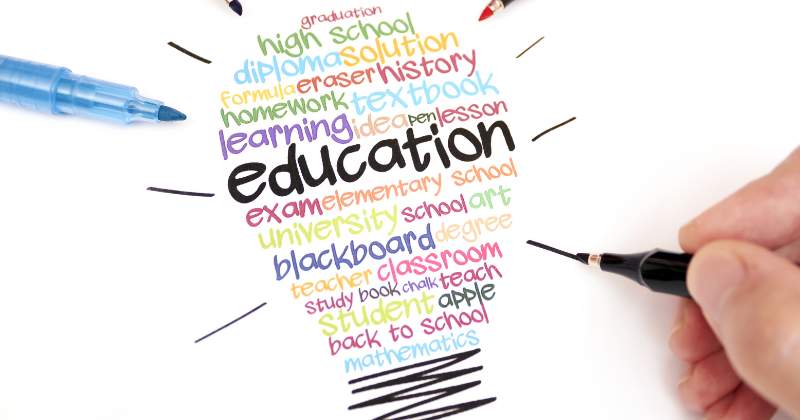 Role of education: 
Helps in learning various subjects like science, math, social science, etc.
Helps in learning various languages also English, Hindi, French, German, Spanish, Japanese, regional languages like Punjabi, Tamil, Kannada, Malayalam, etc.
Teaches students to learn and develop interpersonal and professional relationships.
Gives everyone an equal chance irrespective of their background to perform and compete.
Education imparts self confidence and self worth too.
One of the fundamental things to earn a dignified way of working as well as living.
Helps in bringing together various cultures and values under one roof. So, that diversity is maintained and exchanged too.
Exchange of national and international activities in terms of education esp. higher education. This helps in academic exchange of knowledge with other parts of the world. Thus, maintains international credibility too.
Well a child's first teacher, friend, protector, advisor, is the parents. They look after every small or big needs of their kids under varied circumstances. Education is one such crucial aspect of it. For a nurturing and effective gain of knowledge from school education parenting guidance and support are essential for every child while growing up. A child needs assurance and assistance from parents as they do not have that much experience and knowledge as parents do. Thus, parenting and education go hand in hand and it needs to be cohesive for the betterment of children.