While we are staying at home with little to no idea of when all of this is going to end, there are few things that people have picked up to pass their time and acquire a new hobby. We are also trying to put a limit on our essentials so that they can last a long time without us leaving our houses to get new stock. But what about an opportunity to mix the above two, learn a new hobby while making an essential out of it, and that gives us homemade soap.
Making soap at home is very easy if you're willing to incorporate some pre-made mix to the whole procedure. There are some other processes too, in which people make the entire thing from scratch but considering the time we're living right now, we are not sure if you would be able to get all the ingredients. So, in this case, we would be using glycerine soap for all of our recipes.
So for this homemade soap recipe, we would be needing these items:
1. Glycerine Soap
2. Essential Oils
3. Food Colouring
4. Molds
These items will consistently be used in all of the recipes and you can completely make alterations to the flavours and fragrances, as per your taste. Glycerine soap is readily available in grocery stores and even on Amazon.
So, let's get down to 5 different ways in which you can turn your regular soaps into a more luxurious commodity with all-natural and readily available things that are lying around your house.
1. Lemon Peel – Homemade Soap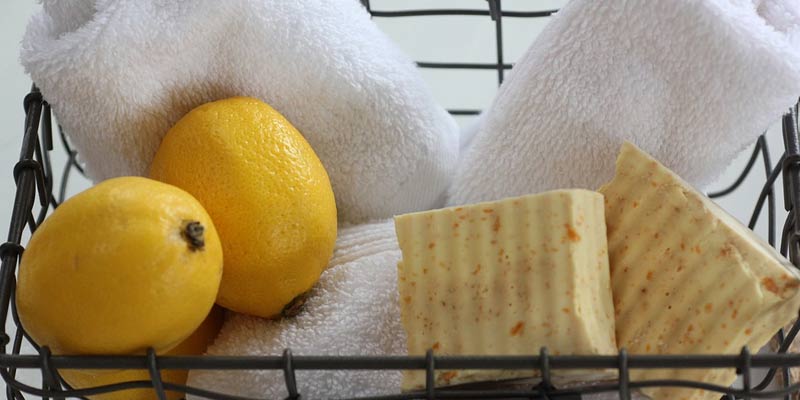 This is one of the easiest and most refreshing homemade soaps that you can try your hands at. Just melt glycerine soap, add lemon zest, lemon essential oil and yellow food colouring.
Mix all of this together and then transfer the mix into the mold. Let the mix rest for 3-5 hours and it's good to go. Lemon is considered to be a refreshing fruit and it is already used a ton in market soaps.
2. Dried Orange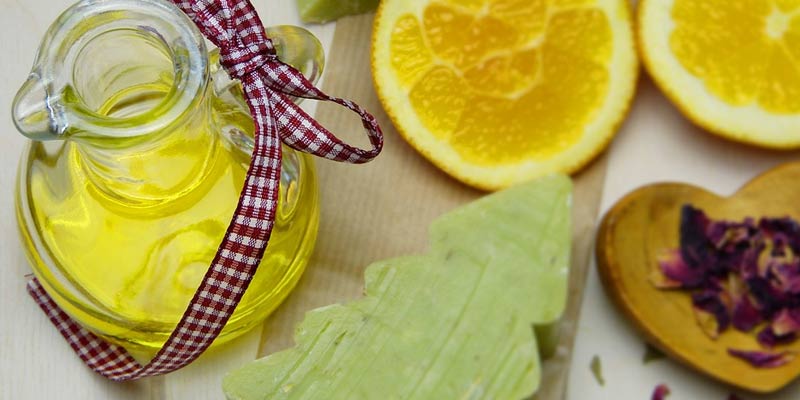 Another citrus-based soap is the one that you could make with the help of dried oranges. Just dry some orange peels. Apart from that, mix glycerine soap, a little bit of orange zest, orange essential oil and a little bit of orange food colouring.
Now fill the mold till half and then add the dried orange slice and then fill the mold with the mix. Let it rest for 3-5 hours and it's done. The soap looks exceptional and can easily replace one of the most luxurious soaps in the market.
3. Vanilla & Shea Butter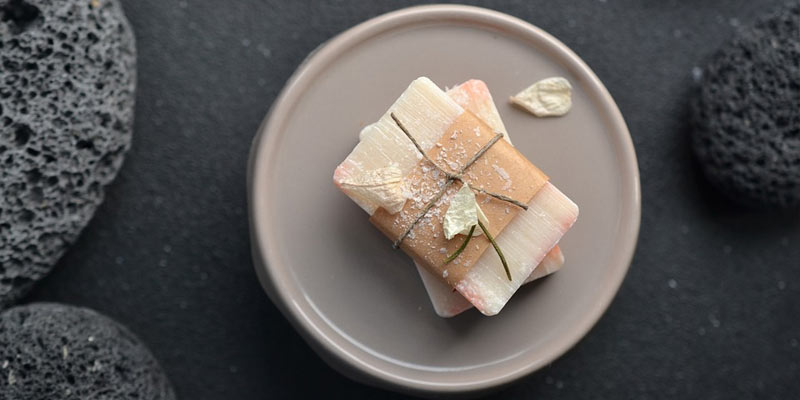 Adding vanilla and shea butter to your homemade soap will cleanse your body, along with moisturizing it. The entire combination is utterly heavenly plus the fragrance of vanilla is universally pleasable. For this recipe, you would need melted glycerine soap, melted shea butter and some vanilla essence.
Mix all of these ingredients together. You can also add some brown food colouring to enhance the colour, or let it be the cream colour it is. Transfer the mix to the mold and let it sit for 3-5 years.
4. Poppy Seed Exfoliant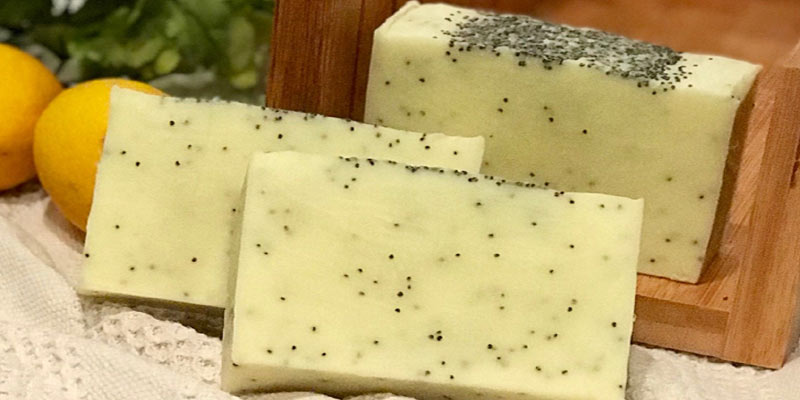 If you want your homemade soap to have the benefits of a scrub then this is the soap for you. For this recipe, you would want our usual glycerine soap, orange or lemon essential oil, yellow food colouring and some poppy seeds. Mix all of these ingredients, except for the poppy seeds for now.
Transfer the mix into the molds and then let them cool for an hour or two. Since poppy seeds are a bit heavy, add them to the mix after it cools down a bit, this way the seeds won't just settle at the bottom of the soap.
5. Loofah Soap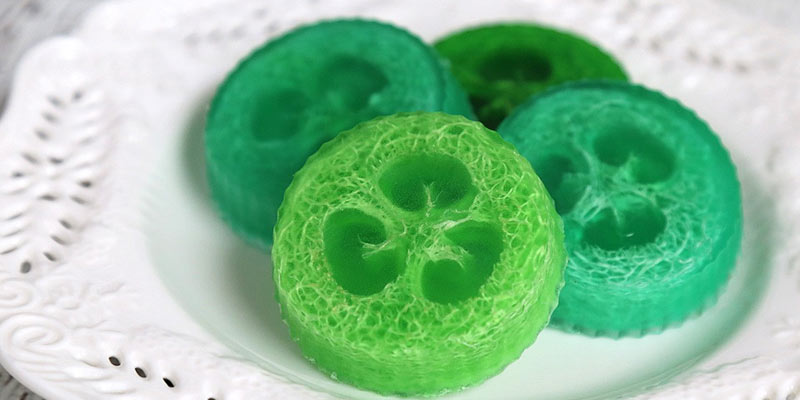 This has to be one of the most creative soaps you've ever seen or even made. This is super easy to make. Just melt the glycerine soap, add your favourite kind of essential oils and food colouring, cut the loofah into the colouring.
For this, you would have to first set the loofah on the mold and then add the mix on top of it. Let it sit for 3-5 hours and then use this soap and loofah in one kind of a miracle.
Suggested Read: 3 Ingredients Homemade Mango Ice Cream Recipe
These were some of the most fun and creative homemade soap recipes that you can try to turn your ordinary bathing experience into a more luxurious one.