Razor Bumps are a painful nightmare. Of course, they don't announce themselves out in open but deep down in between your legs they sting. Not to forget the burn and blemishes left by razor, they play a major role too. Whether you are ready to show your bikini line or not, razor bumps make a way to scare you.
If you are planning a vacation on a beach where you have imagined to don a bikini that will look fabulous on your perfect shaved downtown, you must rethink as those cruel bumps will be there to advertise. Of course, putting concealer on bikini line is one way to hide them but how about we play smart and calm the hell down that irritating appearance of those razor bumps? Sounds like a good plan to you?
Here are some tips you should know before you go down there and shave with your razor.
1. Conditioner Can Literally Be Your Saviour.
Shaving gel and cream are good but honey, that skin down there is way too soft to use them. You should apply conditioner as it will soften the area and create some slip. It will be easier to shave and your skin will not be damaged.
2. Shave With Your Hair Growth.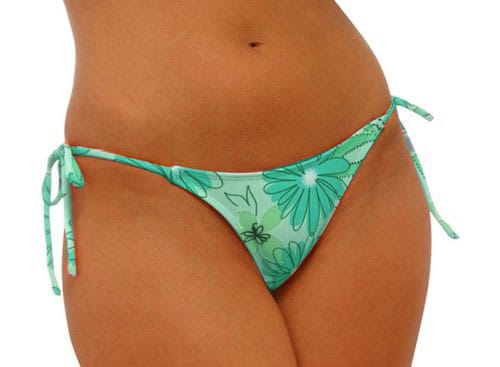 We know that a perfect finish can only be achieved when you shave against the growth but if you are not putting your bikini line on a display soon you can shave with growth. It's a great hack to keep those razor bumps at bay. The best part is that even if you shave with your hair growth, your bikini line will look good from a distance. Avoid a closer look though.
3. Use A Sharp Razor Instead Of A Dull One.
Sull razor takes time to remove your hair, it will cause more irritation there. You better switch your razor to a sharp one, so that you can get a perfectly smooth finish. Also, make sure to buy a good razor, that area deserves a special attention, you don't want to use whatever cheap quality razor you can buy.
4. Aloe Vera Gel Does More Than You Think.
You can't possibly get rid of the burn, razor bumps and blemishes caused after you shave but you can certainly cool it down. Put aloe vera gel and do not wear your fancy panty for at least 5 hours after shaving. A smooth cotton underpants will do just fine. Remember don't use that aloe vera gel too much.
5. A Little Coconut Oil Will Save The Moisture.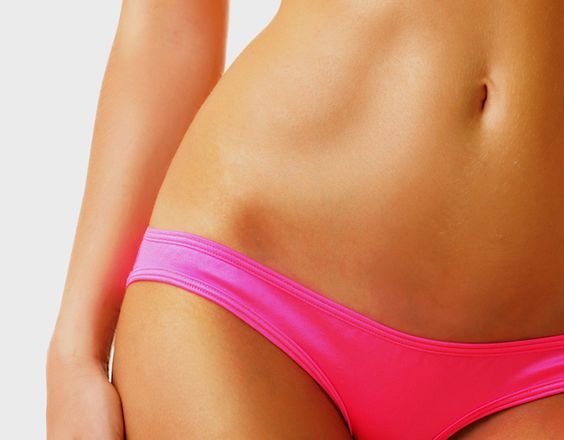 After you shave down there, the skin becomes dry and razor bumps appear from nowhere. The better process would be to shave before the shower and after you are out of your bathroom, just run a small amount of coconut oil there. It will help moisturize that bikini shaved skin.
There are many women who just put deodorant above the skin, which we would suggest to avoid. You don't want that irritation to increase and those razor bumps to stay longer than you hoped. Just follow these simple tricks and your v-line won't hurt you as much as you thought.
28 November 2017
Avni S. Singh