Squats burn butt fat and that's no news but only squats will never burn that booty as per your desired results. It will work your glutes from one angle only so it is better to mix other exercises in your routine to burn extra fat and keep your butts and glutes toned. Squats will give your result in long run but mixing things up will provide you the possible results in the least amount of time.
There are countless other exercises than squats that can put those painful and countless squat routine out of business. So if you really yearn for a round, toned butt and are exhausted of the squat regime, then here are some butt moves that will help you eliminate squats from your routine and give you a pleasantly shaped rump.
1. Standing Rainbow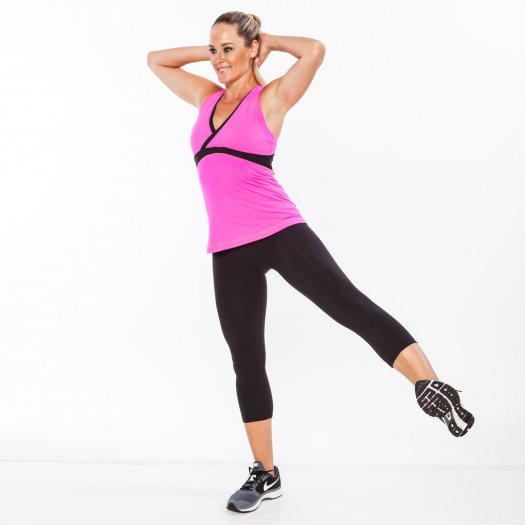 This exercise is easy and effective. You just have to stand with your legs slightly apart from each other. Shift the whole body weight on right leg. Now extend out the left leg to the side. You can keep your hands behind your head. Now take that left leg down but do not touch the floor. Do 25 reps and relax for one minute. Do the same routine with right leg. Start with 3 sets of 25 rep each leg and increase after a week.
2. Single-Leg Glute Bridge
Lie down on a mat keeping your knees bent and feet on the floor. Now extend left leg and squeeze your glutes. Push your hips keeping that leg extended as high as you can, hold it and bring it down. Do not touch the floor by your extended leg. Keep that leg in the air and do 15 reps. Now change the leg and repeat the whole routine. You can start with 4 sets of 15 rep.
3. Heel Bridge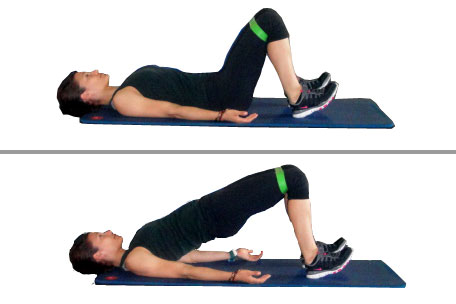 This one is simpler than Single-Leg Glute Bridge but it can give you some real pain. A very effective exercise to keep your glutes in shape. You have to lie down on your back on a mat. Bend your knees and put your feet on the floor. The distance between your legs should be shoulder apart. Now clench your glutes and throw your hips in the air, hold it and bring them down. If you can hold for longer than 5 seconds you can touch the ground but it will be more effective without touching the ground. Do 3 sets of 25 reps to start with. Don't push too much. You can increase 10 reps every day.
4. Frog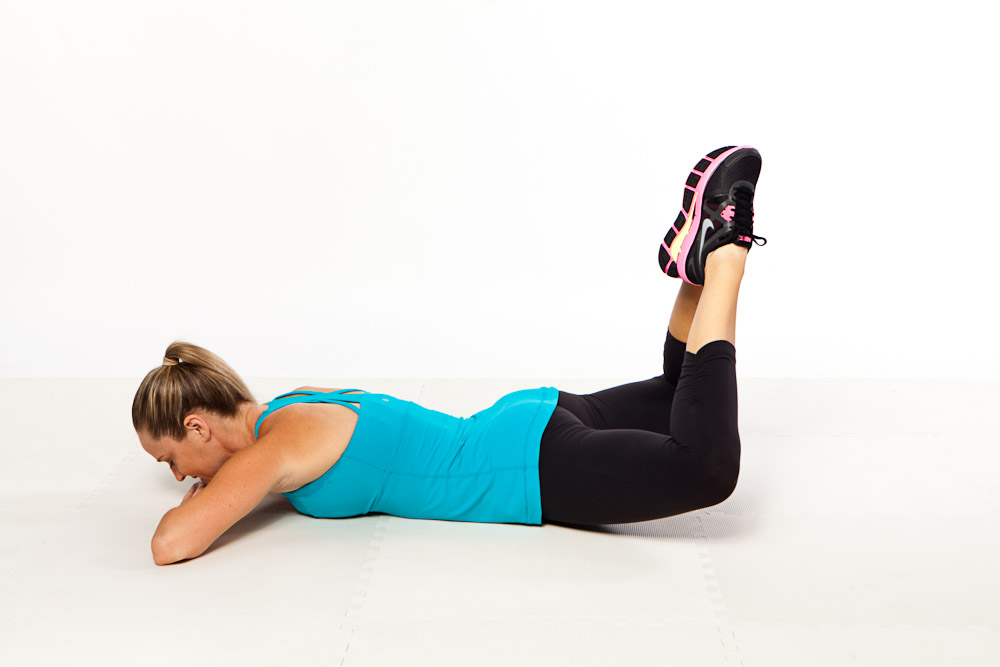 Take a mat and lie face down. Bend your knees and keep shoulder apart distance between your legs but heel should be pressed together. You can bend your elbows so that you can rest your forehead on them. Now, squeeze your glutes and lift your thighs off the floor. hold for 5 seconds and lower your back. Start with 4 sets of 20.
5. Single Leg Deadlift
You will need dumbbells of 5 pound. You have to stand keeping your feet together, holding a dumbbell in each hand. Shift your weight into left leg and hinge at your hips keeping your back straight and lift your right leg. Your leg and torso should be parallel to the floor. Keep your back straight and feel the stretch on your left leg. Press through the heel of your left leg and engage the hamstring. Do 15 reps and switch legs. You can start with the 3 sets of 15 and increase according to your stamina.
All these exercises work best on your glutes and butts, You can ditch the squat routine and include all of these exercises to shape your hindquarters.
18 September 2017
Avni S. Singh