Though IVF is a popular option for conception, it is important for women to learn some facts about this technique before trying to get pregnant. This post lists out some facts and also throws light on the best country for the treatment.
Fertility issues are faced by a staggering 15 percent of the population who are in the childbearing age, and nearly 50% of these seek medical help to become parents. Thanks to the advancements in science, refined techniques, and experienced doctors, more and more babies are being born via assisted reproductive technologies. In vitro fertilization (IVF) is one such procedure that has exhibited a high success rate and gained acceptance worldwide over the years. Let us delve deeper into some facts of this treatment.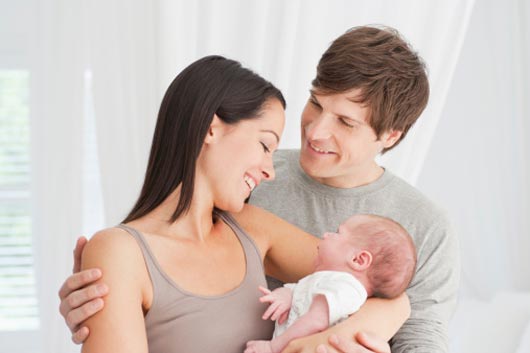 The process of IVF treatment involves combining eggs and sperm in a laboratory setting for fertilization. Once the embryos form, they are transferred to the women's uterus. A pregnancy test is conducted two weeks later to confirm whether the IVF cycle has been successful.
When it comes to IVF infertility treatment in India, most doctors do not recommend it as the first option. They will try oral or injectable fertility medication first. However, in cases where there is low sperm count, tubal blockage, genetic disorders or recurrent miscarriages, and techniques like fertility drugs and artificial insemination haven't worked, the couple can start off with IVF.
IVF works better in younger women:
Contrary to the popular conception that IVF is a treatment for older women, the truth is, it works better when they are younger. Statistics reveal the success rate for women under 35 undergoing IVF is 50% whereas females in their 40s have a 20% chance.
The cost of IVF is steep. Sure there are finance plans that make the procedure accessible, but couples still have dish out thousands of dollars from their pocket. What adds to the financial burden is the diagnosis, egg and sperm donation, surgical sperm retrieval, expensive medicines needed to stimulate the ovaries and more. Also, sometimes several cycles of treatment are required.
What is extremely disheartening is that despite investing time and money, as well undergoing emotional turmoil, the IVF procedure just might not work for many people. The treatment reportedly only has a 45% success rate. The failure may be due to some factors like the genetic balance that is beyond the control of a reproductive endocrinologist.
India hot-spot for IVF treatment
Have you ever wondered why is India turning into a hot spot for fertility treatments? Why are reproductively challenged couples surging from across the world for IVF infertility treatment in India? Apparently, some factors are drawing medical tourist to our shores.
The procedure is cheaper and more affordable as compared to the Western countries like the US and the UK.

India boasts of a very good infrastructure, the best hospitals, and state-of-the-art technology.

The doctors are reputed with the expertise to carry out IVF treatment with a proficiency that is at par with the advanced countries and that too at a lower cost.

Another plus is that the Indian doctors are good at communicating in English compared to say countries like China and Thailand. This adds to the comfort level of international clients.
In spite of the challenges, IVF treatment is sought by many across the globe. However, it is important to choose the right doctor and right place for getting the treatment. There are many medical tourism agencies which can help you in finding the right doctor in the place of your choice.
Follow us on Facebook, Twitter and Instagram for more updates. Don't forget to like and share. Do tell us your views in the comment box below.
22 September 2016
Aashya