Inflammation is a mechanism for your body to fight off foreign substances entering into your body, such as bacteria, viruses etc. It keeps the body protected from harm and is a vital part of the healing process. Though, some people suffering from medical conditions like arthritis, asthma, psoriasis, eosinophilic esophagitis, Crohn's disease, colitis, inflammatory bowel disease, lupus, Hashimoto's thyroiditis, and metabolic syndrome have recurring inflammation due to improper functioning of the immune system.
Some symptoms that you have inflammation are redness on the skin, swelling, and pain. But some parts of the inflammatory process are going on beneath the skin's surface that may be damaging the overall health and wellbeing. Hence, regular consumption of anti inflammatory foods should be in everyone's diet to protect one's health and reduce the symptoms. You must take anti inflammatory diet in a regular way to cure it.
Anti-inflammatory foods or diets consist of fresh fruits and vegetables, foods containing omega-3 fatty acids, whole grains, lean protein, healthy fats, and spices. It doesn't endorse the consumption of processed foods, red meats, and alcohol. Many popular diets follow anti-inflammatory principles, which is not really a specific regimen but a different way of eating. Some examples of anti-inflammatory diets include the DASH diet and the Mediterranean diet.
(A) The Mediterranean Diet:
The Mediterranean diet is one of the healthy eating plans recommended to promote health and prevent diseases. It is also recognised by the WHO as a "healthy and sustainable" dietary pattern and as an important cultural asset by the United National Educational, Scientific and Cultural Organisation.
Inflammation appears to play a role in cardiovascular disease, but research suggests that the Mediterranean diet, with its focus on plant-based foods and healthy oils, can reduce the effects of inflammation on the cardiovascular system.
An anti-inflammatory diet may serve as a type of therapy for many health conditions that become worse with chronic inflammation, and over the course of time.
(B) The DASH Diet:
The DASH diet or the Dietary Approaches to Stop Hypertension is a dietary pattern endorsed by the U.S.-based National Heart, Lung, and Blood Institute (part of the National Institutes of Health (NIH)) to prevent and control hypertension.
The DASH diet consists of vegetables, fruits, whole grains, and low-fat dairy foods. It also includes meat, fish, poultry, nuts, and is limited in processed foods and beverages, red meat, and added fats. In addition to its effect on blood pressure, it's also well balanced in nutrition.
Suggested Read: Foods For Acid Reflux To Save You From Excruciating Pain & Discomfort
Unlike some diets that support too much calorie or food-group restrictions without any scientific proof, the DASH diet takes pride in making dietary changes that are manageable, flexible and shows positive results.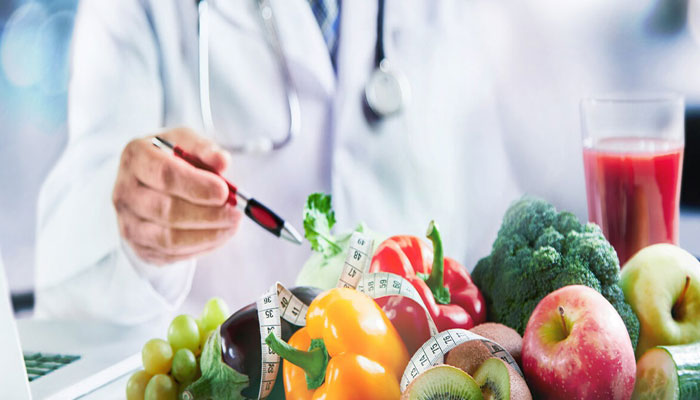 Here are some easy-to-get anti-inflammatory foods for you:
Coldwater fish, such as salmon, mackerel, sardines, bass and tuna
Fresh fruits like bananas, apples, berries, apricots, grapes, kiwi, pineapple, orange, avocados, etc
Olive oil
Vegetables like carrots, cauliflowers, broccoli, onions, sweet potatoes etc.
Healthy beverages like green tea
Spices like turmeric and ginger
Flax seeds, chia seeds and tofu
Almonds and walnuts
Also, here's a list of some inflammatory foods to avoid:
Processed foods
Foods with extra sugar or salt
White bread, pasta and most baked food.
Potato chips and snacks
Desserts like cookies, candy and ice creams
Too much alcohol
For some people, gluten also seems to cause inflammation.
Suggested Reads: These Foods For Healthy Lungs Will Keep You Up And Running For Longer Time
Consuming these healthy and anti-inflammatory foods can improve overall health and help in healthy weight loss. A diet rich in anti-inflammatory foods also helps reduce health conditions because of factors like ageing and prevent CVDs, provided we cook the meals in a healthy way.
Excess consumption of pro-inflammatory diets results in an increased risk of cardiovascular diseases. Certain research showed that pro-inflammatory diets increase this risk by about 40%.
We hope that you find the kind of anti-inflammatory diet plan that takes care of your needs, health and suits you the best, according to your lifestyle.