Each region of India, and the world, is diverse in its food culture. Yet, the food habits introduced by ancestors from Indian Vedic history have immense potential of coping with the health challenges.
Here's the showcase with 7 benefits of Indian traditional food habits that you should emulate for good health.
1. Sitting on the floor while eating: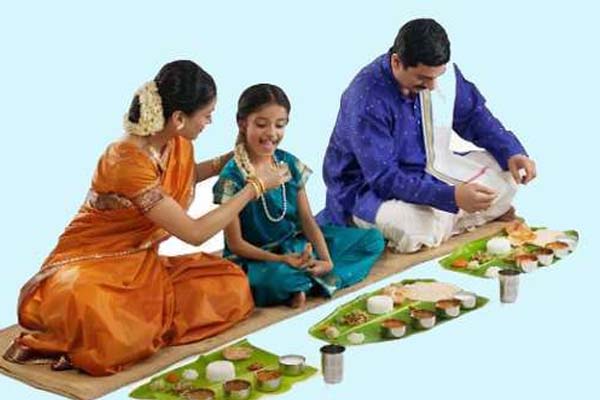 It's time to revive the ancient culture with no dining tables and fine cutlery. Sitting on the floor for meals can be your escape from those lifestyle diseases. Sitting in padmasan or sukhasan on the floor is a posture known to massage the abdominal muscles and boost circulation in the below abdomen region.
Start your meal by chanting religious mantras and unleash the power of good health.
2. Early morning breakfast: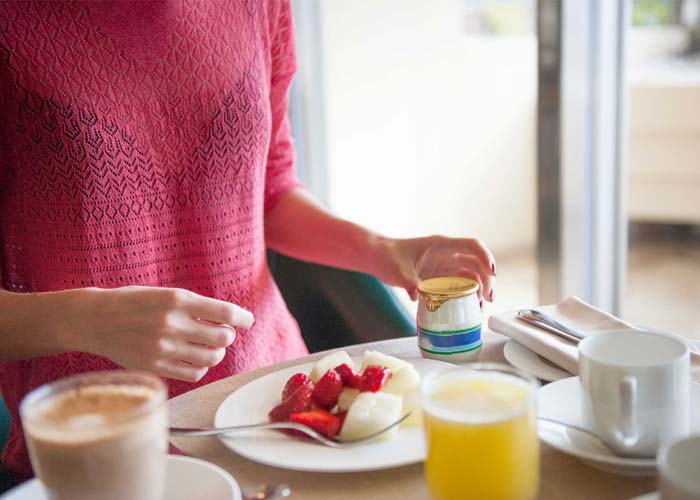 Start the day early with exercise and meditation. And have a fulfilling and nourishing rich breakfast early in the morning. One of the less known nutrition tip is to eat within 15 minutes of waking up to lose that unwanted weight. Skipping breakfast negatively affects your metabolism.
3. Early Dinner: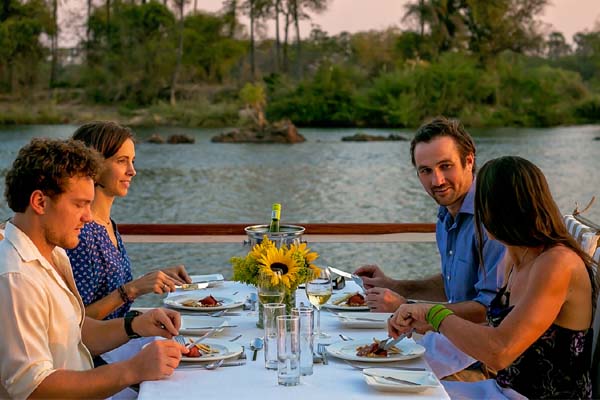 Jainism preaches on dinner before sunset. It may sound bit impractical but that's what even the nutritionists are prescribing these days. The secret to good health is giving ample time to the body for digestion before you go to bed. It also helps in preventing fat deposition.
Eat early and sleep timely for the prefect sleep with sweet dreams.
4. Not talking while eating:
Nice steaming hot is in front of you and hunger inside. How does it feel when you get some urgent call exactly on that very moment? Huh, can't help it! Remember, setting the priority for food is a great measure towards good health. The benefits are vast. You savor your food fully when it is warm. When talking fails to seek your attention, the salivation and chewing get it. Another significant reason is that the fear of choking on food is eliminated.
5. Using a Variety of Spices: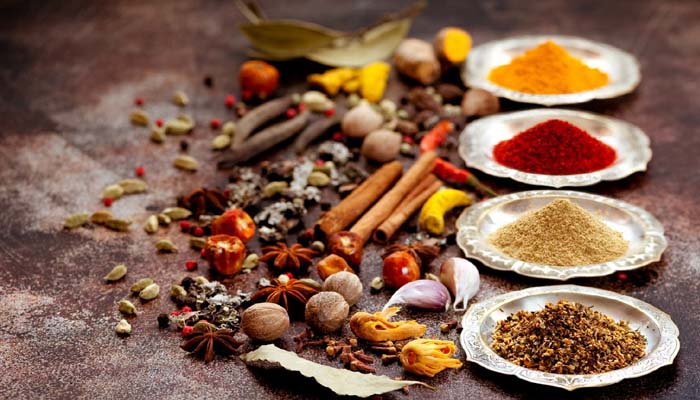 Indian kitchen is a hub of maximum variety of spices. Different cultures use a different mix of these herbs and spices to create their cultural flavor in their local dishes. There are many spices like Garam Masala which are a mix of several spices.
These spices are rich sources of antioxidants, the immunity builder. Many of these spices act as healer with their medicinal properties.
No wonder, Indian kitchen has been the 'Dadi maa ka pitara' for health and fitness.
6. Eating food with hands:
People are refraining even from picking pizza pieces with their fingers. Indian tradition teaches us to eat hot roti / chapatti / paratha dipped properly and even mashed with the richness of gravy. And, the final finishing touch of this charismatic style is to lick those fingers for cleanup. When food is eaten with fingers, it induces warmth and sensitivity towards the texture of food. The mudra so created activates the senses striking for balance of 'prana' energy. It successfully engages all the five senses completely with food. It also helps in release of digestive juices and absorption of nutrients.
This goes in line with the dictum of cleaning hands thoroughly before eating. Cool?
7. Consuming Non-Alcoholic Beverages and Yoghurt: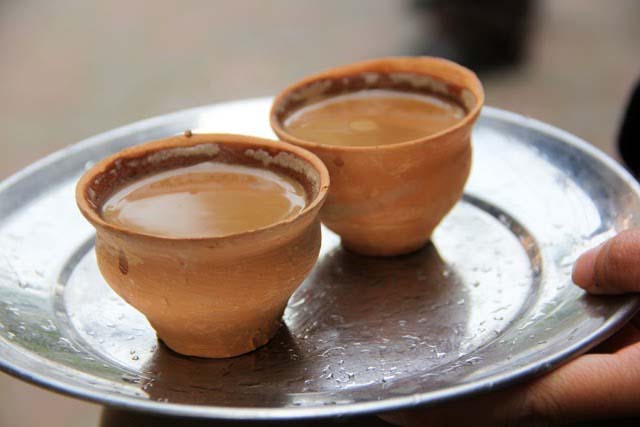 The Indian culture has a range of non-alcoholic beverages to replace the alcohol. Usually you will find 3-4 options for non-alcoholic beverages in restaurants in the world. Indian restaurants are happy to offer to a variety of options – Chai (Tea), masala tea, green tea, coffee, chhas (buttermilk), masala chhas, lassi, jaljeera, sherbets, masala doodh, nimbu paani, flavoured sodas, shakes and more.
Also, the Indian cultures encourage consumption of yogurt. It can be in the form of raita (curd with lot of fresh vegetables and herbs) or auspicious 'dahi-chini' yogurt with sugar or honey, plain curd, buttermilk or some other creative ways. It is excellent for digestive health.
Ignorance of healthy and traditional food habits is posing threat to health of people worldwide. Let's tap our senses and become aware of the power of Indian traditional food habits.