Interested in learning a new hobby that will combine physical exercise with mental relaxation? Looking for something to fill those long days and balmy summer evenings? How about wanting to get outdoors and surround yourself with the scents, visuals and pure essence of nature? Maybe you are interested in a hobby that can be shared between you and your children to make memories while solidifying your bond with them?
Perhaps you are tired of buying expensive produce at the grocery store and having to use it within days or it turns rotten?
Let's Dive In!
If you answered yes to any of the above questions, you might want to consider starting a garden.
Gardening has been proven to improve physical health due to the numerous tasks that are involved using your muscles and core strength. It lowers blood pressure, boosts the immune system and increases your daily activity level all while clearing the mind.
During a gardening session, you will find yourself releasing the frustrations and tensions of the day while allowing all thoughts except for the job in front of you to flow from your cluttered mind.
Gardening is becoming more and more popular in multiple forms – clay pots filled with flowers, starting a windowsill herb garden, or the creation of an elaborate garden right outside your door with flowers, greenery, herbs, fruits and vegetables.
Whatever style of gardening you chose to go with, it's guaranteed to produce something you can truly be proud of!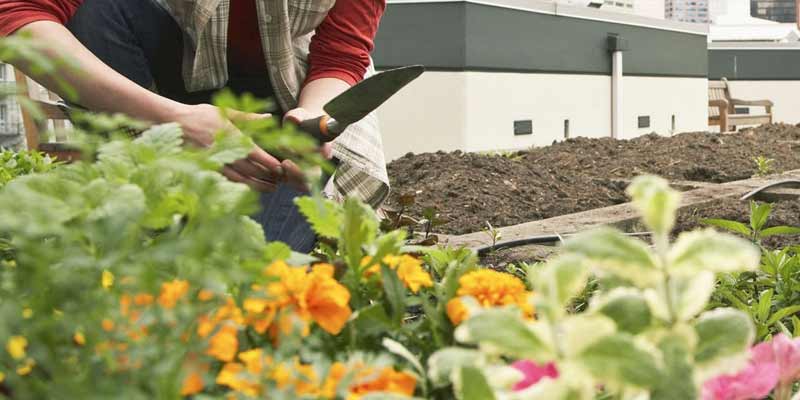 Before Starting your Garden Before you even start to turn the soil for your new garden, there are some steps that you should follow to ensure a smooth and easy experience:
Have a plan: draw up a rough blueprint of where your garden is going to be located.
How many beds or pots are you willing and able to take care of in one sitting? Should you have a garden bed for visuals, such as flowers surrounded by lush greenery and a garden bed for just edible produce? Do you have the room and water supply for each garden bed you want to build? Do you plan on having raised garden beds or garden beds that are surrounded by a wooden barrier? These are the questions you have to determine the answers too before starting any soil digging.
Make sure you have the supplies needed:
Gardening requires more than just a shovel, seeds and soil. You want to have on hand a sturdy pair of padded gardening gloves (to protect against damage to the skin and infections from foreign material), a kneeling pad (for when you have to kneel down and get up close to your garden), a wheelbarrow to prevent having to lug by hand all the supplies to the garden (this also saves on the back and shoulders of the gardener), an adequate water supply (you want a solid hose that will not kink off but can be easily coiled up for winter storage – check out Backyard Boss for the best) and you also want the drive to complete and maintain your garden.
Gardening for Beginners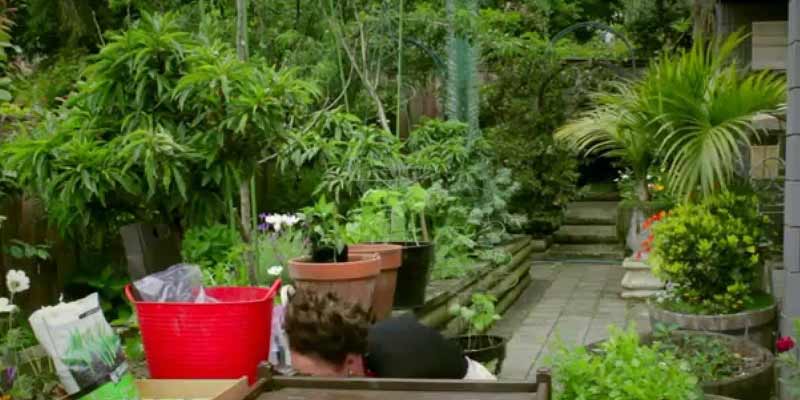 If you are unsure of where to start, contact your local farmers in the area to determine what produce will grow the best in your climate conditions. Choose your seeds and materials wisely; noting what ones require constant fertilizing and what ones will require a layer of mulch to protect them from the elements.
Have your soil already sifted through to allow for airflow and to make sure that the nutrients included are evenly distributed. Slowly create your garden beds using about two to five inches of soil and gently scoop out an area to place the seeds (or seedlings).
Once it is in its place, cover in the hole with soil and gently pat it into place around the root of the plant. Repeat until all your seeds are in the ground. Coat the soil with a light (not saturated) soaking of water and wait until you cannot see any more visibly wet dirt.
Once that is done, place a small layer of compost or fertilizer over the plants and let the sunlight do the rest of the work. You will need to weed your garden daily to ensure that no plants are taking over the space and nutrients of your desired results.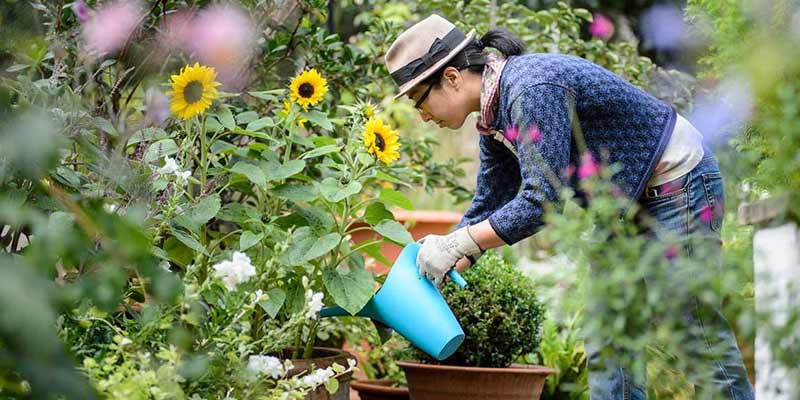 Once the compost layer has turned brown and almost soggy; remove it and replace with fresh. Only use a layer of about two or three inches to avoid choking the plants!
If you ever have any questions or concerns, turn to the large online community of gardeners or speak to a representative of your local gardening center. They are goldmines of helpful tips and hints!
Conclusion
Gardening is a hobby that turns into a lifelong love. Once a person has been bitten by the gardening bug; it's no wonder that they find it hard to stop.
You have these little seedlings that are utterly dependent on you for nutrients and other materials such as compost, water and sunlight to survive. There is no greater feeling than that of sitting down to a nice fresh salad or hearty stir- fry using ingredients that you cultivated with your own two hands.
Gardening for food purposes not only reduces the amount of processed food that you are putting into your body but it increases your physical daily activity – making it a win-win all around!