The mere idea that a certain place is the world's best restaurant seems somewhat biased and a bit perfunctory. Does it not? After all, the whole concept regarding food and culinary habits is so utterly individualistic.
Moreover, given the fact that hundreds and thousands of exemplary eateries are mushrooming around the world with a tick of the clock in a part of the 21st century that has(time and again), redefined eating habits (and choices), one can't really arrive at the ultimate choice where the world's best restaurant is concerned.
Can one?
That said, apparently, the world's best restaurant- a ranking that's nothing mythical, but purely popular-choice based- has finally been unfurled.
Any guesses then? So here it is.
France's Mirazur- in Menton and rated three stars in the celebrated Michelin guide- has only recently been adjudged the world's best restaurant.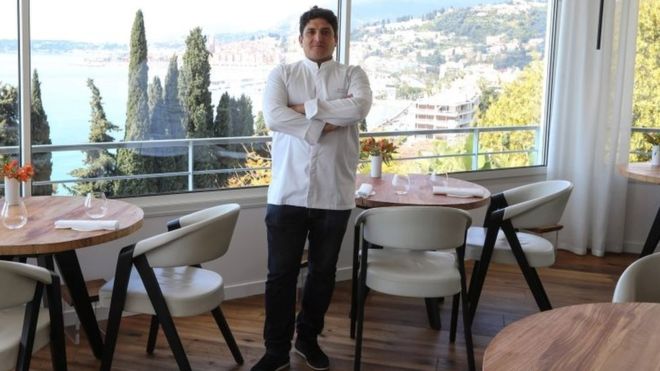 Implicit in this spectacular culinary development is the sheer talent of an Argentine and not a French individual.
Confused? Well, don't be. Don't cry for me Argentina; shed happy tears!
Had it not been for the culinary art of Argentine chef Mauro Colagreco- then one wonders- what might have happened to the fate of Mirazur, a picturesque and svelte eatery nestled in the heart of southeast France, in the French riviera's Menton.
Make no mistake, this is a part of France that's as idyllic as it is selfie-inspiring. And now, with Mirazur having catapulted it to the attention of the whole wide world, be it China, India, Russia, or Japan, one wonders if it's ever going to be possible to reserve a table given the fact that all lenses and shutterbugs are pointed in its direction?
BBC reported more on the developing story:
The World's 50 Best Restaurants, which is published by the British-based William Reed Business Media, said Mirazur provided "the ultimate restaurant experience".
It was particularly impressed by its "unrivaled views of the French Riviera, three levels of cascading vegetable gardens churning out the sweetest produce and a team of outrageously talented cooks and front-of-house staff".
Argentine chef Mauro Colagreco said he felt like he "was in the sky", Reuters reports. He said that winning the prestigious award "showed the world when you have a dream all is possible".
The restaurant was opened in 2006, and now has three Michelin stars.