The path to a healthier diet is not as difficult as many think. A lot can be achieved with small steps. A critical look in the refrigerator and kitchen can unmask the foods that offer no added value for health. We found some of these foods that can be removed from the kitchen and you must avoid these foods for a healthy lifestyle.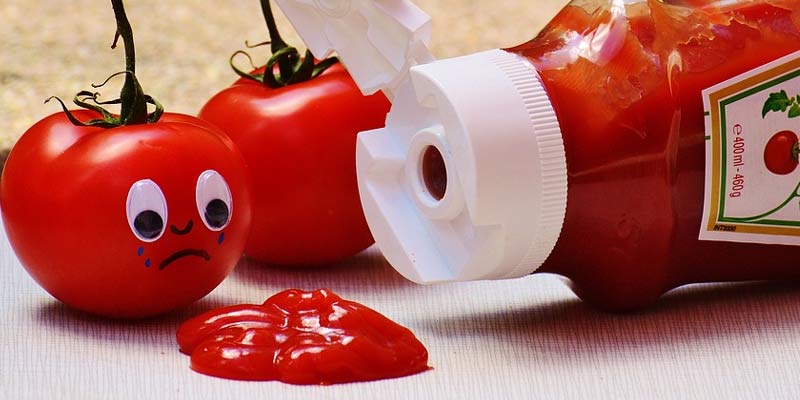 We have listed six foods that are unhealthy, have too much sugar, or have little nutrients and their healthier alternatives.
1. Ketchup – Unhealthy Foods to Avoid
Ketchup can be found in most refrigerators. But as delicious as the tomato sauce tastes, in some products you can find up to 50 cubes of sugar. That corresponds to one to two cubes per tablespoon.
In comparison, The World Health Organization (WHO) considers a maximum of 50 grams of added sugar per day to be a tolerable amount. According to the WHO, 25 grams would be ideal, which corresponds to around eight sugar cubes. They can be fulfilled quickly with ketchup. Besides, manufacturers do not do without preservatives and flavorings.
Make Ketchup Yourself – Recipe
Homemade ketchup is a healthy and tasty alternative because you know exactly which quantities of which ingredients are contained in it and you can season it according to your taste. You can also save a lot on the amount of sugar. Homemade ketchup also scores with an intense tomato note.
For the quick version of ketchup, saute two onions and a clove of garlic with 200 grams of tomato puree. When it boils, add the salt and pepper along with spices, vinegar and a little sugar. If you like it fine, go through it again with the hand blender. For a creamy consistency, stir some cornstarch with cold water until smooth and add it to the boiling ketchup. Then fill it in mason jars, close them tightly and let them cool down. The ketchup can be kept for several weeks.
2. White rice
You can also easily replace white rice with a healthy wholemeal alternative. White rice makes you full, but it hardly offers any nutrients because rice grains are sharpened and during the process, the white rice loses its valuable outer layer which contains lots of vitamins, minerals, and fiber.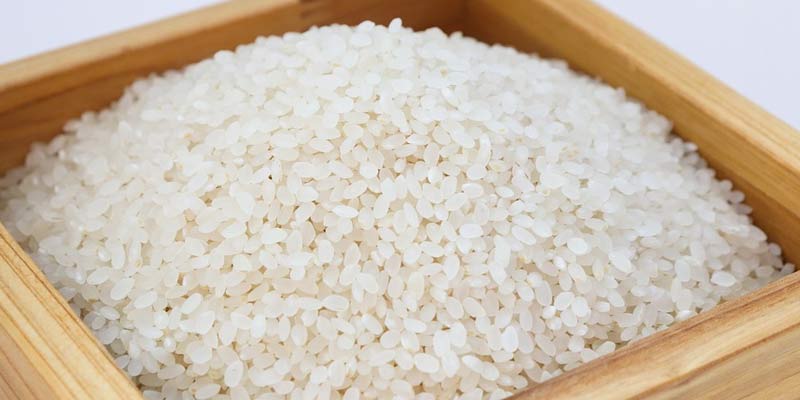 Dietary fibers reduce the risk of type 2 diabetes mellitus, metabolism disorders, colon cancer, and cardiovascular diseases. Also, whole grain products fill you up well and help in better digestion. However, rice and rice products contain inorganic arsenic. They should therefore only be consumed in moderation.
When it comes to pasta, too, you should opt for the whole grain variant more often. Since they have a slightly stronger taste, they go well with spicy vegetables and minced meat sauces. On the other hand, many normal noodles taste better with cream sauces.
3. Ready-Made Foods – Unhealthy Foods to Avoid Consuming
Ready-made foods from the store are popular, especially amongst students and singles. The preparation is quick because it is already cooked. What the eye does not see, however, is that many of these foods contain a lot of germs, as various studies have shown. The moist interfaces of the packed foods are great food for germs. Especially people with a sensitive stomach can react with digestive problems.
If you still don't want to go without it, you should take a closer look at the food before eating. If the food shows that the moisture has already formed, you should not buy it. A good and quick alternative is easy to make pre-packed foods. You would need to cook it but it will be quicker and healthier. 
Suggested Read: Why is Cola Harmful?
4. Soft drinks
Soft drinks can also be found in many refrigerators and can easily be exchanged for a healthy version. Because soft drinks are anything but 'soft. They contain lots of sugar I.e. up to seven sugar cubes per glass. Most soft drinks also contain colors, artificial flavors, and acidulants. According to the WHO, excessive consumption promotes obesity, diabetes mellitus, and tooth decay and recommends drinking soft drinks only occasionally.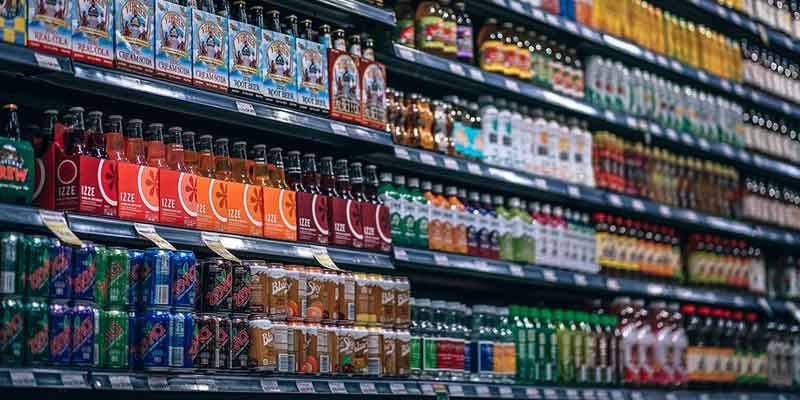 Homemade lemonades are healthier. You can add a little peppermint, a few raspberries, and a dash of lemon juice to mineral water or mango puree and a little lime juice. The fruits provide the body with an extra portion of vitamins and give the homemade lemonade a natural sweetness. There are no limits to your creativity.
5. Cured Sausage and Meat Products 
Cured sausage and meat products are popular with many. Salting is a preservation method. Meat and sausage products are preserved with curing salt which is a mixture of salt and potassium or sodium nitrites. At high temperatures, nitrosamines are formed from this. Studies suggest that nitrosamines increase the risk of stomach and colon cancer.
It is advised to avoid industrially processed meat, red meat along with the foods rich in salt. The cancer experts recommend white meat as an alternative, especially poultry. This has no measurable impact on the risk of colon cancer. It is also advised not to consume more than 300 to 600 grams of meat per week.
6. Bottled Lemons Juice – Unhealthy Foods to Avoid Consuming
The bottled lemon juice can also be found in many refrigerators. The advantage is that it does not go moldy and has a long shelf life. So you always have a splash of acid at hand for the salad dressing or the fish or drinks. However, it often only contains citric acid and not lemon juice. It cannot deliver the delicious flavors and vitamins that a fresh lemon offers.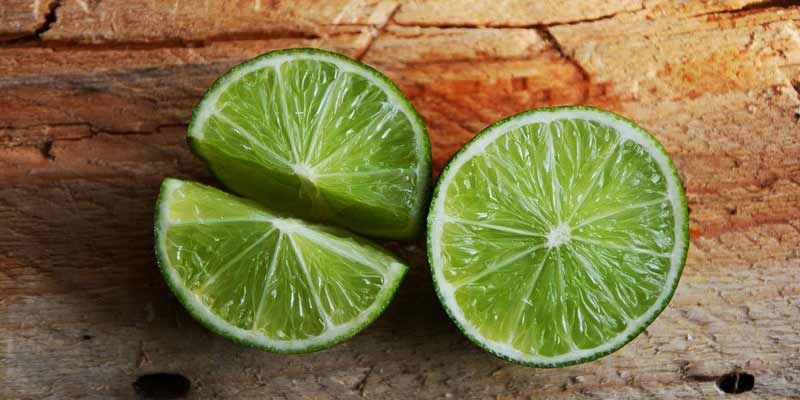 Suggested Read: These Are 10 Foods That Don't Go Bad And Have an Infinite Shelf Life
Fresh lemons can be kept in the refrigerator for around two weeks. You can enjoy fresh lemon juice much longer if you freeze it in an ice cube tray and defrost the desired amount if necessary. In addition to the juice, use a grated lemon peel with salad and fish which gives the dish a fruity note without tasting sour.