Attention: FOOD is love. FOOD is life. FOOD is amazing in every shape and form.
In case you don't know, food has a very very important effect on every living being's life. And while we majorly need it to survive, it's the beauty of food that catches the eye of many. We absolutely adore delicious food, but more than that we love the food that looks beautiful and pleasant to the eye.
There's a common saying that goes: one often eats first with their eyes, which is why we always inclined more towards delicious and satisfying food.
This is also the reason we're curating this piece, to make people fall in love again through these satisfying food pictures. These photos not only show some of the most delicious foods on this planet but also shows them making a cemetery one can only appreciate when it appears in these circumstances.
Check out 20 of the most satisfying food pictures on the Internet, over here:
1. A watermelon never looked more beautiful than this.
2. This is the perfect yolk partition one could ever witness.
3. A pyramid-like no other.
4. Who wouldn't want to have a cake like this one?
5. That's the perfect onion ring.
6. Would die for these cupcakes.
7. That's an all natural honeycomb. Mesmerising.
8. A smoothie you'll never want to drink, all because it looks so beautiful.
9. A cherry doing just the most beautiful thing possible for a cherry.
10. Have you ever seen pancakes this beautiful?
11. That's the perfect ice-cream scoop, ever.
12. This glass cake are so beautiful to look at, and delicious too.
13. The person behind these sandwiches put their heart and mind into preparing them.
14. That's the most perfect split we've ever seen in our lives.
15. This Ice cream swirl is indeed made to perfection.
16. A rainbow cake like no other.
17. A cabbage deconstructed, piece by piece, leaf by leaf.
18. That's the most photogenic tomato we've ever seen.
19. The first scoop of peanut butter always looks beautiful and tastes delicious too.
20. Fill it to the brim and watch it float in the air.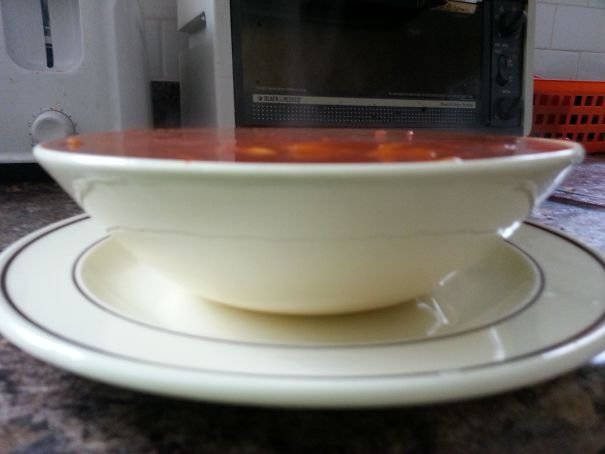 Okay, wow! We're hungry now.
source: reddit.in
Jyotsna Amla