There is a thing about chocolates that makes you fall in love with it. Every Moment that you spend eating the chocolate is dedicated to the chocolate and you don't think about anything else. Chocolates are loved all around the globe and most of them are fairly inexpensive but there are chocolates that are extremely expensive. Here is the list of Most expensive chocolates in the world.
5. Richart – € 90 per 500 grams Rs.7600 for 500gm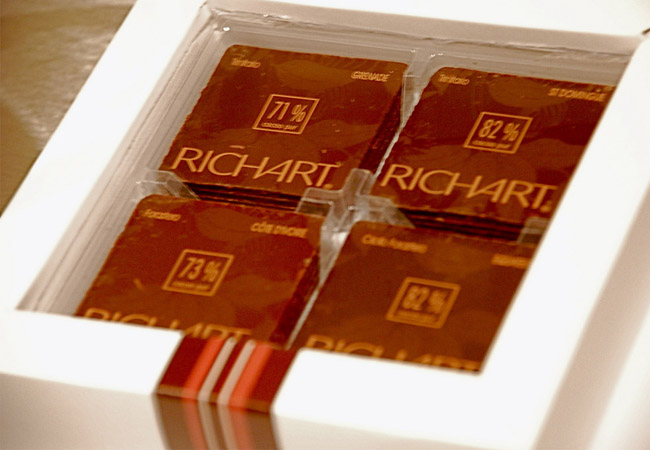 This chocolate is made in France and consists for 70% of the special Criollo cocoa from Venezuela. It also consists of almonds, blackberries, strawberries and other exotic fruits.
4. Godiva G – € 130 per 500 grams Rs.11000 for 500 gm
The famous Belgian chocolate Godiva has come with her "G" collection. This chocolate is made of 100% cocoa butter, Tasmanian honey and hot Mexican chocolate.
3. Noka – € 640 for 500 grams – Rs.54000 for 500gm
Noka chocolate is the best dark chocolate in the world, thanks to their cocoa plantations in Venezuela, Ivory Coast, Trinidad and Ecuador. The unique thing about this chocolate is that no aromas or flavorings have been added. The taste is 100% authentic.
2. Delafee – € 380 for 250 grams Rs.64000 for 500gm
For those who like to eat gold, this chocolate is the perfect choice. 24-carat gold has been scattered over each chocolate. Furthermore, the chocolate consists of almonds, hazelnuts, coconut oil, vanilla and cocoa butter.
Knipschildt- 

Chocolate spread – € 2000 for 500 grams – Rs.169,000 for 500gm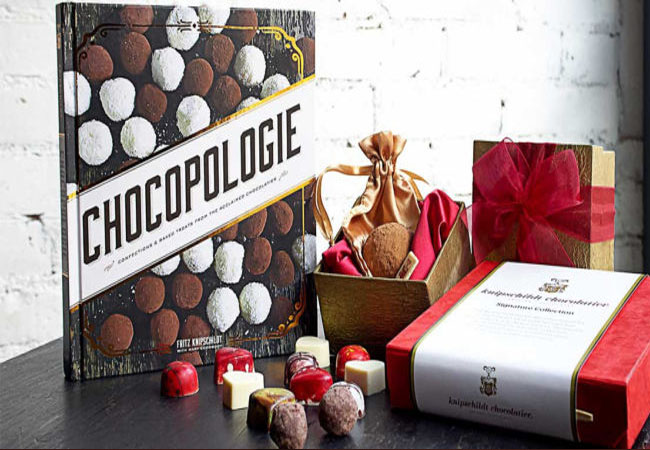 This is the most expensive chocolate in the world and is made by the company Knipschildt. It consists of 70% Valrhona chocolate and is immersed for 24 hours in pure vanilla and truffle oil.
These chocolates are limited to people who can afford it(specially the chocolate spread). Most of us are happy with our 'Dairy milk' or 'Kit Kat'. These chocolates are manufactured differently and have a unique taste and flavor. This is what makes them the Most expensive chocolates in the world.