Who can dare to say no to a cake? It is an all-day and all-mood kind of food item. The one good thing brought in by the ongoing pandemic is that it awakened the dormant baker in most of us. Instagram was filled with images of baking items that all of us tried during the lockdown days. The most common was a cake. These Instagrammable cakes were prepared with all imaginable ingredients wherein my favourite was a cake made with biscuits.
The cake is a synonym for celebration and so this article on how to make a cake with biscuits was on our to-do list for quite some time.
Are you still wondering how to make a cake with biscuits? Then worry not this article has all possible answers to that question.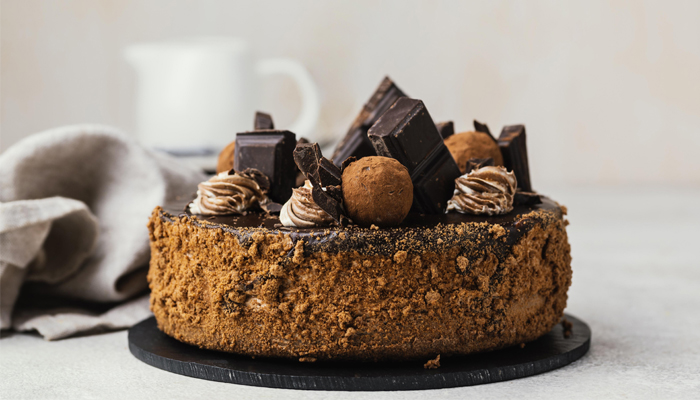 How To Make A Cake With Biscuits?
The recipe given here is not a traditional one. Also, we have tried to keep it as healthy as possible. Therefore, you will notice that there is no use of margarine and condensed milk.
You will need the following to make a cake with biscuits.
Biscuits: Any biscuits which are usually thick and can go well in giving the cake a homely taste. Take a note that if you add a biscuit with salt then your cake will have the taste of the salt.
Milk: We have used full-fat milk. Milk can be substituted with water.
Sugar: You can use finely grind sugar or you can substitute it with healthier options like jaggery, palm jaggery or coconut jaggery. Be rest assured, the use of jaggery will give the same taste as a normal sugar-based cake.
Chocolate chips: You can take small dark chocolate chips for making the frosting.
Nuts: You can take the nut of your choice to add to the cake.
Steps For How To Make Simple Cake At Home
1. Take about 250 grams of biscuits and break them down. Ensure that you break it down into smaller crumps. Larger crumps of biscuits won't bake well. Add 2 small cups of sugar or in a proportion, you would like. Consider the fact that there is sugar in your biscuits. So be mindful.
2. Add 1 tablespoon of baking soda and baking powder each to the biscuits mixer.
3. Cut your nuts into smaller parts. You can now add the nuts at this stage. Remember to remove the skin of the nuts in order to get a better taste.
4. Now add milk to the mixer. Keep adding milk little by little to form a batter with a thick consistency. Leave the mixer till all the biscuits are soaked in properly.
5. You need to put your oven at 350 degree F and preheat it.
6. Take an oven tray and grease it with butter.
7. Now pour the mixer in the oven tray and bake it for 18-22 minutes.
8. Check the cake after 20 minutes. Put a toothpick in the cake and check if it comes out clean. If it does then your cake is ready. You can remove it from the oven and let it cool down.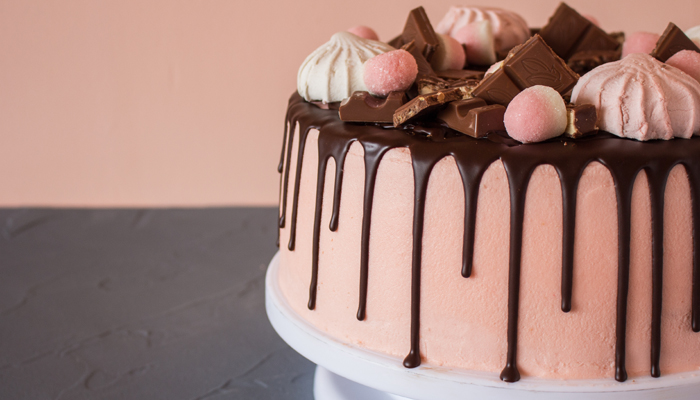 Also read: Best Banana Cake Recipe
Preparation of the Frosting
9. You can take ½ a cup of dark chocolate chips and add 3 tablespoons of milk to it. Melt the mixer and mix it well till it is smooth to spread it over the cake.
10. Now spread the liquid chocolate on the top of the cake with the help of a spatula.
11. Now keep the cake in the refrigerator for 1.5 – 2 hours.
12. Cut the cake in the shape of your choice and serve it with evening coffee.
Conclusion
We hope that your curiosity about how to make a cake with biscuits is put to rest after reading this article.
People of all age groups like to have a cake to celebrate any occasion. So this easy method to make a cake at home using biscuits is a saviour.
Do try the recipe and let us know how it turned out in the comment section.