Everyone likes this banana cake recipe that has what it takes to be a favorite cake for the whole family. If you are looking for a cake with few ingredients, a simple banana cake is the best you can bake quickly and with much less effort than the usual cakes.
This Banana cake recipe is a very traditional recipe and has been used for centuries around the world. Everyone loves juicy and fragrant banana cake in summer and winter alike. It is ideal for a picnic, because it can be easily taken with you without crumbling. But it is also a great companion for a coffee or tea. This basic and classic banana cake recipe only contains the standard ingredients for the batter and puree from very ripe bananas.
If you bake this banana cake, you can enjoy it twice, first the scent when baking and then of course the delicious cake when eating. It is wonderfully juicy and stays fresh for several days. It is ideal if you are expecting guests and want to bake the cake the day before.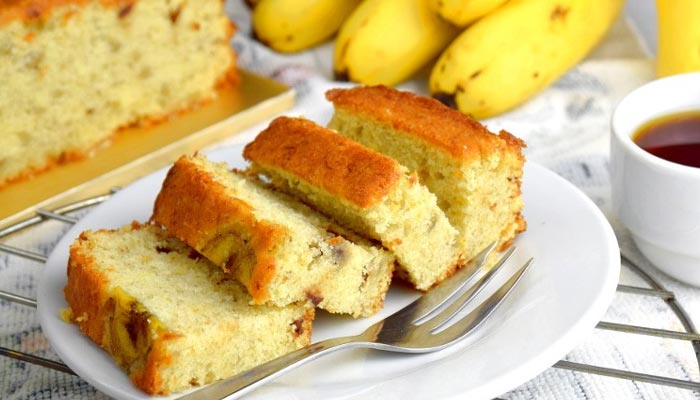 Banana Cake does not require a lot of decorations before serving. Dusting it with powdered sugar through a sieve is enough decoration for a Banana Cake. We present you, the simplest and best banana cake recipe that can be wonderfully modified by adding nuts, chocolate or spices.
Let's Bake our Banana Cake.
INGREDIENTS For Banana Cake Recipe
1. 200 grams of soft butter
2. 120 grams of brown sugar
3. 4 medium sized eggs
4. 2 ripe bananas about 250g
5. 300 grams of flour
6. 2 teaspoons of baking soda
7. 1 pinch of salt
8. 2 tablespoons of milk as needed
9. Powdered sugar or chocolate coating for decorating
PREPARATION
Preheat the oven to 175 degrees top and bottom heat. Grease the ring cake mold with a diameter of approx. 20 cm and dust with a little flour.
Stir the soft butter with the sugar until frothy. This should take a few minutes. Gradually stir in the eggs one by one.
Process the ripe bananas into mush with a fork or a blender. Stir in the egg butter cream. Add the flour and salt mixed with the baking powder. Stir everything. If the dough is too firm, use a little milk.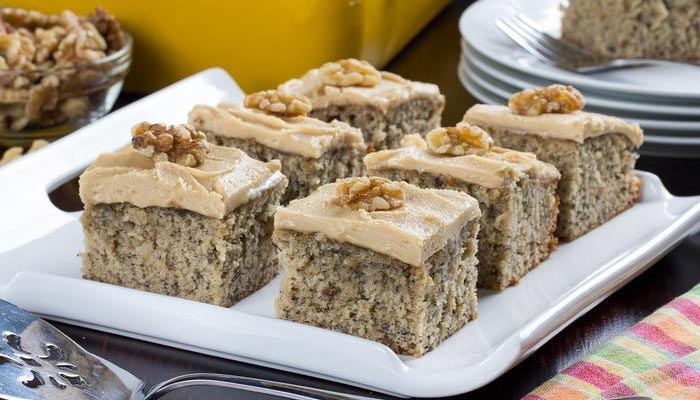 You may also read: Make A Cake With Chocolate
Fill the batter into the tin, smooth it out and bake for about 45 minutes. Do a stick test to check if it is baked properly. Turn the cake over and sprinkle it with powdered sugar, chocolate coating for decoration.
TIPS
For the other variants of the banana cake, either add an additional 80 grams of roasted, chopped nuts to the dough, or 50 g of chocolate pieces.