The cuisine from Andhra Pradesh is a myriad of spices, flavors, and textures. There is so much to explore in this cuisine which makes it one of the beloved cuisines in the country. These Foods of Andhra Pradesh are loved by households in North India and all over the world.

Here is your guide to having the perfect experience of Foods of Andhra Pradesh:
1. GONGURA PACHADI
Pachadi means chutney. This delicious pachadi is made from red sorrel leaves or pitwa (hindi) leaves. These leaves are very sour in taste but cure the worst of cold, cough and fever.
It can be had even when you are perfectly fine because the taste is something to die for! These are high in Vitamin C also. You'll find this in most households in Andhra Pradesh because it is a staple favorite.
2. POOTAREKULU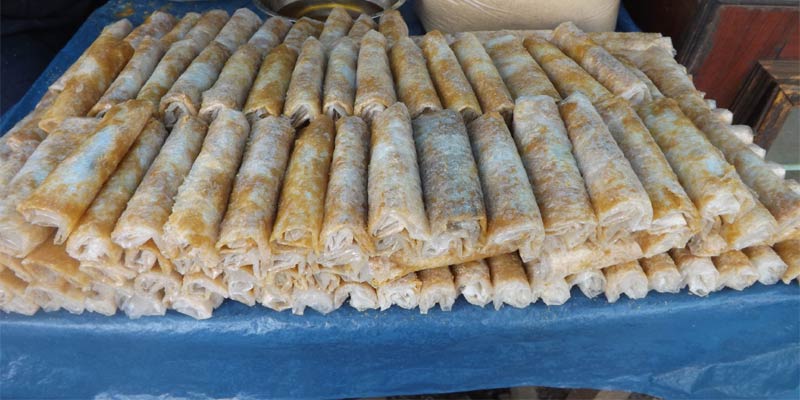 If you were thinking that Andhra cuisine is about spicy foods only, then you are so wrong! Andhra Pradesh has its share of sweets where the pootarekulu holds a significant place.
Making this is a craft, as very thin sheets are made out of rice which will remind you of paper. Then it is stuffed with jaggery, sugar, dry fruits and chocolate also and it is delicious.
3. CHEPA PULUSU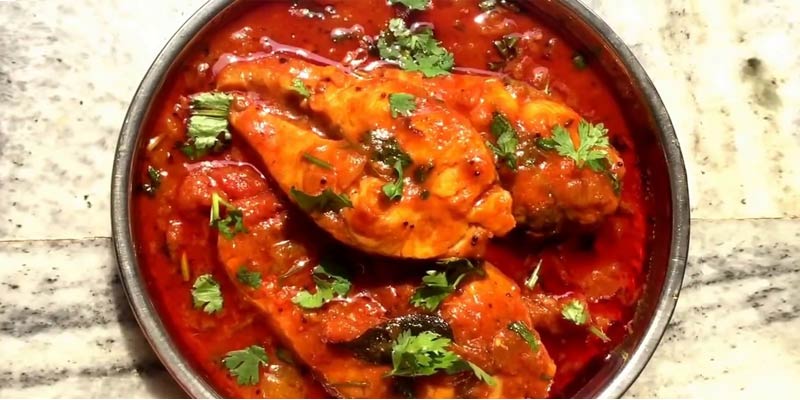 Chepa Pulusu is a form of fish curry which is famous in Andhra Pradesh. The pulusu or the gravy if you want to call it has a beautiful mix of spices and a strong taste of tamarind.
So while it is spicy, it is also sour which gives it a wonderful taste. This curry can be made at home or you'll get it at any restaurant as it is prevalent everywhere. One serving of this and it will leave you wanting for more.
4. PULIHORA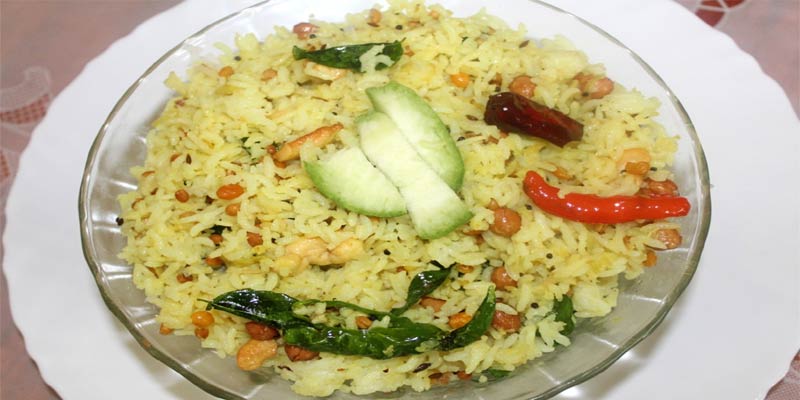 Pulihora is a type of tamarind rice found in the households of Andhra Pradesh. They use tamarind, curry leaves, peanuts(optional), tomatoes and mustard seeds to make this exotic dish.
While most festivals and auspicious occasions definitely have pulihora on their menu, it is something which people like having regularly. While there are slight variations here and there, the authentic tamarind version is simply delightful.
5. GUTTI VANKAYA KURA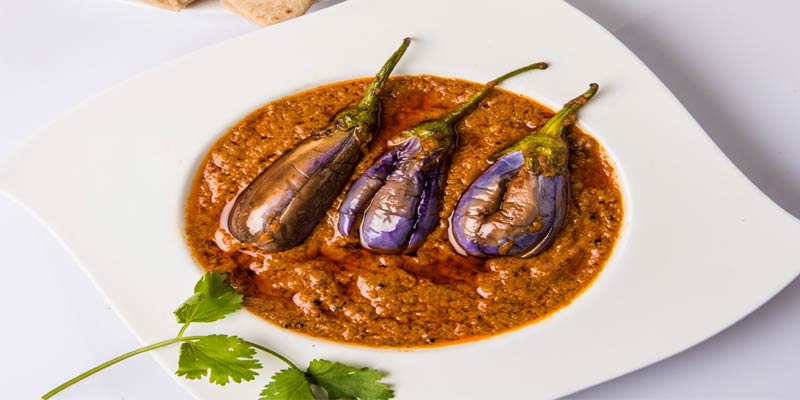 A similar dish to bagara baigan but the spices and preparation give it a distinct taste. In this Andhra Pradesh Food Delicacy eggplants are stuffed with spices, peanuts, and seasonings to give it a perfect rich taste.
The curry is thick and gives a strong aroma of tamarind. It is usually an accompaniment for biryani. It can also be had with rice or fresh rotis. You will definitely love this dish.
6. ROYALLA VEPUDDU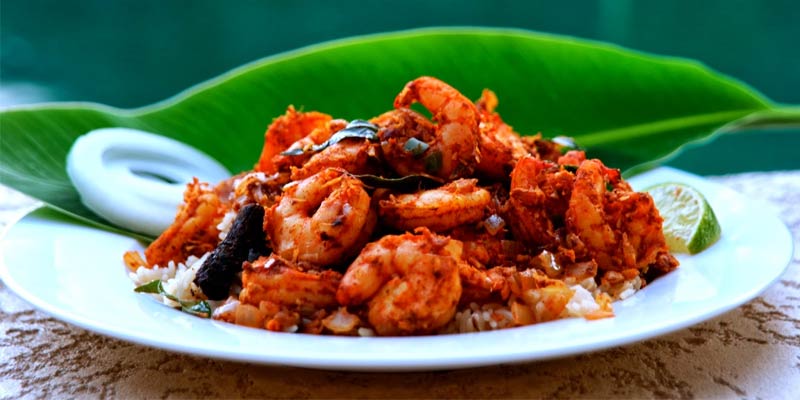 Royalla Vepuddu(or prawn fry) is a dish that stays true to its roots. A simple dish associated with the coastal regions of Andhra Pradesh.
It does not go overboard with spices, gives a nice crispy texture while mixing the flavors of curry leaves and spices. This style of preparation will definitely make you an addict to this prawn fry!
7. BOBBATLU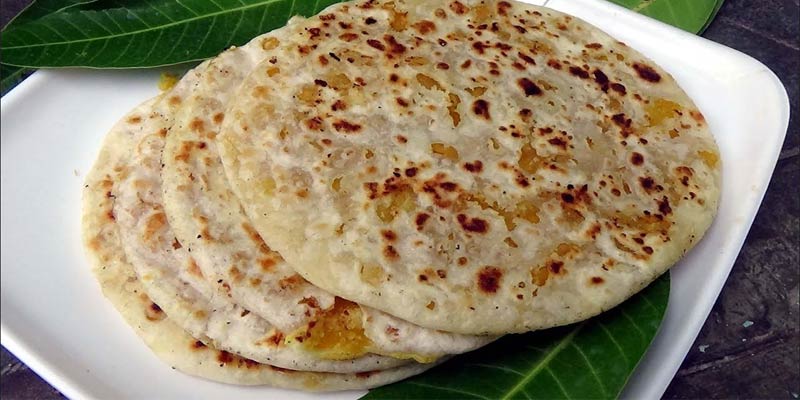 Another famous lip-smacking sweet dish from Andhra Pradesh. It is considered extremely pious so it is usually made during festivities or any auspicious occasion.
The outer layer is made out of wheat or refined flour and the filling is usually dal and jaggery but many people have started trying out other fillings also like coconut, dates, etc.
Have it hot with a liberal spread of ghee over it. It will definitely give you food coma.
8. HYDERABADI DUM BIRYANI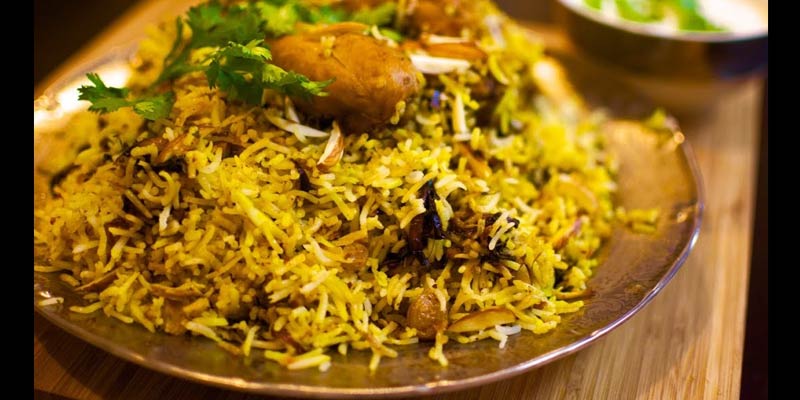 Saved the best for the last! The list would be incomplete if it did not include the world famous Hyderabadi Dum Biryani. This mouth-watering dish uses long rice grains and super spices to give it a succulent taste.
This tastes like heaven in a bowl. We must thank Andhra Pradesh for giving an entirely new definition to Biryani.
Also Read: Andhra Pradesh Made Guinness World Record
Hope you liked our article on Foods Of Andhra Pradesh, do comment and like.