Andhra Pradesh has made a Guinness World record, again. It won't be wrong that people living in Andhra Pradesh take their world records seriously and are always trying to make or break some.
They have done it again and this time they made the world record 'Largest Kuchipudi Dance', which was made with 6,117 dancers. Kuchipudi is a classical dance form, originated from Andhra Pradesh itself. These dancers came together to perform at Indira Gandhi Municipal Stadium, Vijayawada, from all across the country and also from countries like UK, USA, Russia, UAE, Mauritius and Hong Kong. This grand group dance is recognised by 'Maha Brinda Natyam' and was organised as a part of 5th International Kuchipudi Dance Convention.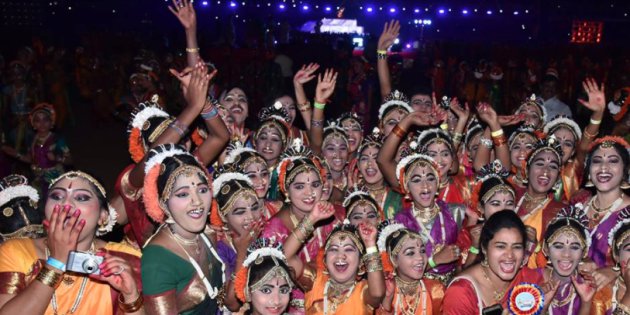 The entire performance was on 'Jayamu Jayamu' which is one of the most popular Kuchipudi performances and choreographed by the legendary Vempati China Satyam. It was timed at 12 minutes.
Prior to this, the record was made in 2012 with 5,794 participants from 16 different countries and was made at the 3rd International Kuchipudi Dance Convention.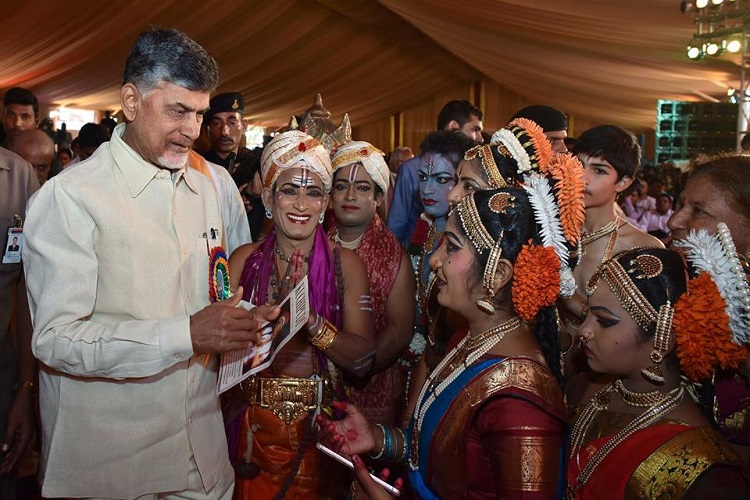 There are bright and beautiful feathers attached to Andhra Pradesh's cap of Guinness World Records. They have time and again marked their win over various different things, last year, a laddu weighing 8,000 kg was made during a Ganpati festival which got its name in the Guinness World Record. Another record from the state was set last year, with 1,28,918 participants chanting 'Hanuman Chalisa'.
Follow us on Facebook, Twitter and Instagram for more updates. Don't forget to like and share. Do tell us your views in the comment box below.
26 December 2016
Jyotsna Amla