If there is one thing that unites everyone from different sectors of life, religion and gender then it has to be festivals. The society that we live in is known for giving their heart out to any and every celebration and at the core of it, lies food. Delicious, scrumptious and smacking food. And, one of the most widely celebrated festivals in the country is Holi which is also known as the festival of colours and has some of the most lip-smacking traditional Holi snacks associated with it. These snacks include something sweet, something savory and something to quench your thirst. So, now, without wasting much of our time let's dive deep into the world of some scrumptious traditional Holi snacks that one should definitely try this Holi 2020.
Traditional Holi Snacks For The Ones Who Have A Sweet Tooth.
1. Gujiya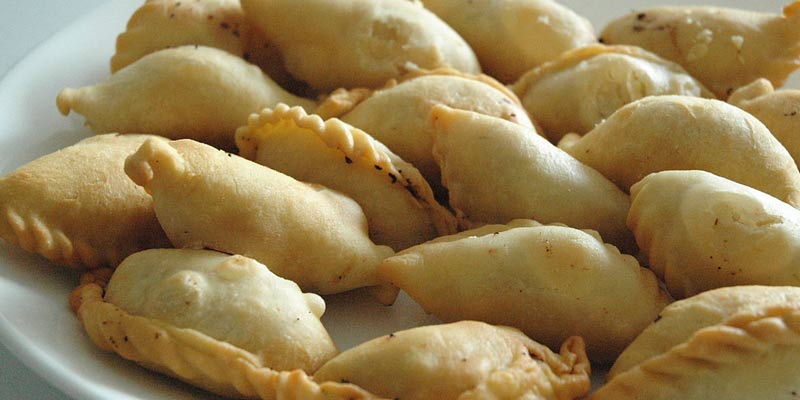 This has to be THE HOLI SNACK of all time. Come Holi time and you'll see every Halwai shop decked with heaps of Gujiyas and people just lining up for more and more. Plus, it also one of those sweets that have a different taste altogether during the festival time.
So, get ready to occupy as many as possible gujiya in your hands because we all know how easily they get finished and disappeared.
2. Shakarpare – Holi Snacks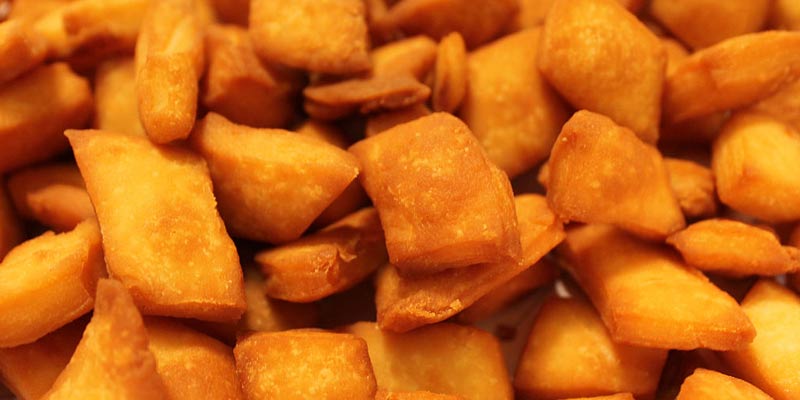 Another great mithai which are made in abundance during two times of the year, Shaadi and Holi.
They're easy to hog on and equally delicious that you won't be able to have just one, and that is our promise to you.
3. Malpua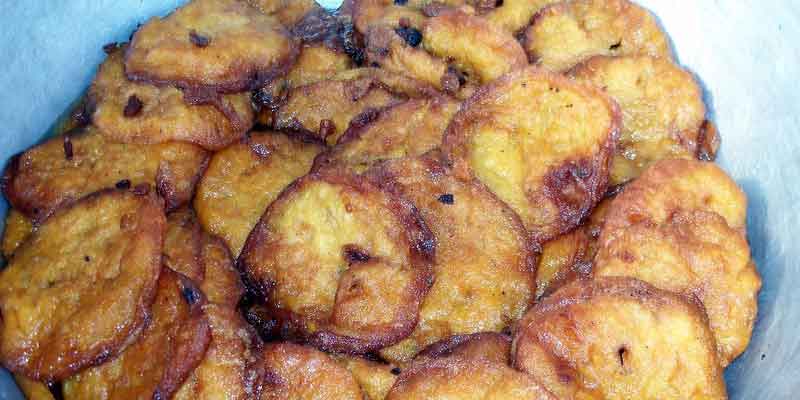 Ahh. Malpua has a different vibe altogether. It is one of those sweets that leaves you feeling warm and happy, once you're done with it. Yes, it is that GOOD.
If you want to explain Malpua's existence to someone then just ask them to imagine if a gulab jamun and a pancake had a delicious baby, and that's malpua for you!
4. Ras Malai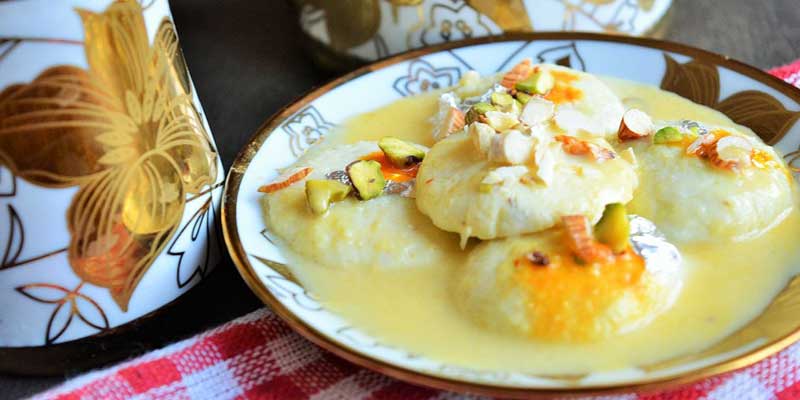 Ras Malai is one of those sweets that is special for everyone. Like there won't be any ordinary situation where you'll get a pack of ras malai at your home, there has to be a special occasion and even if there isn't one, then you just end up feeling special after having one. That's the power of Ras Malai.
Suggested Read: 11 Snacks That Made Every 90s Kid's Childhood Awesome!
Traditional Holi Snacks For The Ones Who Like "Masala" In Their Lives. 
1. Pakoras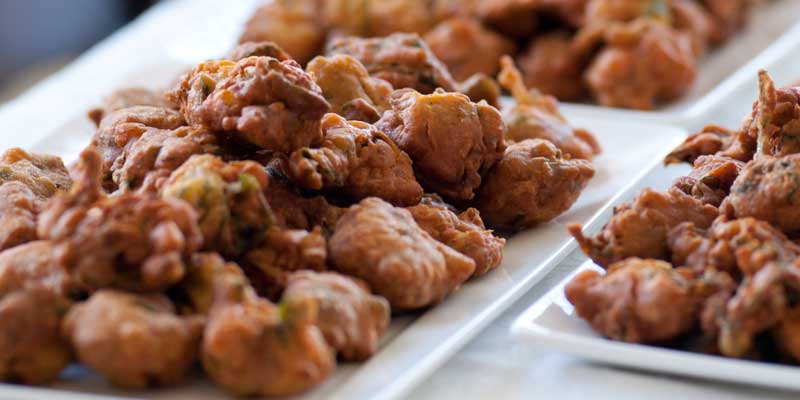 Pakoras can quite possibly be one of India's all-time favourite snacks, especially during the rainy season and Holi. This traditional Holi snack comes in all shapes, sizes and varieties which means everyone has some kind of favourite pakora that they look forward too.
Moreover, it is one of the best snacks that you can ever offer to your guests. Trust us, they'll always love it.
2. Papdi Chaat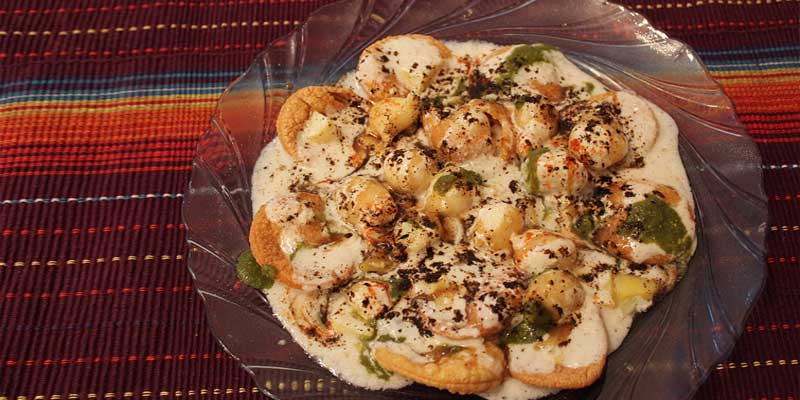 Holi is a celebration and you know what is a celebration in the food universe?
A papdi chaat, the number of flavours and textures one gets to experience while eating one is just out of this world. You experience sweet and savory, hot and cold and everything in between. It's loved by everyone and honestly, we can't have enough of it.
3. Dahi Bhalla
Another delicious and traditional Holi snack is dahi bhalla which is also known as dahi vada in some parts of the country. There is are a ton of different ways to enjoy dahi bhalla, as a snack, as a side dish and even as a main course, to be honest, we won't deny the fact that it is one of those items that can be had at any time of the day and season.
Traditional Holi Beverages To Quench Your Thirst.
1. Bhaang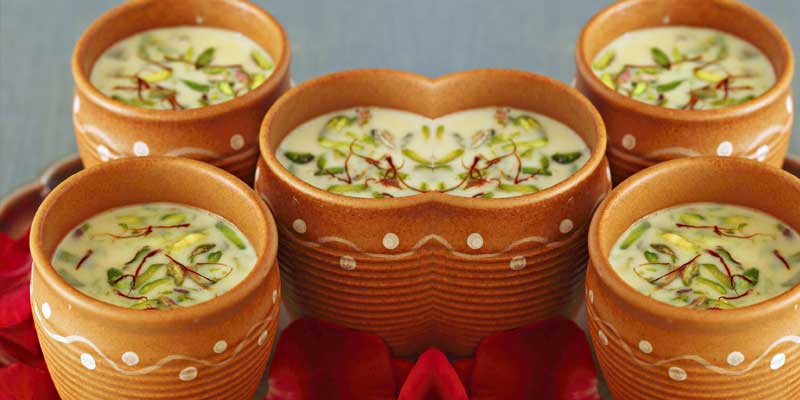 Now, what is Holi without one of the most iconic and infectiously good Holi Drinks – Bhaang?
This crazy drink needs no introduction and we are pretty sure that everyone would agree to the fact that this has to be one of the craziest and most fun drinks out there.
Made from buds, flowers and leaves of the female cannabis, the intoxicating mixture is added to thandai and a bunch of other dishes and drinks as it makes everything so much better.
2. Thandai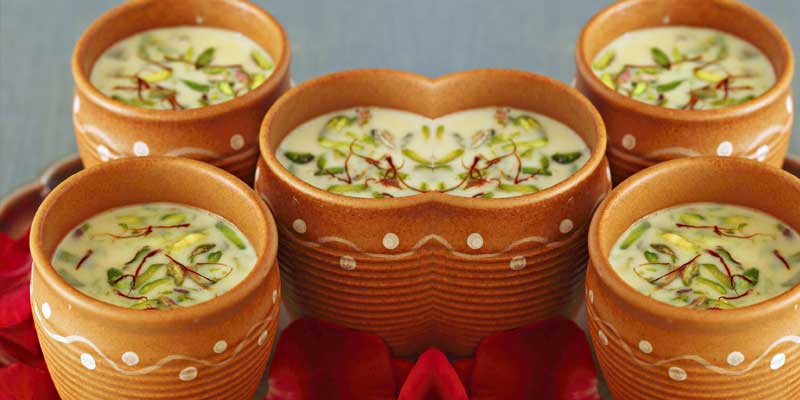 Now, if you're someone who likes to keep things PG-13 then we also have the virgin version of bhaang, i.e. thandai which is another one of the best Holi drinks. It's refreshing and has everything that a tired being would need in the midst of a crazy Holi party to cool off.
3. Lassi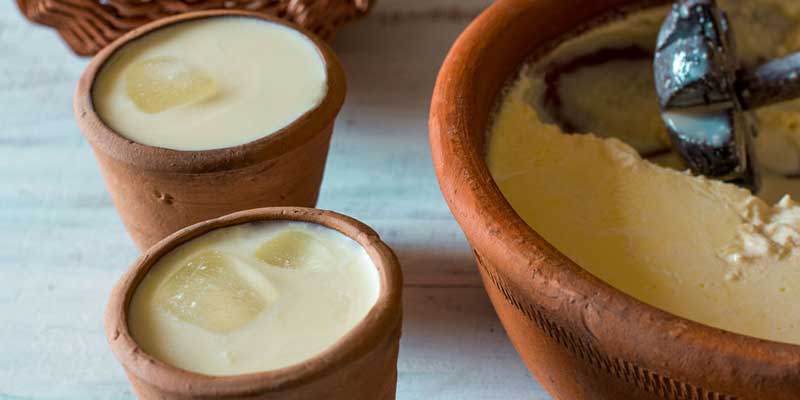 This is Punjab's water which becomes extremely popular in Holi parties for everyone who does not want any kind of intoxication in their food or drink. This refreshing drink is available in both the salty, as well as, the sweet variant.
Suggested Read: Snacks To Enjoy In Navratri
4. Aam Panna
We Indians love mango and anything that can be made out of it or using it which is why Aam Panna is another one of the most popular Holi drinks. This chatpata drink is also a popular summer drink to cool you off and bring down the body's temperature.
These were some of the most popular and traditional Holi snacks that everyone has already had or should have in the coming Holi 2020 parties.
While everything is fun and amazing during Holi, do remember to be aware about what you're consuming. Always make sure to be safe before anything else.
Happy Holi!!