Holi is almost here and it's more than water and colours being thrown on you in order to have a great time. It is also about having a gala time with your friends and family over the course of some amazing food and drinks. India is after all the hub of festivities, we can celebrate anything and everything because of mainly two reasons. One, we like to plan a get together with our friends and family in order to get that break from the otherwise mundane lives that we live. And, two, we just love food.
We love food so much that almost none of our big days go without being completely surrounded by tasty and some finger licking good food. Plus, we have properly cataloged certain dishes for a certain time, season, day and festival.
This is the power of togetherness and taste buds which always seem to thrill us with the best dishes. And, I don't know about you, but I love people who have done that, made festivals more about food in every way possible. Because there are people who might not want to indulge in colours and water but love some handful snacks and drinks while socialising.
Food Items For Holi:
1. Dahi Bhalle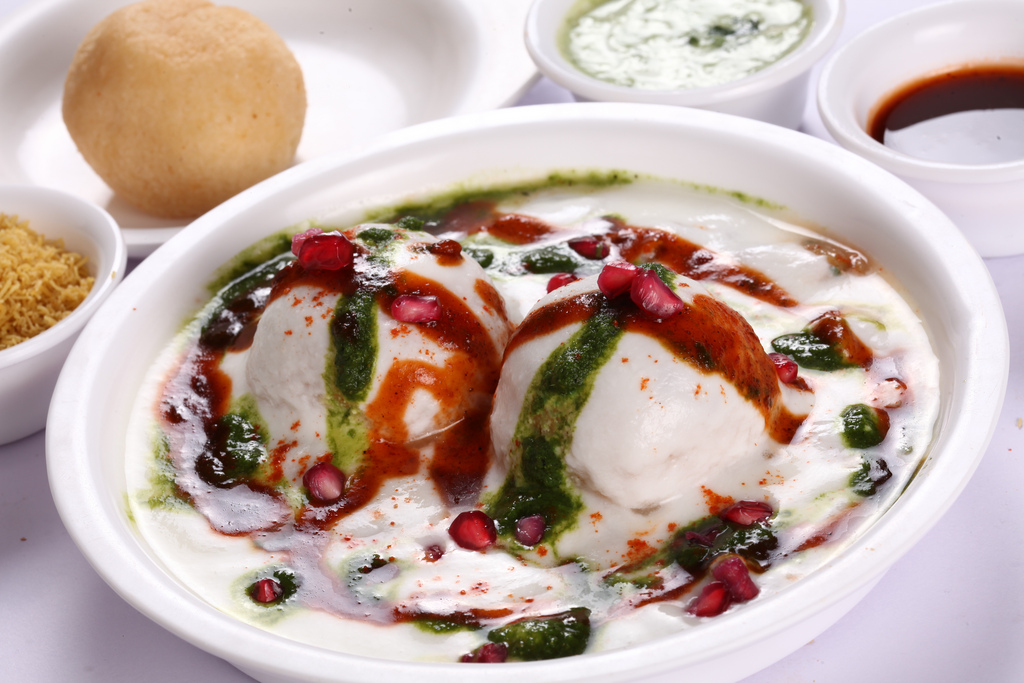 If you're from Delhi or from anywhere in North India, you know the importance of these babies on Holi. While the rest of the year, we would be thella-hopping in search of the perfect Dahi Bhalle, on Holi we take the power in our own hands to prepare them at home from scratch.
2. Gujiya
If Holi would have any food brand ambassador, then it would be Gujiya, because of all the obvious reasons. This deep fried sweet dish automatically starts appearing in every fricking sweet shop, and I'm not at all hating it. These are some of my favourite dishes around Holi time and they're also too easy to make in the comfort of your kitchen.
3. Malpua
The last time I checked, Malpua was available at every "festival favourite food dish" list. From Durga Puja to Diwali, Malpua demands to be eaten and rejoiced at every function and festival that involves happiness. Have them with cold Rabri and you'll automatically be transformed to *Food-Heaven*.
Also Read – 5 Ways To Get Rid Of Holi Colors!
4. Moong Dal Kachori
From North to South, everyone loves themselves a great spicy, sweet and crunchy Moong Dal Kachori. This amazingness can be consumed with either Chutney or Aloo curry and you would have yourself a great food dish to devour on for, who knows, maybe hours.
5. Bhang
Holi pe Bhang nai pi toh kya kiya?
This simple statement can basically sum up the importance of Bhang in our lives during a festival like Holi. A good, real and authentic Bhang is prepared with cannabis-infused milk which overall makes the entire being light up, almost over 10 times.
These food items are the life of Holi, well because they are delicious and you need to have a full tummy with all that running and physical exercise while playing this festival.
2nd March 2017
Jyotsna Amla