Spaghetti Squash is a large melon-shaped fruit. It is pretty similar to gourd or other pumpkin and squashes. It is usually harvested in the fall. But it is available in all grocery stores throughout the year.
The flesh inside the Squash looks like long strands. It is quite often used as a substitute for Spaghetti. The fruit is exceptionally healthy. These noodles can be used in pasta or other dishes as well.
If you think you have not heard of this before, you must be wrong. Probably you have noticed these big yellow squashes at the marketplace. These are grown naturally and cooked to keep the squishy part inside the fruit away from the long strands.
The long strands are very similar to noodles. They are very soft, and you can twirl them. The sweet flavor is beautiful. You can serve it with sauce or cheese. Once they are cooked, the strands become a little crunchy. If you have never tried this before, you must try it once. It is not only yummy but there are several benefits of spaghetti squash. So, you can consider adding it as a part of your diet.
Health Benefits of Spaghetti Squash
Squash is rich in vitamins such as vitamin B6, vitamin C, Beta Carotene, and fiber. All of these are essential nutrients for our bodies. You will get tons of vitamins and minerals from this fruit. The antioxidants are beneficial and can help boost immunity and fight other common diseases.
The air around us is all polluted, and needless to say, we all are suffering from it. However, these antioxidants can help fight these radicals, which are harmful to our health.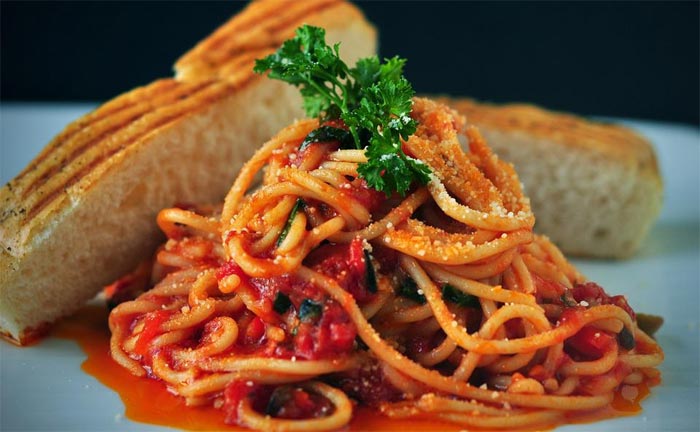 Spaghetti squash is very low in carbs, and being very filling at the same time helps to benefit from it. One cup of Squash is as much as 40 calories. You can cut down some calories from your meal by adding this to your diet routine. You don't have to sacrifice the taste as it is delicious.
Apart from that, it is rich in fiber and is very low in carbs, so anyone suffering from diabetes can also have it. It will not affect the blood sugar level in your body. Fiber helps to improve bowel movement in our body. Thus keeping our body immune and healthy.
How long can you store Spaghetti?
The outer skin of spaghetti squash is quite challenging, so it is difficult to figure out whether it is ripe yet. However, that is not an issue at all. If you are planning to cook, then you don't need to worry about turning it ripe or not.
This winter vegetable is the best as long as you can store it in an excellent, dry space. This will make it last for a few weeks easily. The only thing that you need to check is bruising. The skin of it is a bit thin compared to a pumpkin. So if there is bruising, there are chances of soft spots as well. When cooking, simply remove those spot areas, and you are good to go.
How long to microwave spaghetti squash
Water is a significant ingredient in cooking spaghetti squash in the microwave. The recipe works appropriately if you add the right amount of water. You need to put around 1 inch of water in the dish before putting it back into the microwave. This will help steam the Squash and turn it into a soft and delicious item.
Usually, cooking it in the microwave should take around 15 minutes to thoroughly cook. However, the timing can be adjusted based on your Squash's size and the settings or power of your microwave. Also, make it a point to add the right amount of water so that it should not dry out.
How to microwave Spaghetti Squash
Now we have finally come to the section where we will learn how to microwave spaghetti squash. Let us take a look at the entire process. 
The most important thing is you need to cook it thoroughly. It can be heavy and thick, so you must roast it and steam it for some time so that it softens up. Because the part being eaten is inside the spaghetti squash, you must cut the Squash in half before preparing it.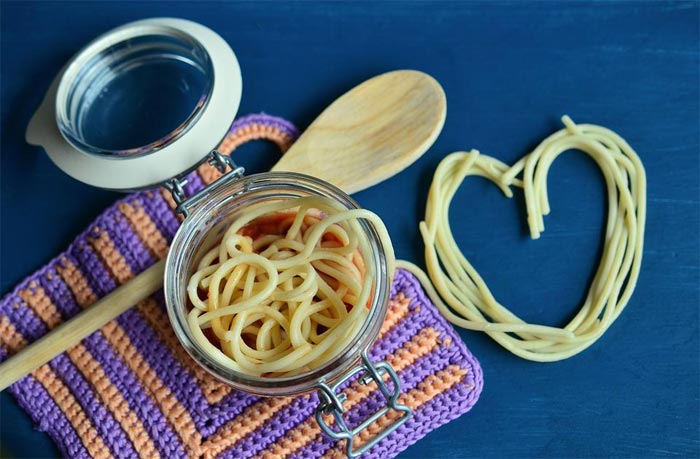 Cutting the Squash can be a challenge too. So, make sure you use a good sharp knife to get the job done. It will take time, so you must be all set with half Squash before moving ahead with cooking it in the microwave. It is pretty hard, but it might take some time, which is fine because you don't want to hurt yourself.
One trick that can help you cut is to roast the Squash a little bit so that it becomes easier to cut it. 
Also Read – Get Some Famous And Interesting Backyard BBQ Menu Ideas From Experts!
Here are the steps you need to follow for the perfect spaghetti squash.
1. Preheat the oven to around 400 degrees Fahrenheit. Keep it roasted for about 40 to 50 minutes until and unless it is easy to pierce, and cut it down using a knife.
2. Next, you need to cool down the Squash and then cut it into two halves. Next, take out all the seeds from within the Squash.
3. After removing all the seeds, you need to scrape the Squash with a fork. The flesh should be removed. You will get long and thin strands similar to spaghetti pasta. So, you will have quite a lot of Squash for yourself.
4. Finally, you can prepare it with sauce or anything else you would like to enjoy.
Conclusion
The seeds of Squash are edible as well. You can simply rinse and roast them. Make sure that the flesh inside is thoroughly cooked as you burn it. If the flesh is not fully cooked, it will be challenging to shred the parts from within. Spaghetti squash is terrific for your health and is extremely easy to cook. If you have still not tried it, try it soon and see how you like it.!