Coffee!! This one thing and the mornings are unrepeatable for everyone who enjoys the sweet taste of caffeine. Forget the taste, even its aroma fills a new wave of zany energy in you and if you are a true coffee lover, you know that nothing can cheer you up better than a hot cup of coffee in the morning. ( Yeah! Not even the morning Hanky-Panky)
So, when these magical beans give your tongue the  bitter sweet sensation than you get yourself started. It is one of the best perks of drinking coffee, it gets you ready for the day, it tastes amazing, it has numerous varieties as Cappuccino, Americano, Espresso etc and as an additional bonus it has a wealth of health benefits. As a coffee lover, I can go on and on about this drink and let me tell you coffee is not ordinary as there is more to this drink than just being my remedy for morning laziness.
Well, lucky for you, these posters by Lingvistov are going to pour my heart out about how much a coffee lover loves the taste of these tiny magical seeds called coffee beans. ( Stop Thanking God)
Check Them Out Here:
#1
#2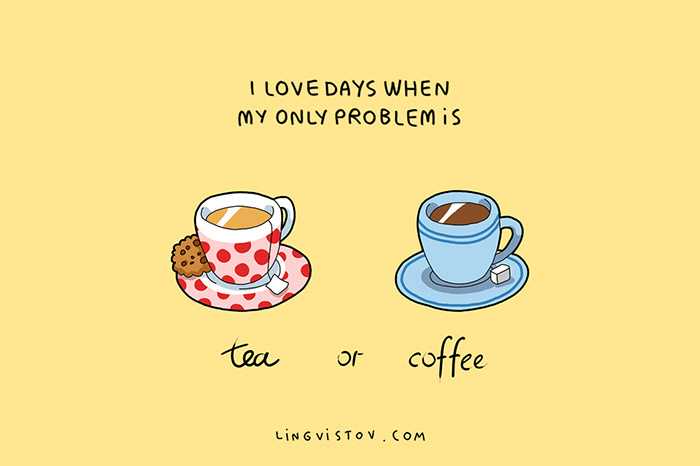 #3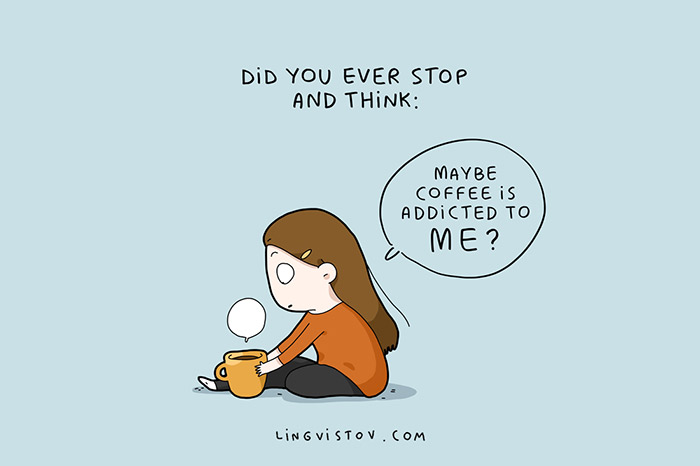 #4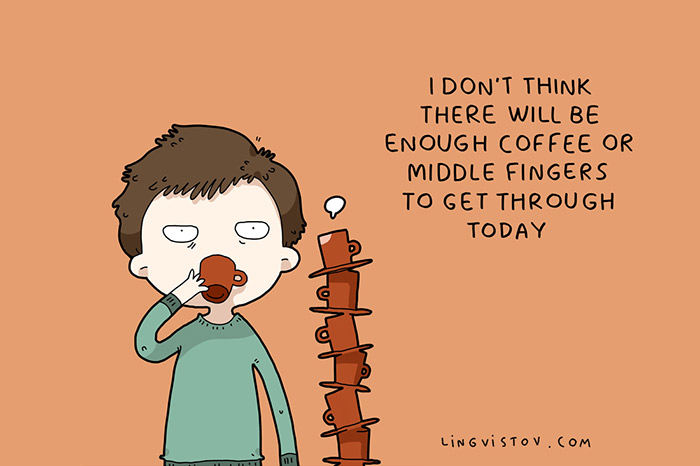 #5
#6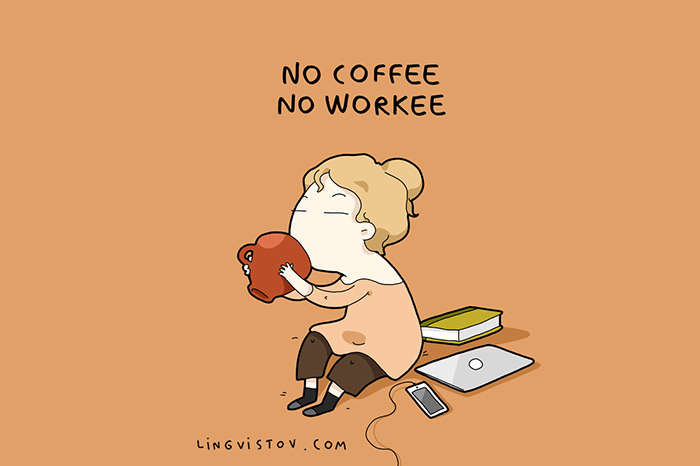 #7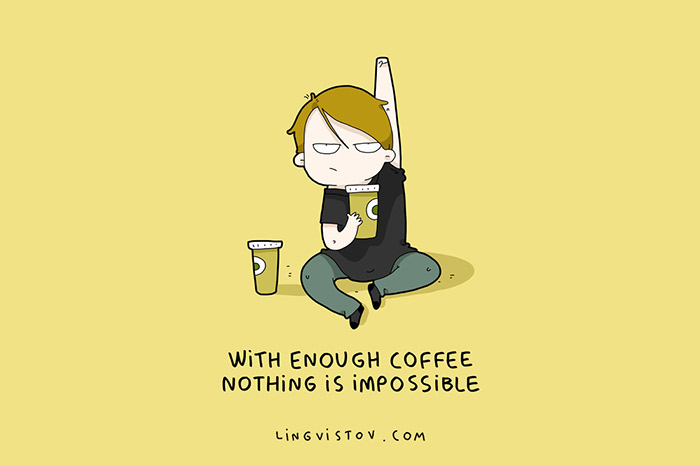 #8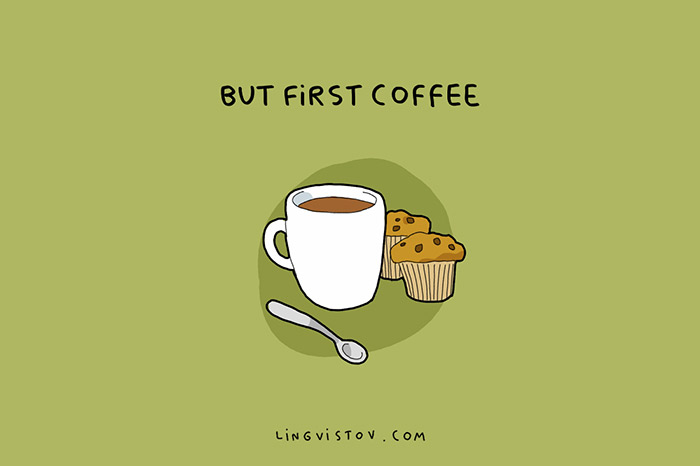 ( Images Source: Lingvistov )
Aren't they speaking your soul?
Follow us on Facebook, Twitter and Instagram for more updates. Don't forget to like and share. Do tell us your views in the comment box below.
15 July, 2016
Avni S. Singh