The classic saying goes, eat breakfast like a king, lunch like a prince and, dinner like a pauper. You may have heard this one. Have you? But whether you have or haven't, what matters most is to begin your day well by having a wholesome breakfast. That's the most crucial meal of the day. Having a good, sumptuous breakfast means that you are well-versed to begin your day. And, of course, that you are willing to conquer what lies ahead. And if you are in Delhi and you are looking for some best places for breakfast in Delhi then you should read this article before heading anywhere.
The breakfast, of course, is that meal your mum would never let you leave the house without. It's something, that with your grandmother's insistence, your family presses you to have. It may make one crib a bit. Often, it could also leave you enraged. It so happens that the very time that we are to leave, whether for our college, school, workplace or quite simply, for another endeavour, the call for breakfast beckons us to be seated on the table.
But, if, in case, you already have had tons of it and are sort of bored of having had a lot many meals at home, always a nice idea to step out. Isn't it? If you are in Delhi- a city that's as much about food as it is about noise and traffic- the first question that alarms the mind is-"which are the best places for breakfast in Delhi?"
Whether you are a local or a tourist, eating out is often the best thing to do. Especially when you are amid winters or the rainy seasons, finding the ideal places for breakfast in Delhi may keep you in good stead. And now, since you are here, you no longer need to go on a manhunt yourself.
We got the best 7 places for breakfast in Delhi:
1. Bille Di Hatti
Few places can tempt you as well for an early morning grab as the famous Bille Di Hatti in Kamla Nagar. Interestingly, this is not only an important destination for vegetarians- being a purely veg eatery- it's also among the finest dens for North Indian food. Whether it's that morning craving for samosas, chole bhature, chane kulche or lassi- this famous eatery has its kitty full of patrons who come from all over to relish a tasty bite first up in the morning.
Timings: 7 a.m. to 4 p.m. 72-D Kamla Nagar
2. Andhra Bhavan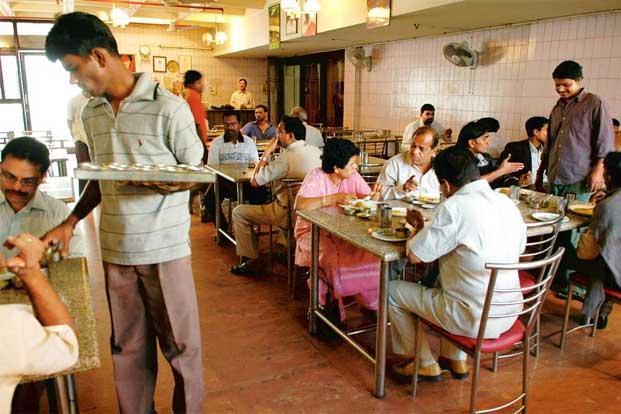 All the while where eaters in Delhi NCR are busy tugging into some non-vegetarian delicacies, it appears that Delhi still has a lot many vegetarian addresses to check into. Ever thought about that? A home away from home for many a Delhi's denizen, the famous Andhra Bhavan is an interesting caterer of yummy breakfast for lovers of South Indian food. Interestingly, the south Indian breakfast in Delhi, not commonly flooded everywhere is an eternal favourite of both vegans as well as non-veg lovers. An irresistible bite of some Idli-Dosa, Sambar-Vada is hard to say no to, isn't it?
Get your cultural southern Indian breakfast fix here.
For breakfast: 8 a.m. to 10.30 a.m.   1, Ashoka Road, Feroze Shah Road, New Delhi
3. Karim's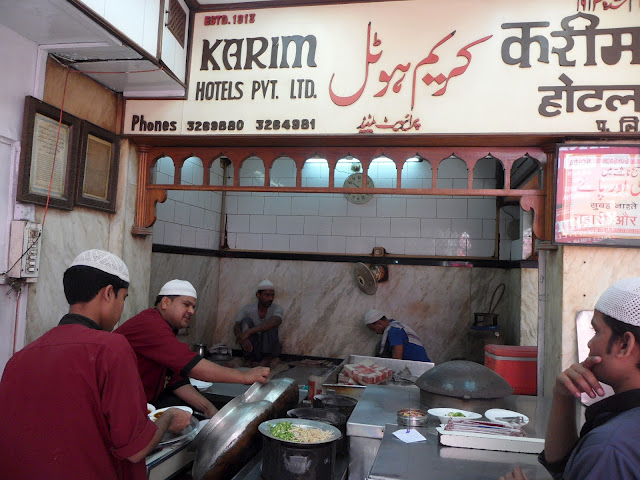 There are restaurants that you specifically plan and go to. There are eateries you keenly visit with your friends. And then, there are evergreen places such as Karim's. There's never a good or bad time to visit Karim's. For lovers of some mutton and chicken roll and those delectable early-morning kebabs, this is the place to be at- whether alone or with some company. That said, for many of us, the morning, particularly on an off day from work happens to be 11.am. By the time you are done lazing out and with the customary chai, it's 12 o'clock. Ever experienced that one before? Karim's will bail you out along with your hunger pan in this regard.
12.30 P.M-3.30 P.M. 16, Gali Kababian, Jama Masjid
4. Cafe Lota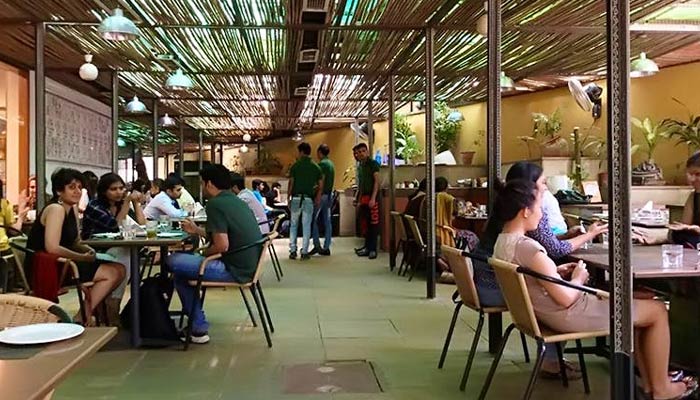 Among the finest pleasures of being in the capital city, is to be amid the brimming, perky atmospherics of that part of the city that's never dull and always buzzing with excitement. Few other places can challenge such a vibe as Connaught Place and the areas lying in close vicinity, such as the most popular exhibition centre, perhaps in all of Northern India- Pragati Maidan.
But, that said, not all of Pragati Maidan is about exhibitions or symposiums or those swirling unique presentations. In Cafe Lota, in the centre of Pragati Maidan, walking distance from the India Gate, is one of the best places to bite into some succulent breakfast in Delhi. Try the healthy ragi vada paav here or the sabudana popcorn or the mushroom uttapam. The list of innovations in delectable offerings here is unprecedented and beautifully understated. Dig a bit here!
5. Ivy & Bean
It's never dull and boring in Sout Delhi, is it? A resplendent and vivacious hub of exciting shopping arcades, bazaars, supermarts and emporiums- you not only shop till you drop but also eat till the time you've got a buzz in your feet. South Delhi never bores you up. And among the finest places to tug into some delightful morning breakfast is the Ivy& Bean cafe in Shapur Jatt- a place where's as much graffiti as there're the dim sum and coffee outlets, about as many enthusiastic, peppy youngsters as there are cherubic fashionistas. A spacious, trendy and, comfortable setting at Ivy & Bean assures you the warmth to begin your day beautifully. Italian lovers will be compelled to visit the place repeatedly.
11 a.m. to 1.p.m.  119, Sishan House, Shahpur Jat, New Delhi
6. Music and Mountain's- Hillside Cafe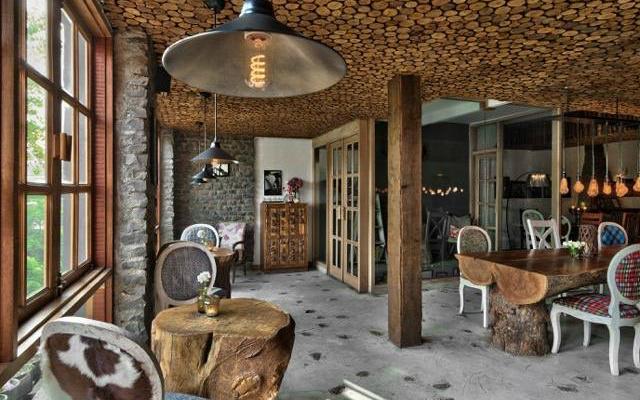 The interiors offering a glowing warmth, the soft melodies early morning keeping you away from the customary noise to follow- as often in mega cities like Delhi- and, the peppy vibe of being in good company of food- whether it's the cherry blossom crepes, avocado mousse, Waffles with Nutella and eggs, there's plenty of quintessential American continental delights to choose from.
Also Read – 10 Restaurants Which Serve Authentic Continental Food In Delhi NCR
Among the few eateries in the posh part of the capital, the phrase used dutifully by all, whether jaywalkers or drivers of expensive sedans, the Music and Mountain's cafe is cautious about letting in natural sunlight to enliven a lively place full of delightful conversations.
11 a.m. to 12.30 p.m. M 23, M Block Market, Greater Kailash I, New Delhi
7. The All American Diner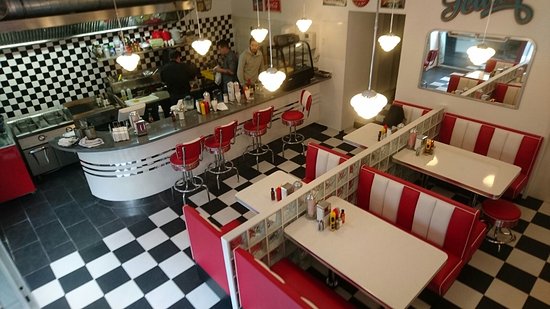 Regarded for a very quintessentially retro American all-breakfast spread, the American-diner at the India Habitat Centre is among the rare few places that combine a bright vibe to a delightful taste with great ease. A place that's actually quite fashionable in an under-stated sense, the All American Diner is about James Dean and Elvis cutouts, The Beatles posters, classic Chevy bumper stickers and some utterly unavoidable waffles, orange juices, hotdogs, mushrooms and, a hell lot more.
So, these were the places for breakfast in Delhi that we have compiled for all foodies in Delhi, if you know any other we won't hesitate to add that too…