Delhi, the capital is as much passionate about its heritage as it is for love affair with food.  "Delhi-Belly" seems to get full justice with the love Delhiites have for food. Continental food is a delight for all foodies. The mouth-watering continental delicacies come from the European countries.  The French, The Italian and the Spanish dishes belong to the Continental food. Dine out in these authentic "Continental" food restaurants in Delhi NCR for those special moments with friends and food.
Best Continental Food Restaurants In Delhi NCR
Here are 10 Best Restaurants Which Serve Authentic Continental Food In Delhi NCR
1. Rose Café, Saket
It's a small café with elegant ambience. The Mediterranean-style walls washed in shades of turquoise and pink and fantastic garden seating are just perfect for the outings. Their exclusive menu features a wide variety Continental, Italian, Mediterranean, and Lebanese delicacies. The recipes have both traditional and contemporary touch. From Pasta to Pancakes and Espresso Cake with Whipped Cream and Caramel Sauce, every dish tastes its best.
2. Sevilla – The Claridges, Aurangzeb Road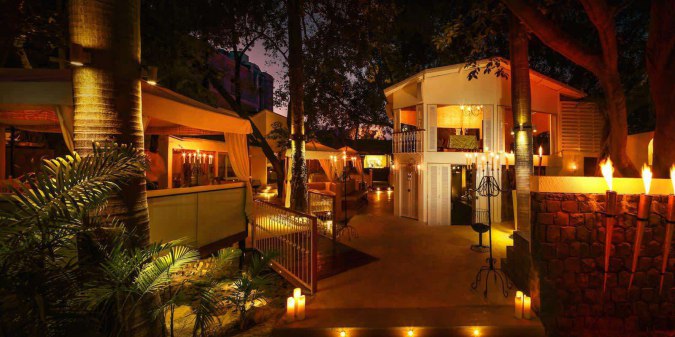 It is seemingly ideal for a romantic date in the heart of Delhi. If it is your desire for Mediterranean food, you will come out with completely filled belly. Sevilla is known for authenticity of their recipes. With Chefs from countries like Italy and Spain, you can expect dishes customized to your preferences. Seek help on their menu and try their Pizzas and fresh halloumi.
3. AnnaMaya – Andaz Delhi
The concept of Annamaya signifies 'The goddess of food' and its essence lies in helping society and promoting a healthy lifestyle through appropriate menu choices. Beverage section offers refreshing drinks like peach lime lavender lemonade, coconut dill rose lassi and aromatic tea blends.
The Lazy Sunday brunch is lavish and economical. Not to miss their 'really big-sized' Monster Shake.
4. Olive Bar & Kitchen, Mehrauli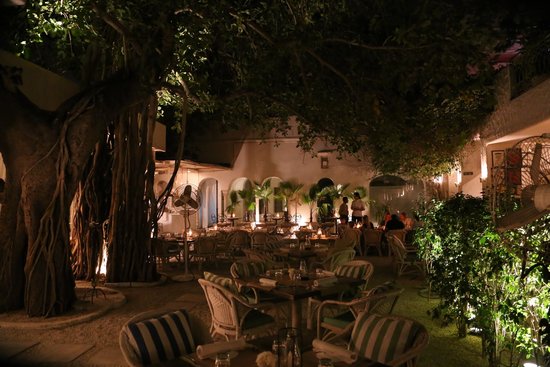 It has the fantastic ambience inside with Italian entrance on the elite location. It offers whole range of dishes from the Italian, Mediterranean and European cuisines. The place has an advantage for the disabled. The 'Burrata Tartin' and 'Crisp Pastry with Tomato Jam and Pickled Strawberries' are popular. Yet, the menu has everything worth a try.  So try a new dish every time you visit.
5. Hauz Khas SOCIAL, Hauz Khas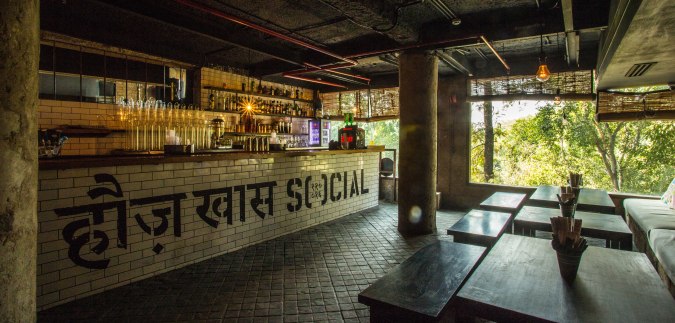 It's a place which blends creativity at work in the ambience of a café. The fact that some scenes of Bollywood movie "AnnaMaya – Andaz Delhi" were shot here speaks for its ambience. They use the trendy hashtags to label every utensil and even dishes like text "#पानी" on the glass. Some of their innovative dishes are Chocolate chutzpah, Oreo mud shake and Social cheese melt.
6. Spezia Bistro, GTB Nagar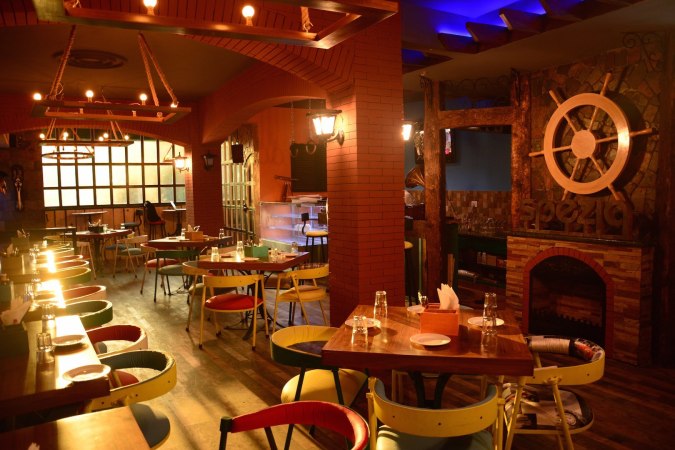 It is a paradise for the coffee lovers offering luscious shakes and delightful snacks. It is pocket friendly with stunning colorful walls and pop culture references on wall frames. Mango Margarita and watermelon mojito are special attractions. Other than Arrabiata Pasta, healthy vegetable Pizza topped with amazing veggies and the finest of cheese is a great option.
7. Summer House Café, Hauz Khas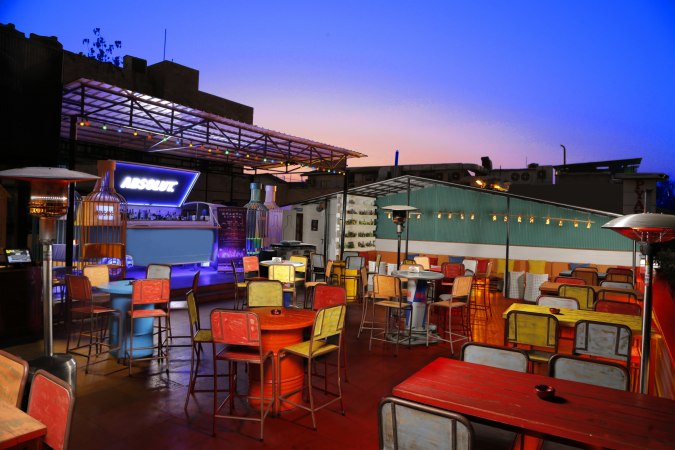 The menu with American, tex mex, Italian and Indian cuisine is literally 'huge' offering food which is different and delicious. Chef's special platter is an choice worth trying. Don't miss out the interesting Juniper Pimms or the delicious Margarita with Clove and Pineapple.
8. Number One, GK-1
The décor is made in soothing beige and black. Picasso is a must try mocktail. Meticulous meal with music is perfect for the music lovers. Choose from Chinese, North Indian and Continental food platter and enjoy the freshness and flavor in every bite.
9. Molecule Air Bar, Sector 29, Gurgaon
Even if you are out for continental delicacies, the Molecular Phuchka shots, with seven different flavored waters cannot be missed. The Puff Puff Bong – vanilla infused vodka, green apple and lime juice is a drink which is simultaneously delicious and whimsical. Food delicacies especially Cigar Rolls are delectable.
10. Café Delhi Heights, DLF Mall, Sector 18, Noida
The intelligent menu is a combination of small bites and large meals. Opt for refreshing salads like The 'Martina Citrusy Salad Bowl' and 'Mixed Veggie Basil Pesto Panini'. Delhi burger and Kiwi-Cucumber-and-Mint-Lemonade are palatable. Chocolate Brownie Shake, Black forest freak shake and Galouti kebab are the most cherished ones.
No wonder Delhi is an amazing food hub. And, after eating the best continental Food in Delhi , you would be calling the capital "Delhi-Belly" yourself.