The City of Joy is renowned for its delicious sweets like Rosogolla and Mishti Doi. Even those people who do not have a sweet tooth end up being tempted to dig into the quintessential Bangla sweet dish. Today is the Bengali New Year also known as Nabo Borsho or Poila Boishakh. Bengalis all over the world not only wish each other but also eat, drink and make merry.
It's time to welcome the Bengali New Year! Ektu mishti mukh hoye jak? Here are 8 Bengali sweetmeats to begin Poila Boishakh on a sweet note:
1. Sita Bhog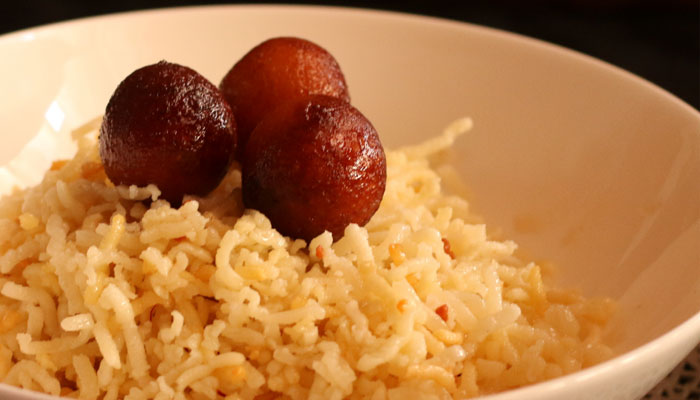 Also known as 'sweetened rice', it was believed to be the favourite sweet dish of Lord Rama's wife, Sita. The Sita Bhog is made up of chhana (cottage cheese) and powdered rice (sweet rice vermicelli); fried in ghee and soaked in sugar syrup. The colour of the rice is yellow or white and some miniature Gulab Jamuns are also added to it.
2. Mihidana
Mihidana is also a popular sweet dish, which is also bought by many along with Sita Bhog on the day of Bengali New Year. Mix rice powder with gram flour, as well as saffron, and then fry the mixture in hot ghee. Strain and soak in sugar syrup, and your Mihidana is ready!
3. Payesh/Bengali Kheer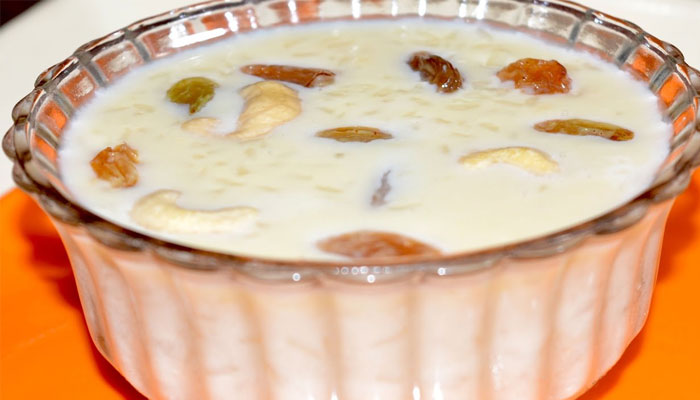 This is simple! You need milk, sugar and rice to prepare it. Just need to stir continuously; requires some amount of effort. Also, if you have stored some Nolen Gur (Jaggery) in your fridge since winter, you can add it to your Payesh. One of the best and most auspicious ways to welcome the Bengali New Year!
4. Shor Bhaja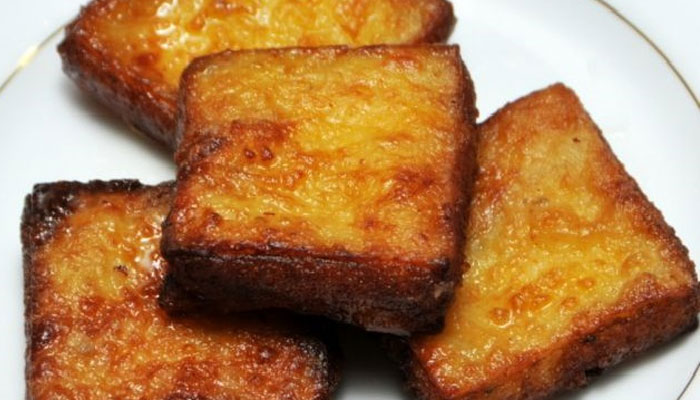 It takes tremendous effort to make Shor Bhaja. It is a deep-fried sweet made up of layers of milk cream. Sometimes, chhana and khoya are also added to the cream. Yummy!
5. Darbesh
Boondi Laddoos made in Bong style are called Darbesh. In fact, they are even tastier than the conventional motichur or boondi laddoos. One is certainly not enough!
6. Chhanar Jilipi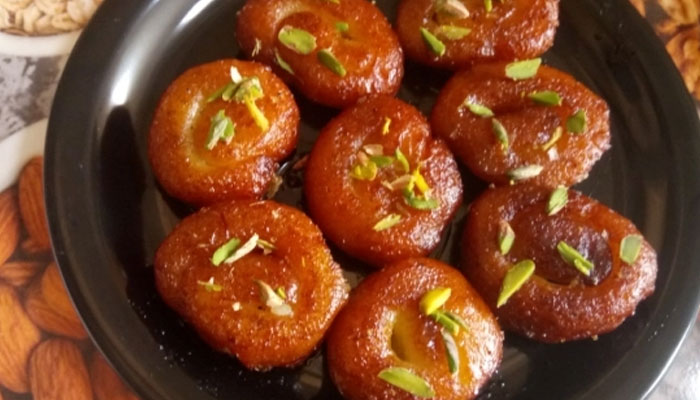 Made up of paneer, khoya and maida, the Chhanar Jilipi will tantalize your taste buds to a great extent. So soft and juicy that its sweetness is sure to make your day!
7. Lady Kenny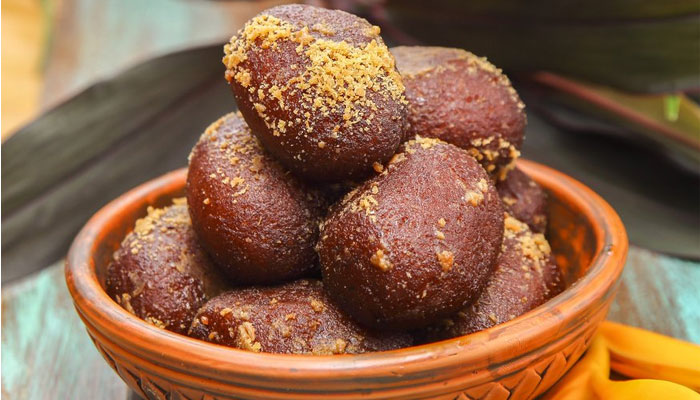 These are made of chenna, and are stuffed with raisins and coated in castor sugar. It is named after Lady Canning as it was her favourite sweet.
8. Lobongo Latika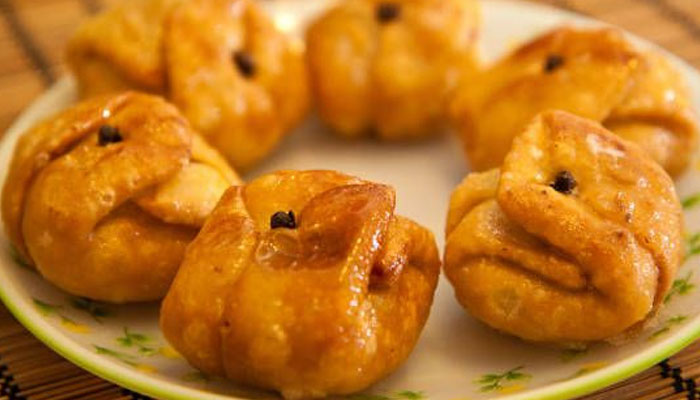 It consists of a number of ingredients like maida, khoya, nutmeg powder, coconut (grated), ghee, nuts, raisins, cardamom and sugar, but the amazing highlight of this sweet is the way in which it is artistically folded into the shape of a little envelope, and sealed into a clove. And it tastes awesome!!!
Hmm.. Is your mouth already watering? Then get ready to welcome the Bengali New Year on an absolutely sweet note.
Which is your favourite Bangali mishti? Let us know in the comments section below.
Shinjini Banerjee