If you have bought a casserole online and don't know what to do with it, we suggest you try these easy chicken casserole recipes.
Casseroles are a very popular method of cooking one-pot recipes that serve a lot of people. The trend is slowly catching up in India as well. A casserole recipe is simply a recipe that involves baking all the ingredients in one pot. Most casserole recipes do require frying or sautéing some of the ingredients before placing them together in a casserole.
Chicken casseroles are easy to prepare. They do require a little bit of prep but the end result will put a smile on the face of your family. Now, you can also easily buy casseroles online in India without having to go from store to store physically searching for one. When looking for a casserole online, make sure that you choose a material that will give you both longevity in terms of use and aesthetic appeal as well.
Therefore, get cracking on the whole deal that is 'easy chicken casserole recipes!'
1. The Classic Indian Chicken Casserole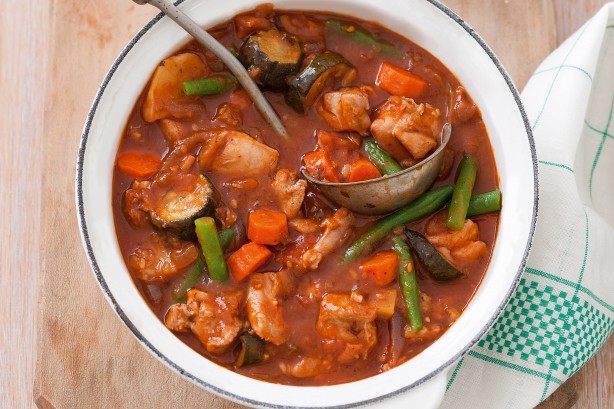 This recipe involves all the spices that Indians generally use in their chicken curry recipes and is easy to cook. You will need basic things like boneless chicken thighs, basmati rice, salt and pepper, cinnamon, finely chopped almonds, yoghurt and seasonal vegetables.  If you cannot find carrots then you can easily supplement that with another vegetable of your choice. The recipe also says that phyllo sheets are required for making the dish. You can get such sheets at any local store and can even make the dough sheets from plain flour at home. We suggest that you serve the delicious dish in a beautiful casserole. You can find the full recipe here.
2. The 'Italian' Indian Chicken Casserole
Yes, you read that right! This Italy-inspired chicken casserole twists together yummy spaghetti with cumin and garam masala. The primary ingredients for this recipe include spaghetti that needs to be pre-cooked, chicken pieces, onion, ginger, garlic, cumin, garam masala, tomato paste, lemon juice, spinach, yoghurt, cream cheese and queso fresco cheese. The chicken along with the spices and yoghurt needs to be cooked in a skillet. The queso fresco, cream cheese and spinach need to be separately mixed together. The final layering of the three elements needs to be done in the casserole. The first layer is the cooked chicken which is topped with the cooked spaghetti and then the cheese layer. Repeat the process till all the ingredients have been used. You can bake the dish by covering the casserole with aluminium foil. Moreover, if you cannot find some of the items such as queso fresco, we say cheat! Use goat's cheese instead!
Also Read – 7 Unknown And Weird Side Effects Of Food You Eat Daily
3. The Leftover Chicken Casserole Recipe
This one is for all of us lazy bones who need comfort food without working too hard for it. You will need leftover chicken (in any form) along with other basic ingredients such as cheese, parsley, oil, capsicum, garlic, chicken stock, mustard and sour cream. One needs to precook the chicken with the basic ingredients and then bake the mixture with cheese in an oven.
Follow us on Facebook, Twitter and Instagram for more updates. Don't forget to like and share. Do tell us your views in the comment box below.
8 June 2016
Dimpy Roy