CrossFit shoes are way different from running shoes. You need a pair that spreads your weight across the sole equally that allows your foot to move naturally. A CrossFit shoe has a solid sole that is flexible as well as stable. You need a shoe that bends in the toes and has a grip that allows you to put your feet firmly on the ground. 
While there are many options in the market for women's CrossFit shoes, it's important to choose what's best according to your needs.
Here are some options of CrossFit shoes that are best for women. 
1. Reebok Women's Crossfit Nano 8.0 Flexweave
The Nano 8.0 Flexwave is flexible in the toe which makes them suitable for jumping as well as running. The shoes have a dual-density midsole that keeps the balance stable and helps you while lifting. 
The Nano 8.0 Flexwave has decent cushioning but they are not overly padded. They work really well for mostly WODs that include running. They are true to size as they have a wide toe box. IF we insist on finding one problem in these shoes, it has to be the design as they don't look very pretty.
2. Inov-8 Bare-XF 210 Cross-Training Shoes
These shoes are perfect for those who love to be as close as possible to barefoot even when they are wearing shoes. These are light in weight and provide a great grip. These shoes have a sticky sole and are very flexible. 
However, while choosing these shoes you have to pay special attention to your size. They have a precision fit and if you don't get it right, they won't work for you. 
3. Reebok Crossfit Speed TR
If you are looking for a CrossFit shoe that is attractive in design and looks very stylish then you should choose Reebok Crossfit Speed TR. Apart from its alluring shades, these shoes have special shank material that helps in climbing. They provide excellent grip are very flexible. 
These shoes run large so it's better to check out the size chart before you order.
4. PUMA Women's Tazon 6 Cross-Training Shoe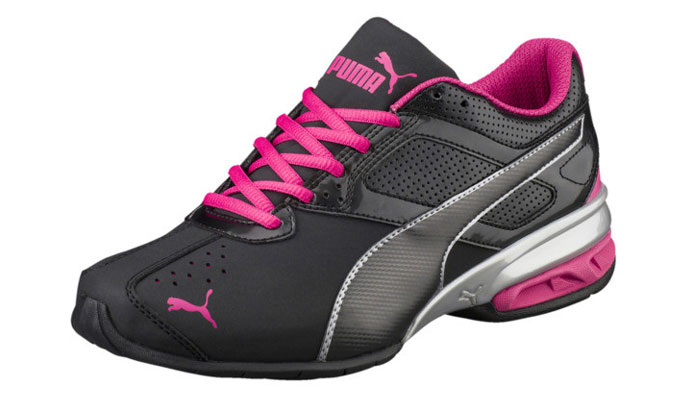 Looking for a CrossFit pair that you can wear for long hours? Well, this is an apt choice. The PUMA Women's Tazon 6 Cross-Training Shoes are comfortable and provide a lot of support. These have a stiff sole that makes them perfect for lifting.
Although the shoes are a great choice for walking and running, they do not provide much flexibility. They are also bulky so make sure that you will be alright with it.
5. Nike Women's Flex Supreme TR 4 Cross Trainer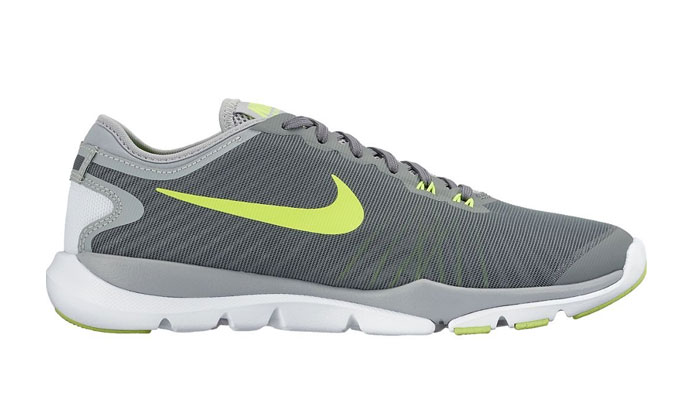 As the name suggests, these shoes are extremely flexible. They are light hand provide excellent grip. Whether you are doing planks or push-ups these shoes will fix to the ground and will not move. The sole is wider than most of Nike's shoes which make it better for lifting.
The only con they have is durability. Some have said that these shoes are not very flexible.
6. Vibram Women's KMD LS Cross Training Shoe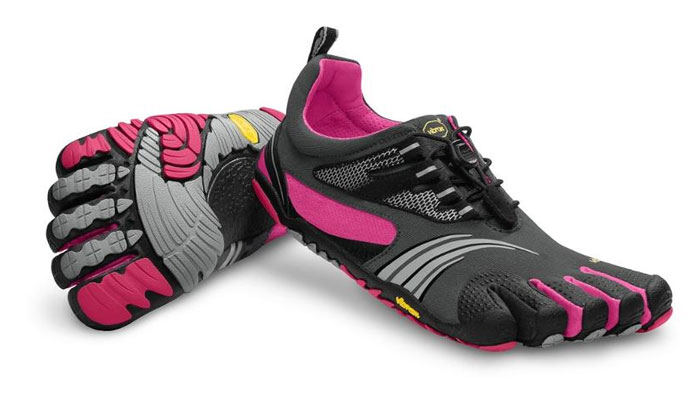 Don't go on looks here, these shoes may look odd but they have a 0 drop barefoot feel. They provide good connections with the ground and are great for lifting. They are exceedingly flexible and have an amazing grip. You will literally feel as if your feet are made of rubber.
The only con this shoe has is the toe slots which doesn't fit all the toe lengths.
You need to choose one according to your CrossFit training as you can be a better judge of what you need. When it comes to best CrossFit shoes for women, all you need is to look for one that fills your requirements.