We've all got those special ladies in our lives, for whom; if asked we would valiantly give our lives for! (Queue dramatic music) But there are some tasks; tasks that even the bravest men with Viking hearts made of stone would shudder at. Yes, we're talking about that dreaded shopping trip to the abomination they call 'A Mall' these days.
Doesn't it send a chill down your spine thinking of all those shops? There are too many to even keep count! And your girlfriend, well, she must enter EVERY SINGLE ONE OF THEM! It isn't like we don't like going shopping, but for us it's a simple task. And that reads something like this:
⦁ Identity the item of clothing we need.
⦁ Enter a specific store where that item is found.
⦁ Find the right size, fit, color.
⦁ BUY IT!
⦁ Leave.
Now, isn't that beautifully simple? But alas, our better-halves find this intense satisfaction in spending what feels like days meandering from one store to another, in an endless search for 'the perfect outfit'. Since we love our dames so much, (and since we've already lost the 'just take my credit card baby!' battle) we accompany them on their journey through the land of the lost.
Here are a few things to keep you occupied as she drags you from one end of Mordor to the next.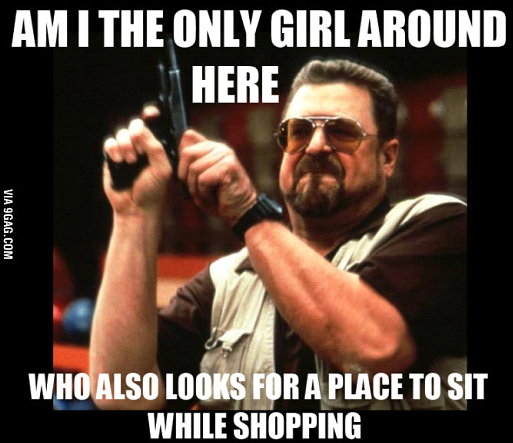 ⦁ Find a man chair
Urban dictionary state a man chair is that wonderful cushiony seat found at clothing and shoe stores specifically for the great boyfriends of this world to rest on, while the ladies get to shopping. Find one, sit on it, DO NOT loose it to a fellow comrade in arms, no matter how wounded they seem.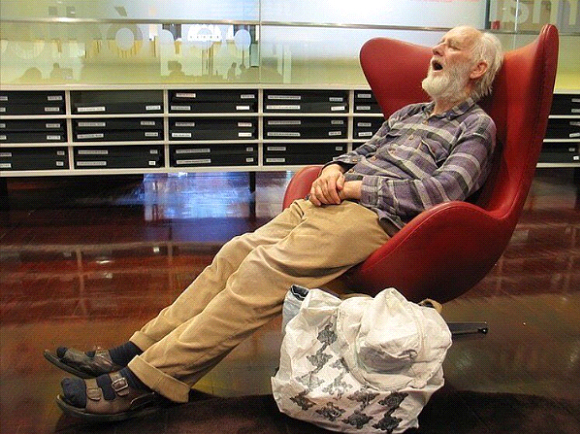 ⦁ Admire the scenery
We're not talking about mountains and rivers. Most likely there will a whole lot of ladies doing the exact thing your girlfriend is doing. So take this opportunity to admire the Lords greatest creation- women. Make sure you're being sly though, you wouldn't want your GF and some other girls' BF beating you up together! Make sure you are not caught, and when hidden, we can have all the fun in the world.
⦁ Make scary faces at children
See all those little demons running around? Well, look them dead in the eye, and pull the wackiest face you can muster up! Either they'll run away screaming or join in with the game, in which case, it's a good 10 minutes of entertainment.
⦁ Think about food
Close your eyes; now imagine that delicious steak you'll be ravishing soon enough. Hmmm, doesn't time just fly when you're in food fantasyland?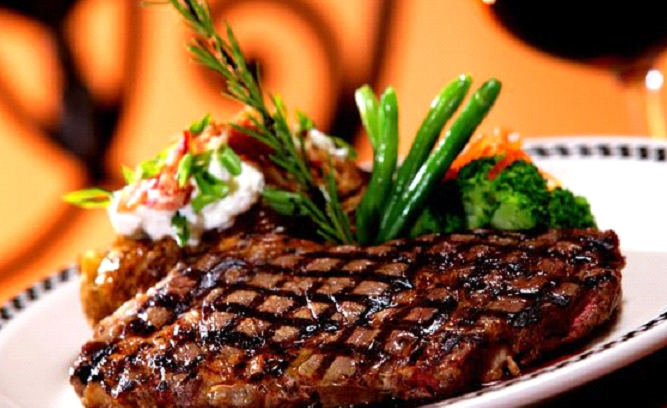 ⦁ Tell your girlfriend she looks beautiful!
This is a no brainer. You're only form and function at this whole shebang is to tell your significant other how absolutely stunning she looks in that leopard print dress! (wink-wink) Don't forget to insist upon buying her some new lingerie!
This whole ordeal is usually over in a few hours, although it feels like a lifetime. So men, hold your ground! We've got to stay strong for our lovely dames, and it sure does score you some brownie points when you get home!
Follow us on Facebook, Twitter and Instagram for more updates. Don't forget to like and share. Do tell us your views in the comment box below.
22 August 2016
Zainab Wani