Animals print have been in trend and out of trend for a long long time now, in fact, it is one of those trends that get out of fashion and then comes back again, after every 4-5 years. And, while it's either a leopard or Cheetah print, this time snakeskin print trend is getting huge.
It can be spotted everywhere and on every imaginable clothing and accessory piece. Some are bold enough to sport a complete dress or a complete look decked up in this snakeskin print trend, while others are slowly and steadily making their transition to the game.
There are tons of bags, shoes, accessories and even clothing items that have tried to incorporate the trend in their category and experiment with it, without being too much in your face. These small and sneaky transitions into the trend will eventually get you ready for the big deal when you'll be able to rock an entire body con dress or look with snakeskin print trend over it.
As for now, here are some subtle ways of sneaking the snakeskin print trend into your style without making a huge overnight shift in your style. Check them out and get ready to be on trend this summer.
1. Bag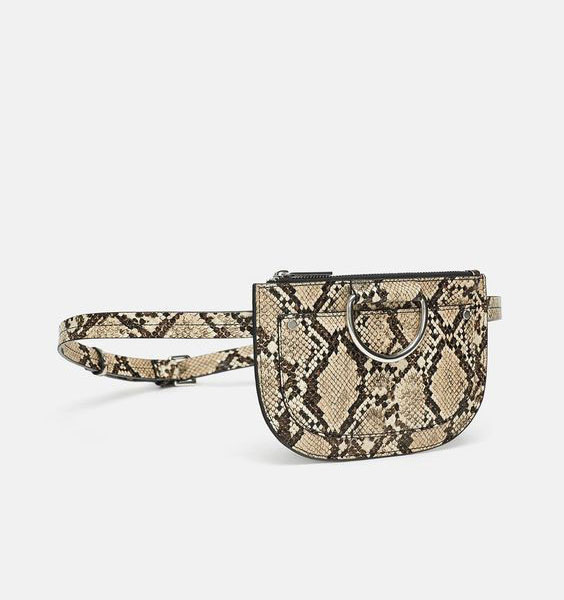 Bags are an essential item for almost everyone out there, be it a duffel or a crossbody or a tote or one of those chic handbags in which one can carry their entire life around. Bottom line, we all need backpacks and bags, be it a woman or a man. So, you can really inculcate the snakeskin print trend in this sphere of your style. There are tons of bags available online and in the market, carrying the specific print and they look absolutely amazing. You can pair them with any solid colour and they look stunning.
2. Belt
This could possibly be one of the sneakiest ways to incorporate the trend in your life since a major chunk of us just wears belts to keep our jeans on their designated place. You can get the one which has a small snakeskin print design or something which is entirely about this snakeskin print fashion.
3. Card Wallet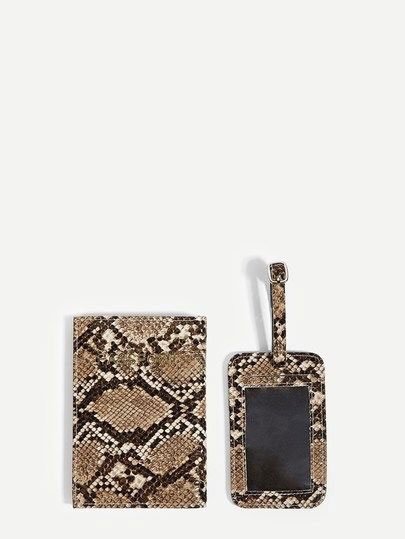 Wallets are overrated now, the world is moving on to the card wallets era which is super slim and keeps you limited with extra space for junk. They're a necessity and something that you need by your side at all the time, plus, they are really small and easy to carry around which is why they are one of the perfect snakeskin print accessories.
4. Shoes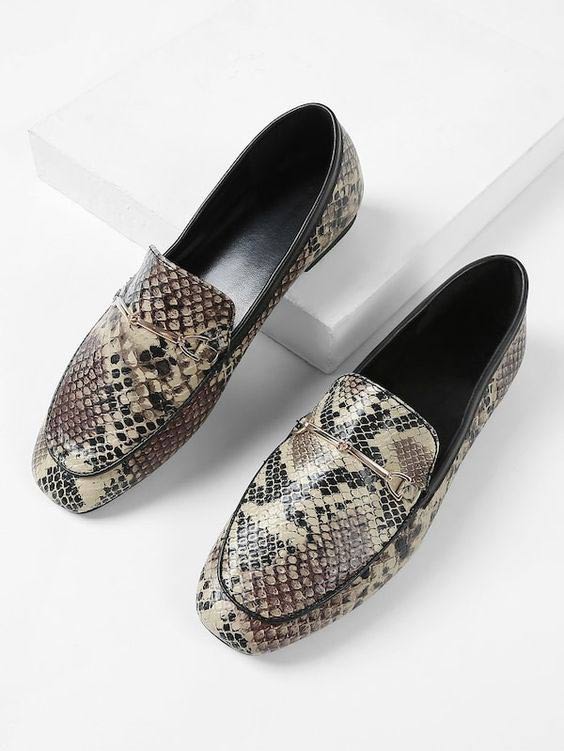 You can find all kinds of shoes in the snakeskin print design in the market. From flats to heels, from bellies to books, the trend has reached everywhere and the majority of people are sporting it very casually and in very interesting ways. So, you can also look for some solid options in this category for subtly entering the game of this newest fashion trends.
5. Skirt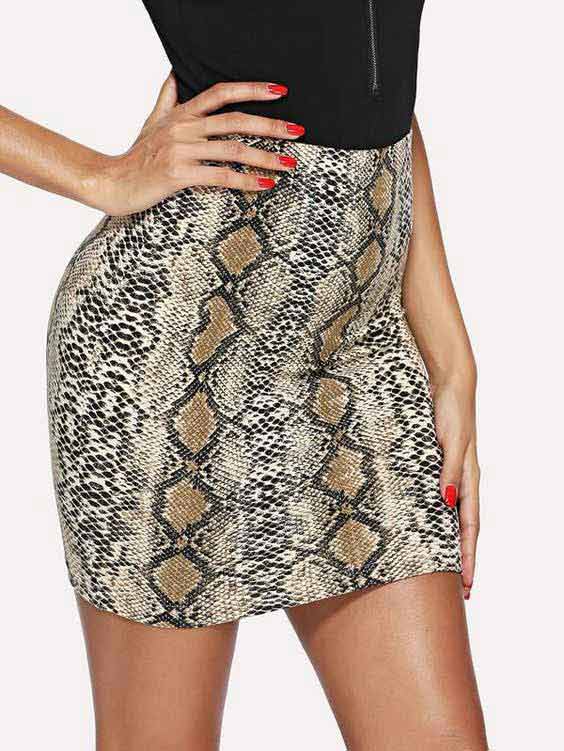 Skirts are literally one of the best things to wear in the summertime. They are comfortable, flowy and really light, plus, they look with everything and for every occasion. So, you can easily get into the trend with a snakeskin print skirt which not only looks great but also looks very hot. You can go for any kind of skirt in this print, though minis and bodycon ones work the best.
6. Scrunchie
90s ultimate fashion trend – Scrunchie – is back in the market and people are now sporting it less as hairbands and more as wristbands to make a statement with their looks. This is exactly where a snakeskin print accessory comes handy as an ode to the trend. You can get one for yourself and then wear it with anything and everything that you have.
7. Phone Cover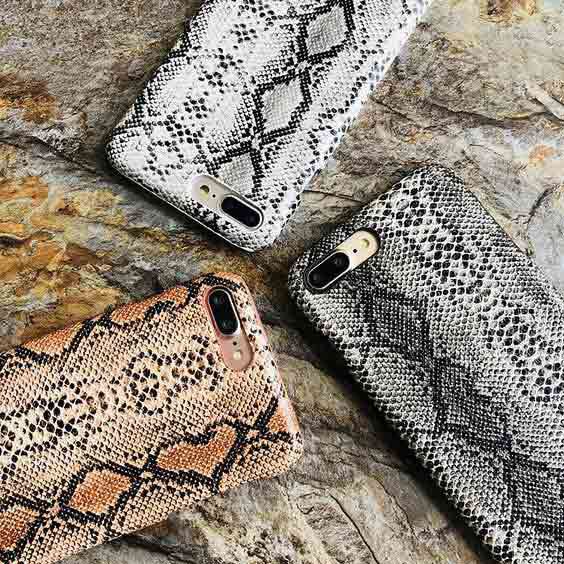 Phone covers have an altogether different market for themselves. Gone are the days when people would use them for their phone protection, now, it is all about using the cover as an extended version of yourself to the world. Some like it simple, so glam and quirk up with it, while some like to go all fancy with their phone covers and then there are some who like to involve the trend into the cover matter. If you're someone who belongs to the latter club then this is it, you need to get yourself a snakeskin print fashion phone cover.
These were some of the best and subtle ways of incorporating the snakeskin print trend into your style and keep on with the changing trends. Share with us, which has been your favourite and you would definitely try.