Summer is here and let's just say, it's not saving our grace with its rays and heat. Sweat is inevitable and going out to almost seems like suicide and don't even get us started on the concept of jeans. Like who the hell willingly wants to trade in their comfortable shorts or pajamas for jeans, all to look presentable in public.
You can wear shorts out but let's be real, we live in India and the heat we face is so harsh that there's nothing that can save you from getting sunburned if you wear shorts out. So, that is out.
But there's one kind of bottom wear that you can go for this summer. It not only is comfortable or protects your awesome legs from getting burned in the sun but also look super chic and trendy, it is Culottes. They are super trendy and everyone is wearing them, from the ramp to streets to office meeting, this is one versatile clothing item that everyone should have in their wardrobe. They look good with almost everything, if and when styled right. And, that's the tricky part. Though styling them on paper is not so difficult, a lot of people can't do it which is why we are here with 10 stylish and interesting ways in which you can style culottes this summer.
1. Crop Top and High-Waist Culottes

This is a combo that you can never destroy, no matter what happens. This combo not only makes you look trendy but also adds those extra inches to your height.
2. Boxy tops and long culottes
Somehow, this style looks absolutely amazing and can make one look chic and on-point with their fashion choices, instantly.
3. Super Casual Culottes
Not only dressy can have fun with culottes, even the chilled out and super casual can enjoy culottes while looking amazing.
4. Bright Coloured Culottes Combo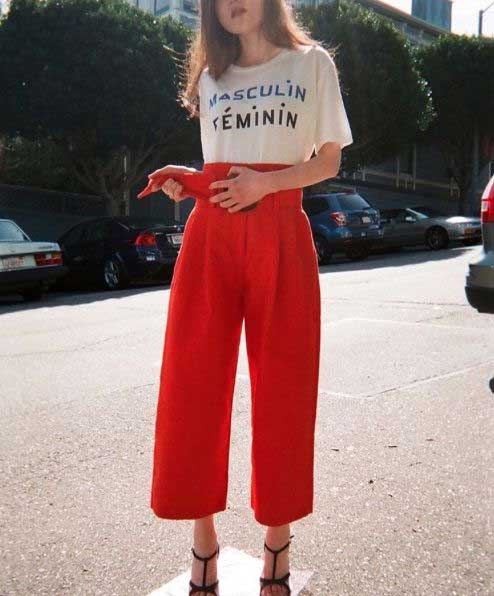 Get a bit spontaneous and adventurous with your fashion choices by ditching the neutrals and going for bright colours.
5. Something traditional
Just because you're wearing culottes doesn't mean you have to limit yourself to western wear. Incorporate it with Indian wear and see the magic happen.
6. Ulta Glam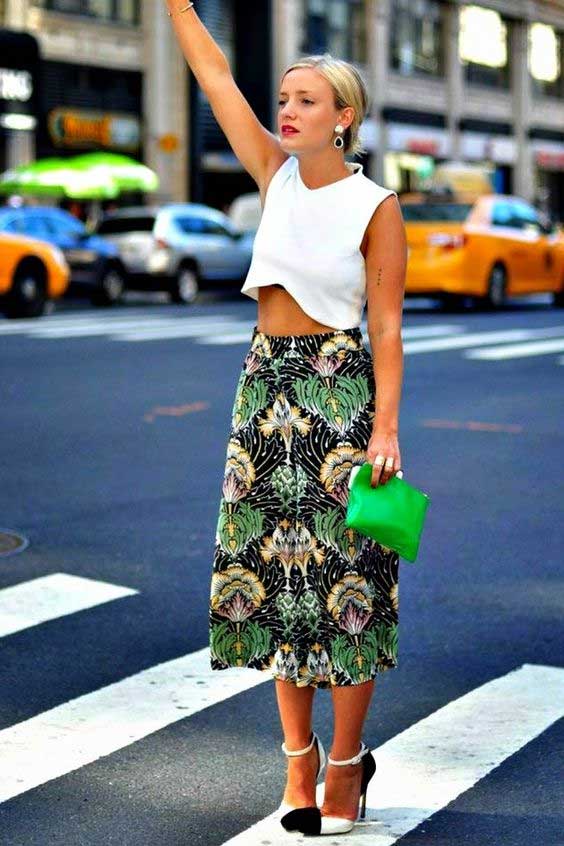 Ultra glam is a thing and it happens when you are able to create a beautiful concoction of all of the above-mentioned tips.
7. Solid Coloured Culottes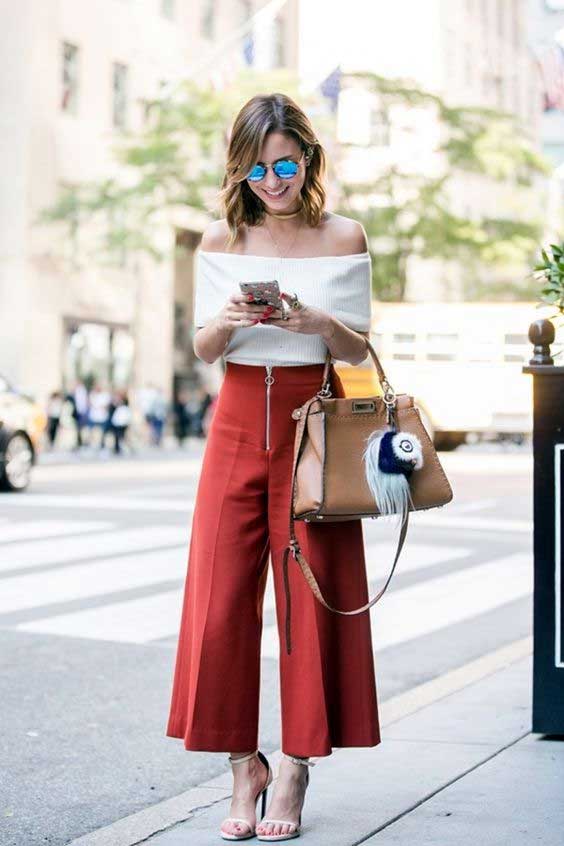 You can go for solid coloured culottes and explore the endless possibilities in terms of wearing them again and again.
8. Patterned Culottes
Or try something different by putting your culottes on the show with unique prints.
9. Co-Ord Culottes Set
Co-ord culottes set is the most effortless way of reaching the top of fashion hierarchy, without wasting a lot of time.
10. Pleated Culottes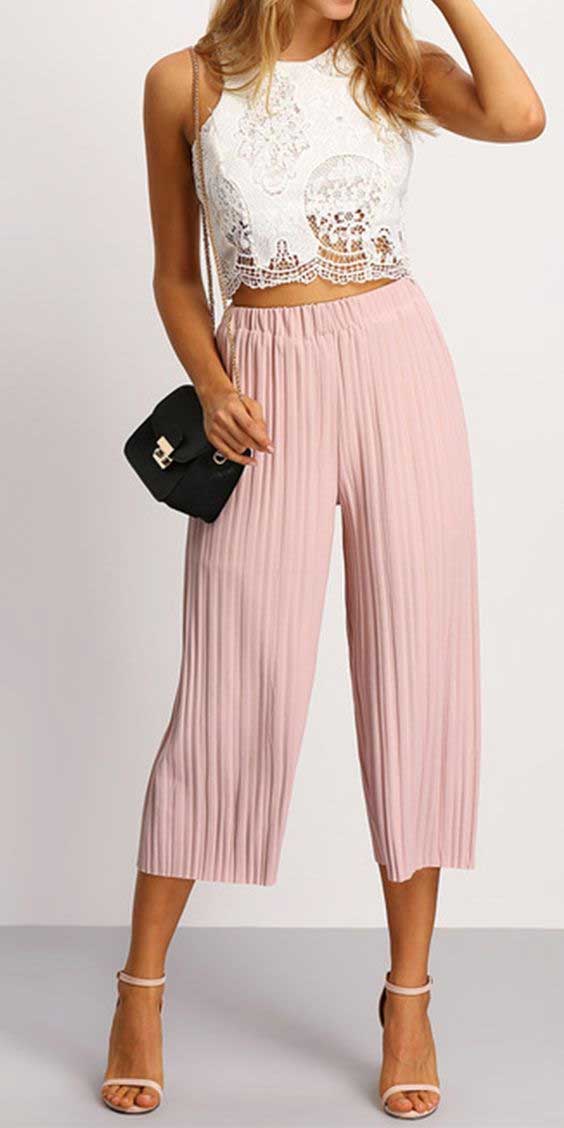 These are other amazing culottes design that one should experiment with and explore the amazingness of this particular fashion style.
Which one was your favourite from the lot that you're soon going to try?
Jyotsna Amla