Who said accessories are only for women? We know there are plenty of jewelleries for women. Starting from earrings to neckpieces, bangles to anklets, head gears to body chains and so on. Whereas men's jewellery is very restricted. It mainly consists of a wedding ring, a classy watch, a quality pen and cufflinks. Cufflinks are awesome! Make your outfit interesting with some spark in it. Small things always make huge differences. Cufflinks are associated with men's semi-final wear. They come in various shapes and size-like oval, square, circular, diamonds, stone studded and many more. Cufflinks should always be worn with shirts with double cuffs. You really do not need cufflinks at work on a day to day basis. Simple button-down shirts with buttoned cuffs are fine. French people call cufflinks as musketeer's cuff.
Shirts and cufflinks go hand in hand. If you are wearing a suit for the evening then cufflinks are the best option for you. However we have seen many guys, cassanovas in the night clubs and young professionals wearing double cufflink shirts with denims.
This is a major fashion disaster. According to Mohit Kukreja a Mumbai based stylist, "Cufflinks are my all time favorite if I am wearing suit for any party. I have them in various colors and shapes. They really look classy. Not every man can carry this look. But cufflinks in all total creates a different kind of impact. If you haven't tried cufflinks, then guys you are really missing out some big fashion statement."
Many believe that you shouldn't wear cufflinks if your age is above 30. Do whatever suits you well. Be comfortable and never be scared in styling up yourself the way you want to. Experiment with the weirdest fashion and make a new style statement always.
The whole market is flooded with various kinds of cufflinks. Choosing the right one is really not easy. Always remember that there are two kind of cufflinks which are available for men- classic and novelty. Most of us get confuse in what kind of cufflink should we actually buy. Cufflinks should always be contrasting with the kind of shirt or tie you are wearing.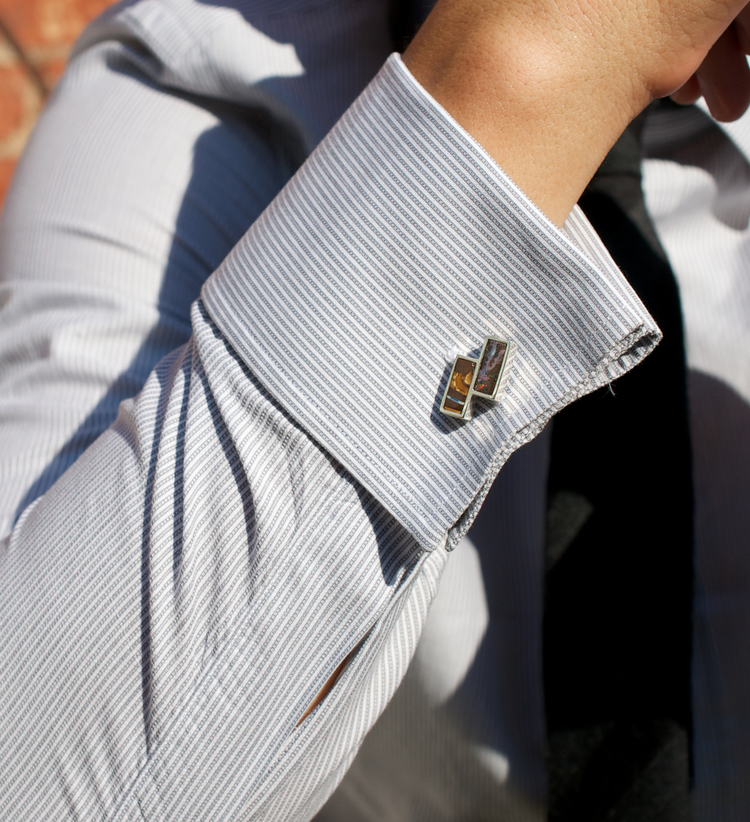 Why would you wear cufflinks? Well, this completely someone's individual choice and interest. It is also believed that women find men wearing cufflinks sexy. So guys what are you waiting for? Get a pair for yourself now.
Follow us on Facebook, Twitter and Instagram for more updates. Don't forget to like and share. Do tell us your views in the comment box below.
12 May 2016
Mouli Roy