Faux fur coats are the IT things in winters for quite some time now and somehow in the last 5 years, they've become socially acceptable too. Prior to these last 5 years, faux fur coats were only limited to the closets of those with a huge bank account or for grannys.
Which meant that no ordinary women can actually sport one without looking out of place and age, at all times. But then things changed, much like fashion changed, and people were like – enough is enough, we can't live like this.
That's when faux fur coats entered the life of an ordinary girl with a 9-5 job who travels in metro and wants to look chic without any remorse on her shoulders. This is definitely one of the best fashion forward changes that we as fashion enthusiasts came across and now, there's no going back.
Every fashion enthusiasts have at least one faux fur coat in their closet and if you don't have one till now, just because you don't know how to style it, then gurllll… it's your lucky day.
We have gathered and assembled some 10 trendy ways in which you can sport a faux fur coat this winters and look all kind of posh, chic or street styled, whatever you like.
1. If you're someone who just can't do posh or chic, try going the street style with being comfortable to the T.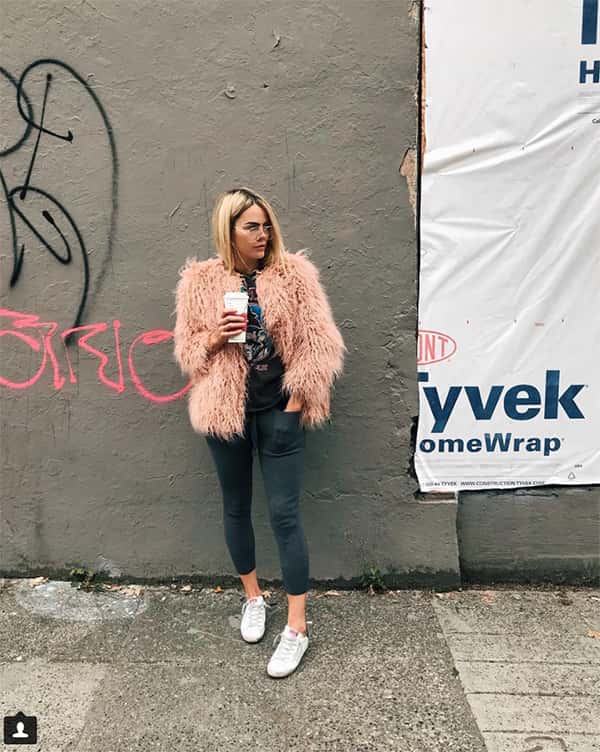 2. You can also take a big leap and go with something this bold.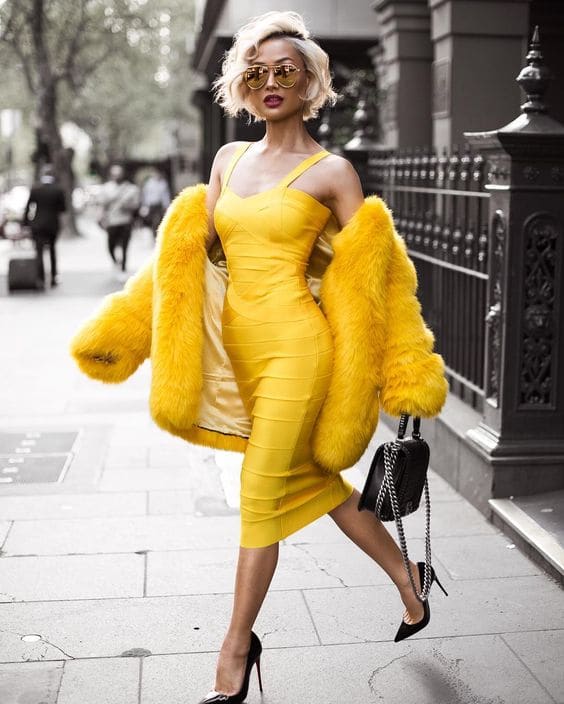 3. Pair your faux fur coat with a similar toned skirt and you'll be the most sorted person in the crowd.
4. Something multicolored to go with almost everything that you own.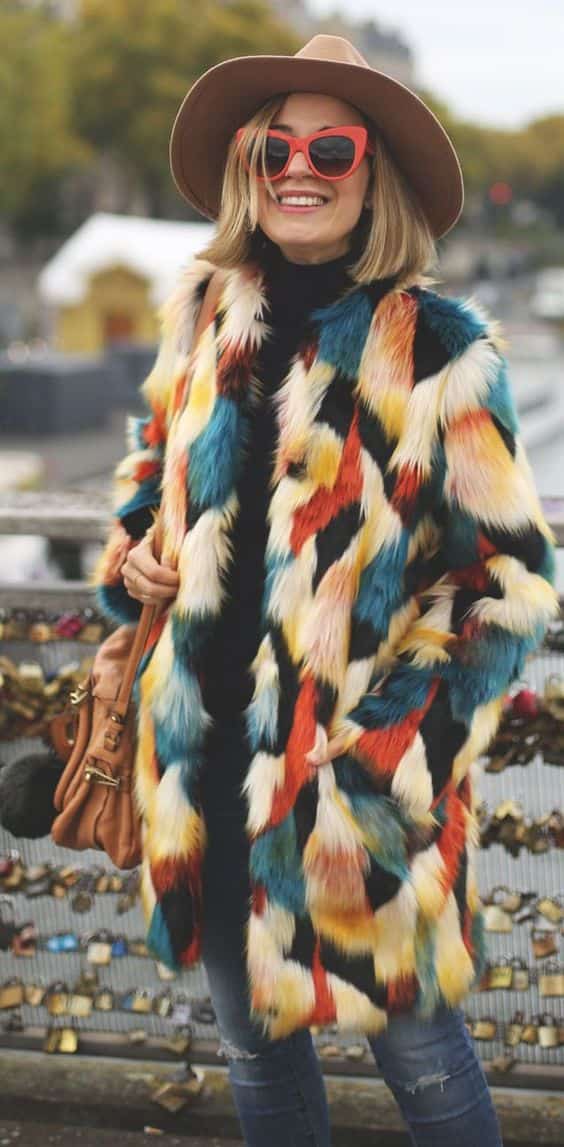 5. For all who don't mind going overboard with their choices.
6. Denim on denim can also go in the faux fur coat department.
7. Try the cape option in this coat and pair it with a bodycon dress.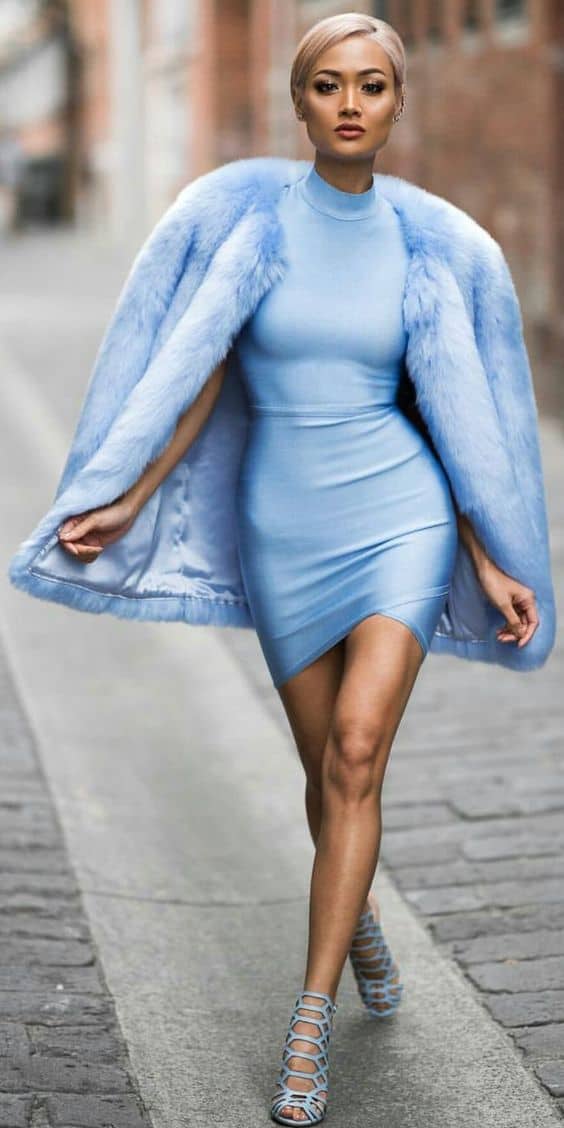 8. A longer shaggy jacket is one of the best options to go for, on days when you don't want to look too glamorous in your outfit.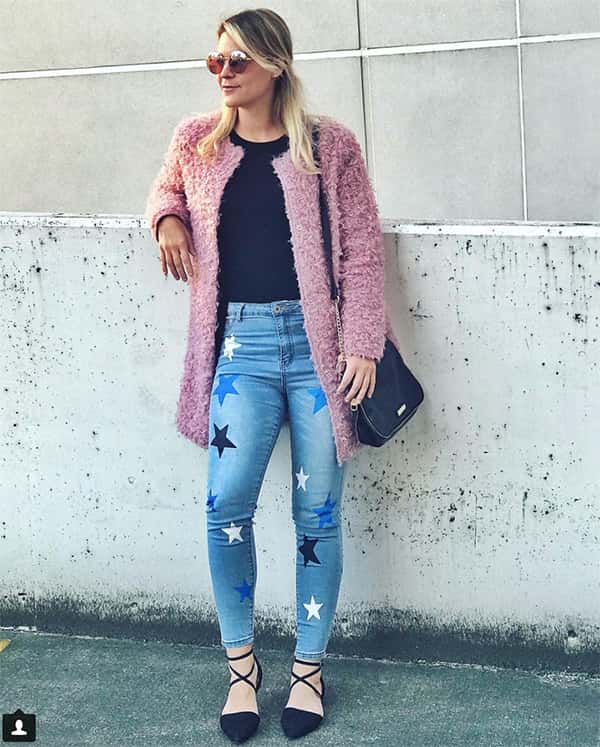 9. Leopard print faux fur coat is what dreams are made of.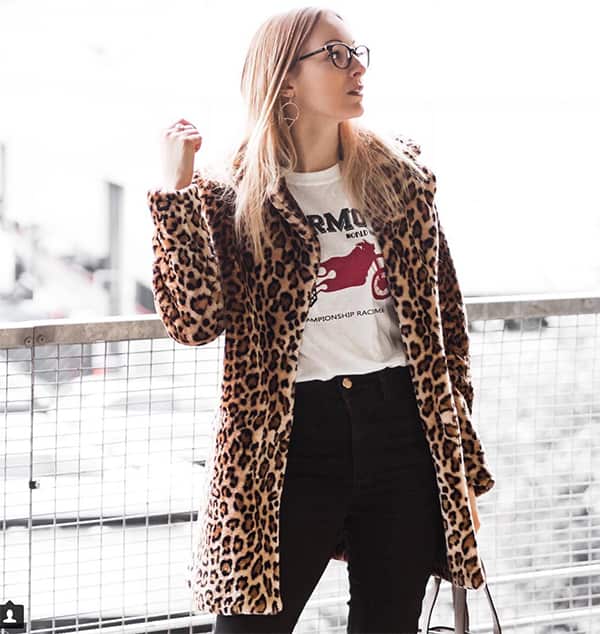 10. A combination like this one is perfect for days when nothing else can beat cold.

So, are you all set to now conquer winters with your faux fur coat look?
image source: Pinterest
Jyotsna Amla