New year and new season often result in one very important thing in the fashion world and it's Fashion Weeks.
All the fashion-forward and big cities in the world put together some of the most fashionable days where top designers showcase their designs for the world to see. Various fashion trends for the year are often first seen on the runway, which slowly and steadily finds its way into an average person's wardrobe, all over the world.
It first starts from the runways then goes to supermodels and celebrities then your Instagram bloggers and models and finally fast-fashion clothing brands put them in their racks for the customers. All of this often happens in mere weeks and spreads like a wildfire in no time.
While we're transitioning from chill winters to much more pleasant spring, it's the best time to deck your wardrobe for the coming season with some fashion-forward clothing. In short, bring those fashion trends from the runway right to your wardrobe. You can either buy them or source for them in some local (yet trendy) market around you or even go ahead and design them yourself while unleashing the creative genius in you.
For making the entire task easy for you, we've accumulated all the big fashion trends from the runway for you. Check them out here:
1. Checks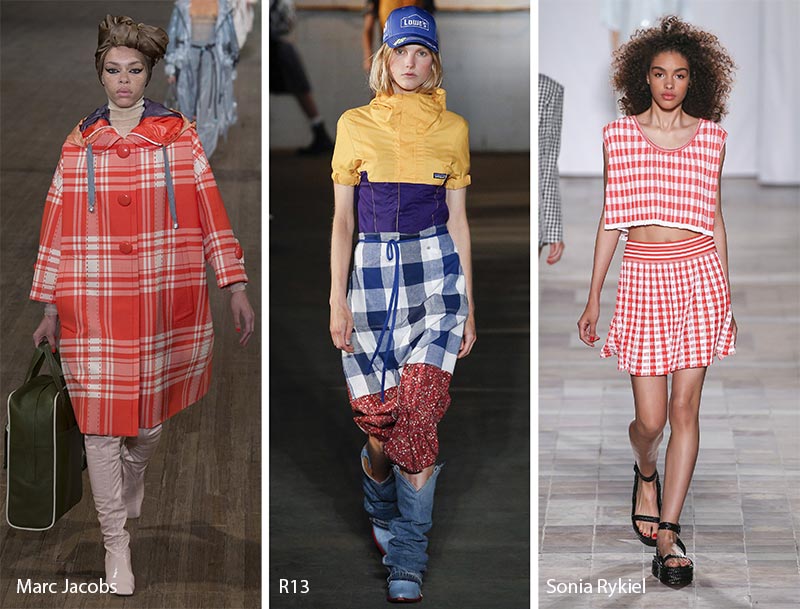 Checks were never really out of fashion, however, this time they were more than pretty evident on the runways. Heritage checks were all over the runway, especially on the designs of big designers. Like Balenciaga went ahead with an oversized coat in this print, while Victoria Beckham adds it to much more feminine styles. Burberry decided to reignite its classic print, while others decided to go with much more bright twists on them.
Donatella Versace infact went all clueless on her designs and offered some nostalgia on the runway.
2. Gelato Colours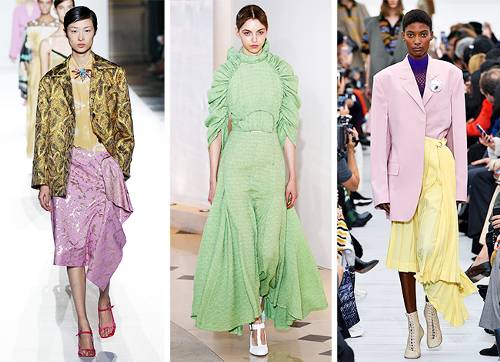 Pastels are playing it big this season and there's nothing that one can hate about it. Pastels, more like Gelato colours are so much fun to play and style with. They offer a much more comfortable and an easy access to them, along with being something that can look good in almost every and any kind of design.
Hermès was peculiar about all out with lemon sorbet, while Victoria Beckham decided to go head-to-toe with Parma Violet hues. Adding to the equation were various other designers who literally played with these pastel colours in different and unpredictable designs, like oversized coats and ruffled dresses.
3. The 80s Glamour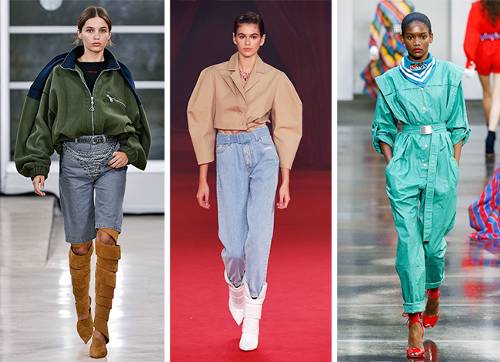 Love it or hate it, but the fashion from the 80s is coming back and you can do nothing about it, except for being a part of it. Designers are going all out with their fashion choices from the past (which is also known as the time when some serious crimes against fashion were committed by celebrities and people on the runways). However, as they say, history repeats itself and it indeed is repeating itself with bright colours and boxy blouses (thank god leg warmers aren't coming back). Puff sleeved jackets, slouchy boots, and boxy blouses, all were seen in various segments by designers like Givenchy, Saint Laurent and others.
4. Mr. Brightside
Throw out your neutral and invest in something bright as the sun outside your window, after all, it's the season of brights and 80s. It's one of the perfect fashion trends from the runway for all the brave souls who desire to do something out-of-the-box everytime they dress up.
Bright colours were already huge last season, however, this time it's the primary shades that are making the news. From tomato red to cobalt blue and emerald green, designers can't stop playing with these colours.
So, which one of these trends are you excited for the most? The pastels or the brights, that will be the question on everyone's mind this season.
Jyotsna Amla