Do people call you overweight when you are fine to carry yourself the way you are? You must have tried everything that could be done for losing those extra kilos and it seemed like ages you have not been free to eat what you love eating. The moment it is about how to look slim, 'Poor Me' is all you could express to yourself.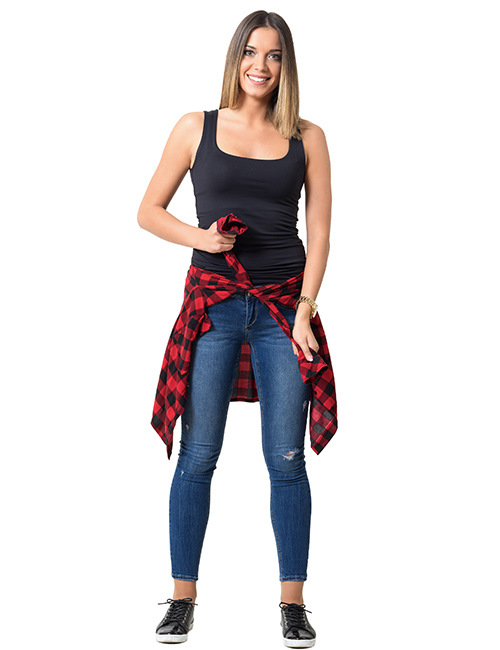 Enough of self-pity! Take a long breath. Allow yourself to relax. It's time to dump those oversized outfits into the trunk and present yourself in those trendy styles which reveal your attractions and conceal your drawbacks. Here are those stunning and the best fashion tips to make you walk like a diva.
Walk confidently with Indian kurtas.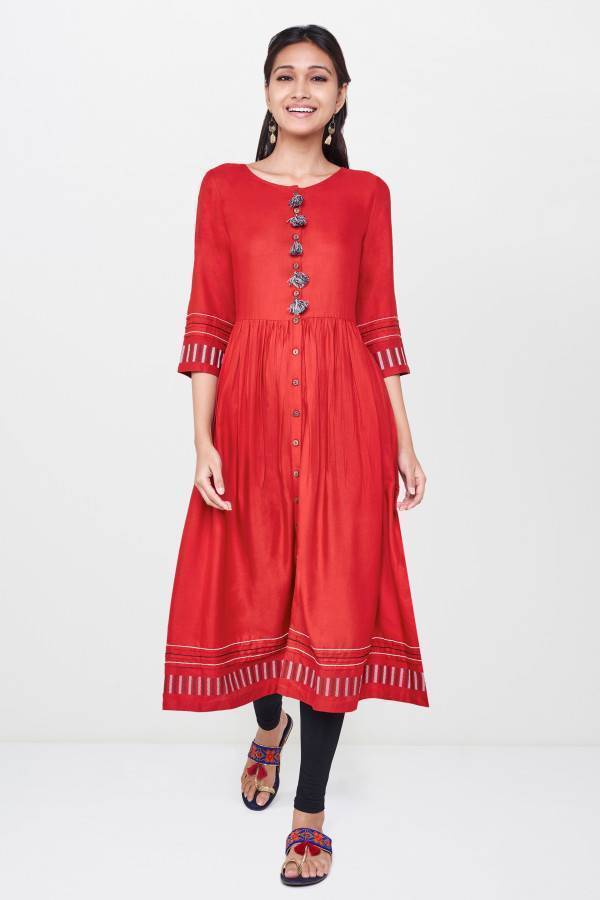 Kurtas are in style and they cover you elegantly. While choosing your outfit, make sure that the kurtas are neither tight fitted nor too loose on your body. Slightly loose fitting kurtas will look you in your best shape. Fabric plays an equally important role. Clingy fabrics reveal your flab and hence it's best to avoid them. Cotton seems to be amongst the best choices.
Slim-fit bottoms for the slimmer waist.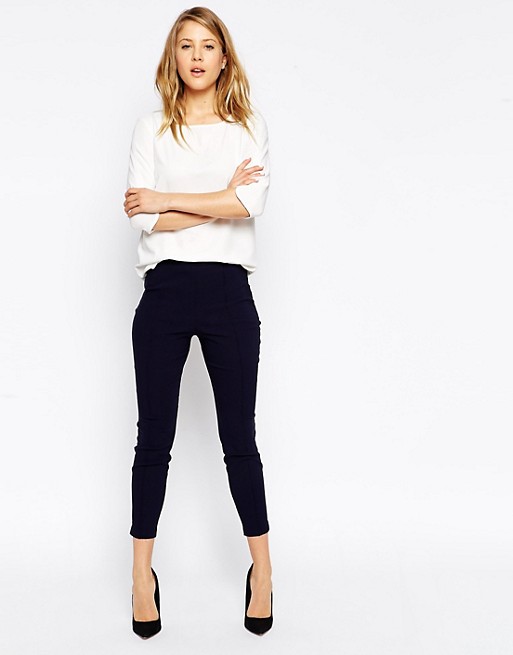 Loose bottoms make your butts appear broader. Pick some narrow salwars to look an inch or two less than your existing waist size. Cigarette pants are also great alternatives. If wearing palazzos and culottes, they should not be too broad at the bottom. Churidars can also be good alternative but do not with clingy material or stretchable fabric like lycra.
Drape yourself in a Saree.
Saree is an all-time favorite when it comes to presenting yourself with grace and glamour together. In present busy schedule, a saree appears to be slightly cumbersome. But its elegance cannot be replaced by any other dress.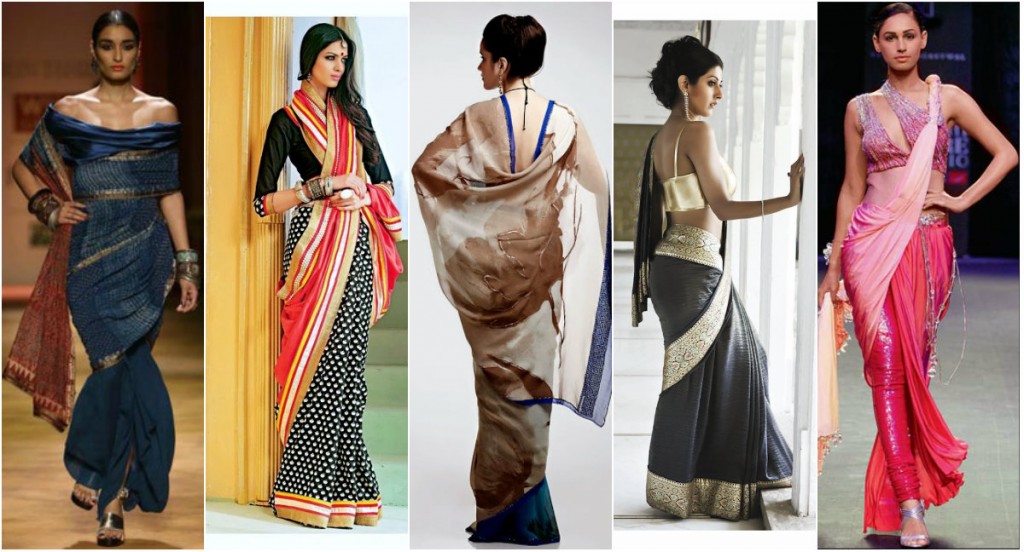 As the saree wraps around your body, lightweight fabrics can contribute big time in creating an illusion of a slimmer physique. Chiffon, crepe and georgette can make appealing choices in terms of fabric that goes with your body shape. The stiffer ones like silk, cotton, organdy, organza etc. make you look heavier as they do not adjust to your body shape.
A little smartness while tucking pleats can hide that extra flab around your waist and tummy. Do not tuck too many pleats around your navel. Instead, when you spread these pleats along the front waist area, it adds to your slim looks.  Also, the whole fabric is not ballooned at one place.
Play with colors.
Colors give that special effect to any dress. If you pick a single color to dress from head to toe, it gives the effect of a taller you. This makes your look leaner. On the contrary, adding several colors to your dress may make you look heavier and shorter than the actual. Another way to create style statement is by matching colors within the same family.
A dash of darker shades.
Highlighted panels in darker shades can give miraculous effect to your looks. Choose dark and solid colors so that they help you in hiding the problem areas by creating the illusion of being slim.
Shapewear for that lift.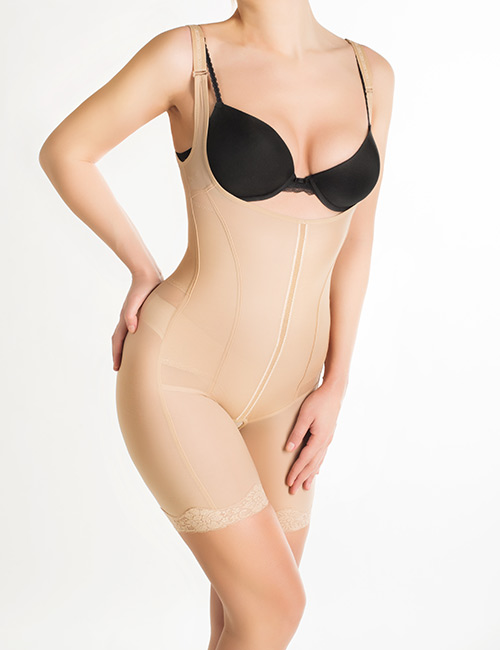 Spandex bodysuits and shapers do a fantastic job in bringing that extra firmness for the belly fat. There are specific wears like camisoles, waist shaper etc. which takes care of the bulges whilst lifting the breasts.
Accessorize and wear stilettos.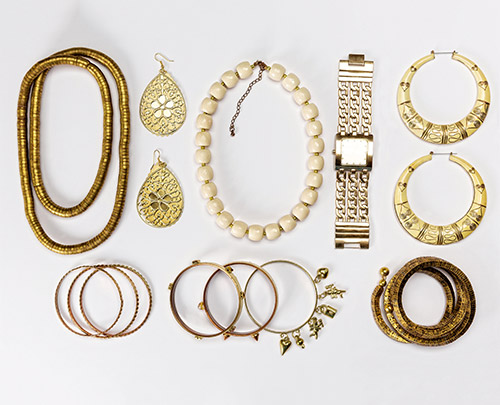 Accessories like bracelet watches, statement earrings instead of heavy neckpieces, and sleek bangles etc. help in maintaining a slim look.  Lastly, the best fashion tip is to step into your favorite heels with pointed toe to add to your length.
Let's use this magic wand of how to look slim and attractive right away.