"Fashion is what you buy; Style is what you do with it". Yeah, it's much more mysterious to be trendy with the changing fashion styles. It is challenging for men to avoid fashion mistakes while dressing for some special occasion. But, to do so you would need a complete know how about the fashion and the common mistakes that you might be making.
Here you go you with the fashion tips which will keep you away from the common fashion mistakes that men usually make.
Wearing boot cut pants.
You might have heard that your skinnier legs look ugly. So, you should wear boot cut pants to make your legs look wider. Yuck! These fashion mistakes will make you look sloppier. Straight neat pants with no pleats at the front waist look decent for all occasions.
Baggy Jeans.
Baggy jeans are perfect to add to your hefty body. A good fit of jeans is what makes you look your best. So don't get the illusion that you can hide the flab behind that baggy look.
T-s Too Tight.
Are you wearing your brother's T-Shirt by mistake? That's another fashion mistakes to avoid men. This can be the case if you force yourself to fit into a t-shirt after putting on few kilos. But such excessively tight moob-revealing tops look unattractive. Instead buy a pair of new shirts which do not strain at your chest and belly.
Wearing a Sports Jersey.
It is unacceptable of you to wear sports jersey on suit pants for a dinner. It's the same even if everyone knows that you are going out for a game after this. Instead you can carry the jersey with you and slip into it when you are leaving.
Excessively styled Hair.
You may not be aware but a girl will not admire you for imitating someone else's style completely. Hairs and hairstyle are part of your personality. Don't try to enact one of those ad celebrities from men's grooming range. One of the best fashion tips for your hair is to keep them styled according to your personality and work.
The Footwear & Accessories.
Square-toed shoes are still invading to the shelves of departmental stores. This does not mean that you have to wear them to look clunky and out dated. They are distracting and unflattering to one's personality. Classic wing tip is still the most popular style.
And when it comes to socks, do not wear white sports socks unless you are out for sweat. And for the belts, unless it's a suit for that special occasion, don't you worry about this extreme of matching. For anything lower than that, a matching is not really needing.
Black is beautiful.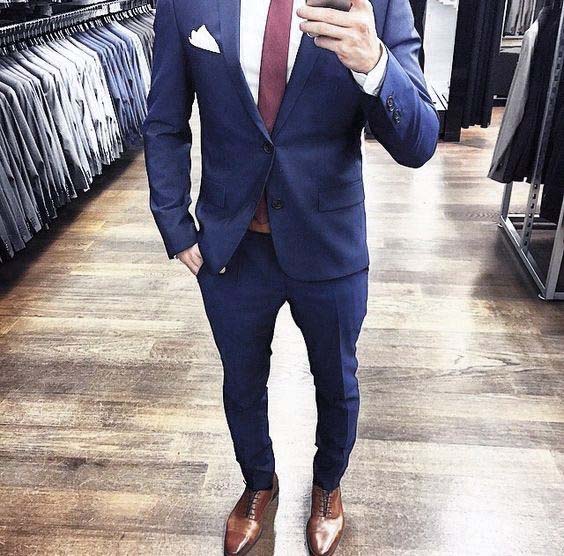 If you also thought the same, remember to buy your first business suits differently. Navy or charcoal is the most versatile color of business suit if you starting to build your wardrobe. And the same holds true for shoes. A nice medium brown color pair of shoes is an all-time good instead of black.
Remember, "Trendy is the last stage before Tacky". Enjoy your social charisma by avoiding these fashion faux pas.