Movies these days might be mirroring the most IT thing on the Internet and pop culture, however, there was a time when movies were considered to be the birthplace of all major trends in the world.
There have been movies that brought some of the most trendy and fashion-forward outfit choices to the world, all through their leading ladies. And, we've accumulated just those.
Here 6 movies that were not just ahead of their time because of their story and script, but also because of the way their leading ladies dressed. While the entire phenomenon might appear to be something that is a decade or two older, it's not. In fact, more trends were born through the medium of movies in the early 60s to 80s, then today.
A large part of this might be because earlier, movies were the only source of visual entertainment available and the people in them were considered to be the most amazing creatures in the world. Actors and actresses were literally worshipped for their mere existence and everything that they said or did instantly was followed by millions of people in the country.
All of this makes more sense when you look at the fashion trends these actresses (their stylists) gave to the world. Check out the movies and their trend over here:
1. Mughal-E-Azam: Anarkali Suits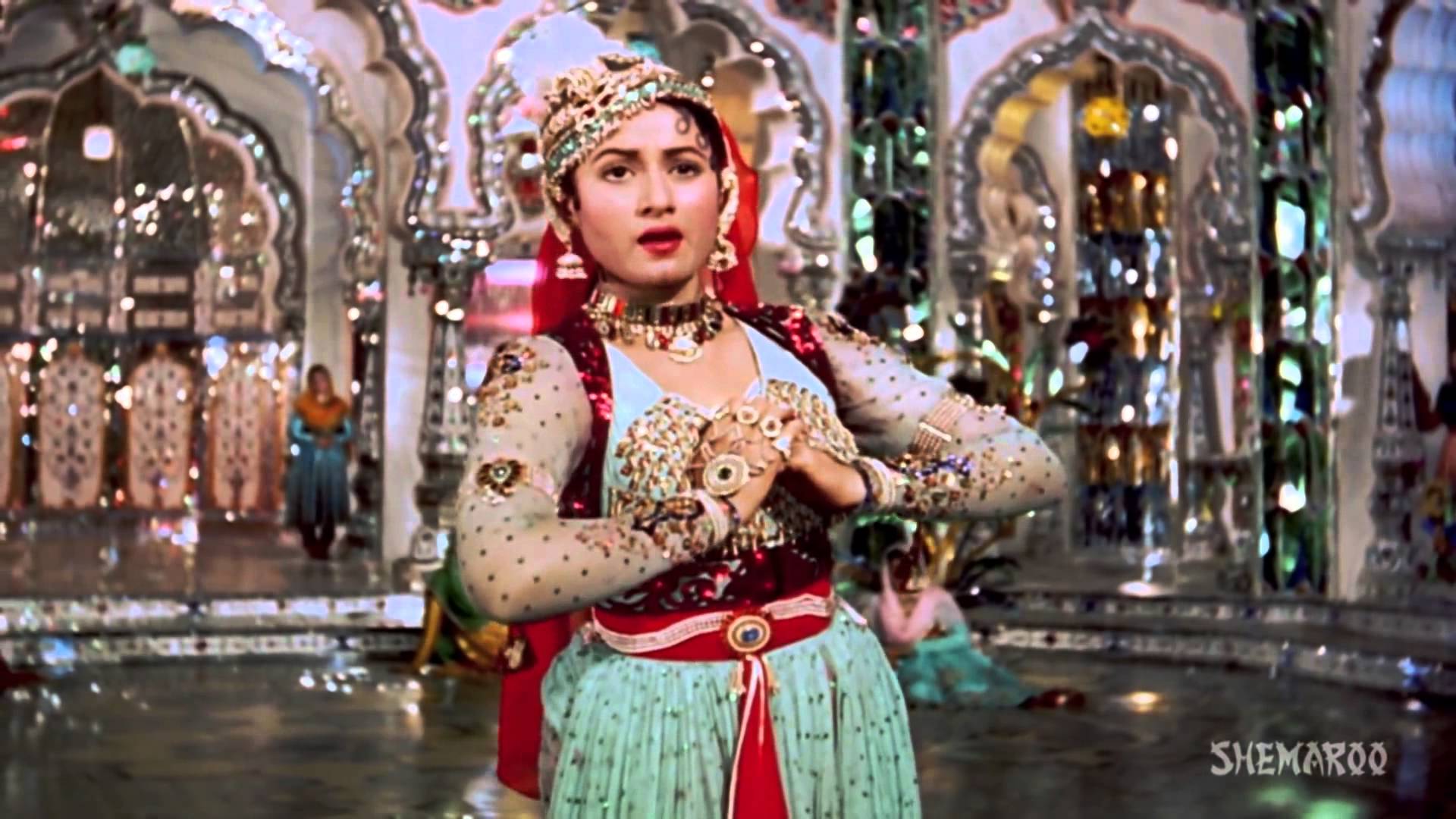 There are many things that K Asif's Mughal-E-Azam gave to the movie industry and the world for many more years to come, and one of those were the Anarkali suits. Need to understand the gravity of this trend? To date, these pattern of suits are known as Anarkali suits, because Anarkali (Madhubala) in the movie used to wear them.
2. Hare Rama Hare Krishna: Hippie Vibes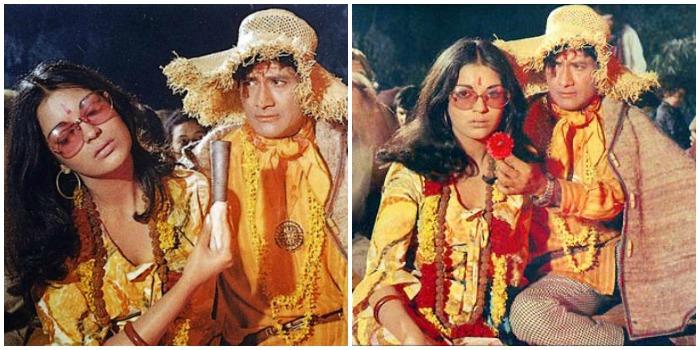 Presently, hippie as a term might be more significant to thousands of Israelis and other firangis visiting the hills in India for moksha, nirvana and everything else. However, hippies never just included firangs, it included many people and some of them were even our parents/grandparents. Hare Rama Hare Krishna brought the coolness of a hippie girl all thanks to Zeenat Aman's tinted glasses, bell bottoms and hoop earrings. Even those who knew nothing about hippie culture were sporting these trends on day to day basis. Funny how everything is back in trend again.
3. Bobby: Polka Dotted Front-knot shirts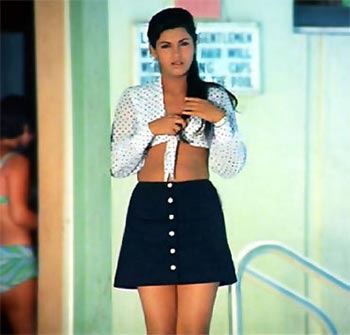 Bobby was considered to be a love story for the young blood and it became instantly famous among the masses because of its songs and story and actors. Another thing that went big from the movie was Dimple Kapadia's now iconic front-tying, midriff-baring top with polka dots look for one scene.
4. Chandni: Chiffon Sarees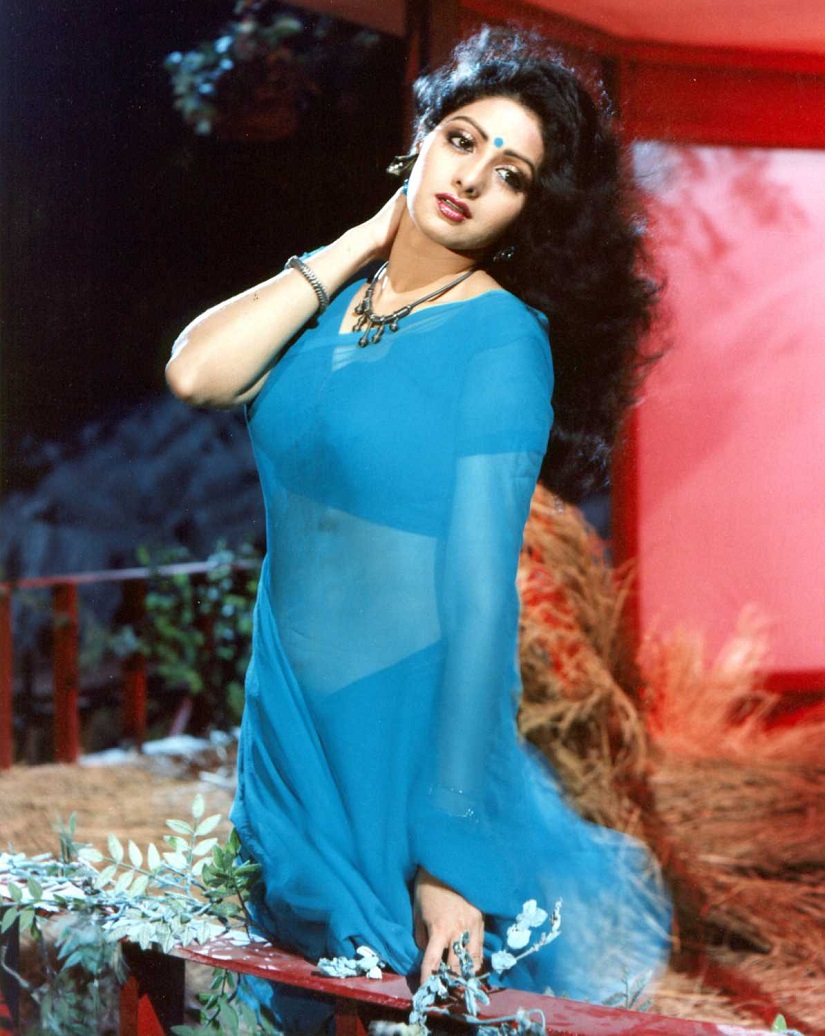 Late Sridevi can be considered one of the earliest female superstars in Hindi movie industry which is why anything and everything that she wore in her movies instantly became a huge success among the masses. The same could be seen in the success of vibrant chiffon sarees that Sridevi, very beautifully, sported in movies like Chandni and Mr. India.
5. Dil To Pagal Hai: Athleisure
Long before Gigi Hadid and Kendall Jenner were wearing their gym clothes out in public and making athleisure the next big thing in fashion. It was Nisha (Karishma Kapoor) in Dil To Pagal Hai who didn't shy away from wearing her dance-only outfits to everywhere. And we literally mean everywhere.
6. Jab We Met: T-shirt with Patiala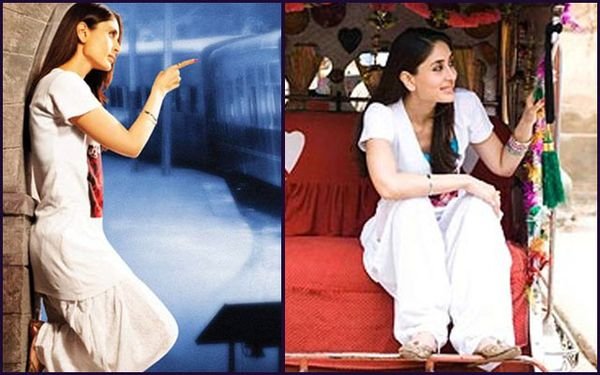 Who could forget 2007 when Mauja Hi Mauja was played in every party and everyone was reciting the entire Geet monologue by heart, because "main apni favourite hoon". It was also the year when women decided to burn their shorts and pajamas and started wearing their mother's Patiala with a t-shirt. Everyone tried their best to make the combo work, as well as Geet, did in the movie, eventually, we all gave up on the idea, at least in public. However, even now, we are not scared of wearing this combo at home, aren't we girls?
Fashion always equates to movies and vice-versa, but it has been quite some time since we got one of those big fashion revelations from the recently released movies, and we're dying to get one.
Jyotsna Amla