Everyone has a different definition of style. To some, it's about sporting a luxurious or trendy look. To most others, it's about comfort. Many define style as being elegant and most understand it as something that is simple and uncomplicated. 'Be You' is what they commonly say. So how can things be any trivial when it comes to sporting the right look for travel? Surely, there's got to be some gravitas to the best outfits for airport travel as well, isn't it?
Having said that, there's no stopping the celeb influence when it comes to dressing 'appropriately' for travel. And especially when it comes to being dressed for airport travel, one finds no dearth of what's trending out there; who's wearing what in terms of style and glamour. Actresses are clicked constantly in the 'right gear' for the travel look. Then whether those outfits are discussion-worthy, or shareable on social media is another thing altogether.
Let's try and visit some of the best outfits for airport travel for this current year:
1. Ashley Graham styles leggings and sneakers differently
Among the world's hottest and curvy divas, Ashley Graham proves one can pull off one hell of a style statement by seeming a little dynamic despite wearing a mono-colored outfit.
2. Kendall Jenner's got bright colors flying
Sport shoes or sneakers can never go out of fashion, can they? Well, when a member of the famous Kardashian family wears them, then definitely not, isn't it?
To be frank, this might be a bit over the top as an outfit color but surely seems one of the best outfits for airport travel given the comfy, 'loungy' feel the outfit gives.
3. Priyanka Chopra- chic as ever in a utility jumpsuit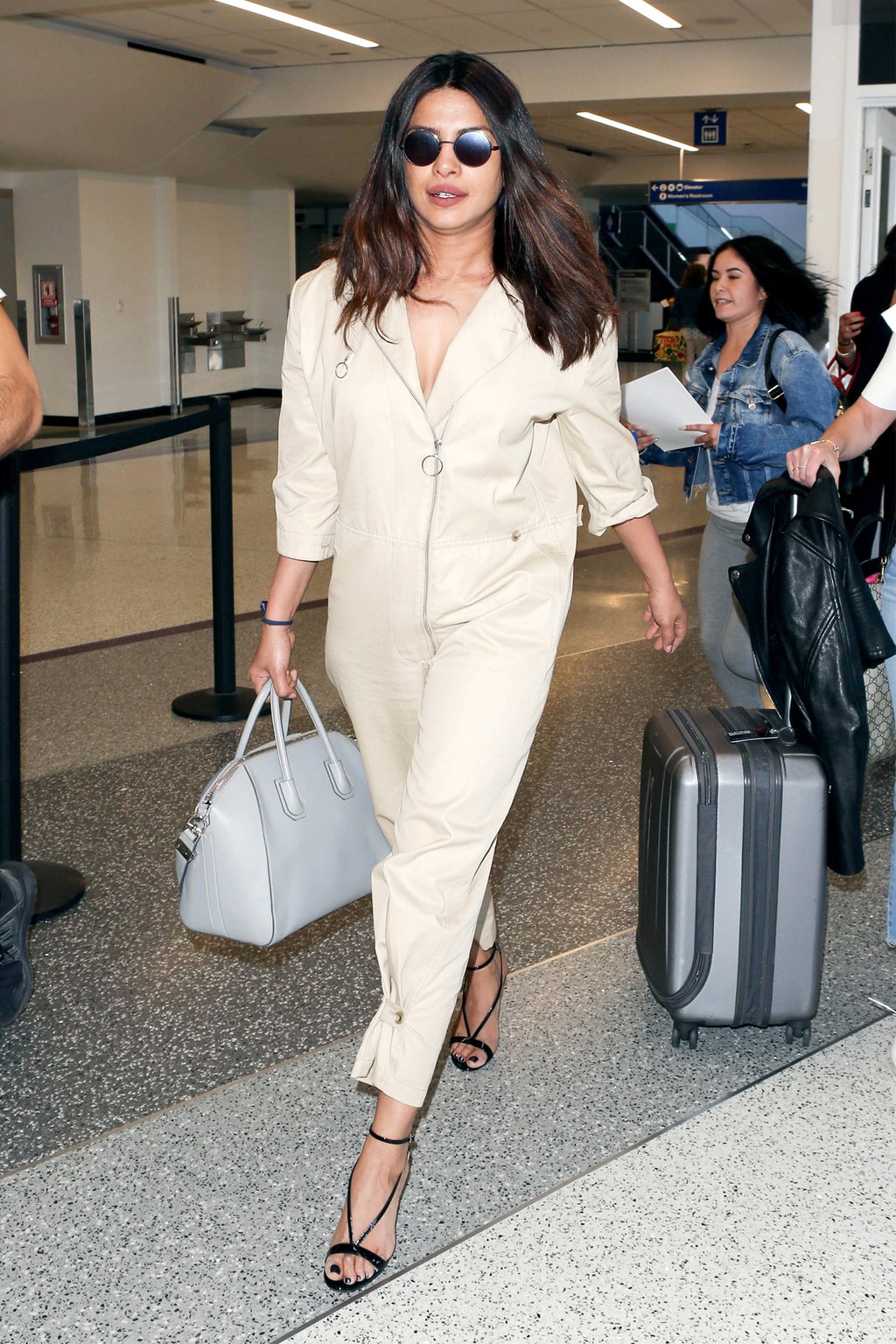 To be fair, Priyanka Chopra nailed it here! In what appears a mere simple jumpsuit, PC, as she's called, shows us the way to combine elegance with simplicity. Airports are, at the end of the day, about being dressed as comfortably as one possibly can. And here, Priyanka showed us how one can dress in that manner despite not cutting down on style. The glasses rock the overall look- don't they?
4. Katrina Kaif goes all- denim in among the best outfits for airport travel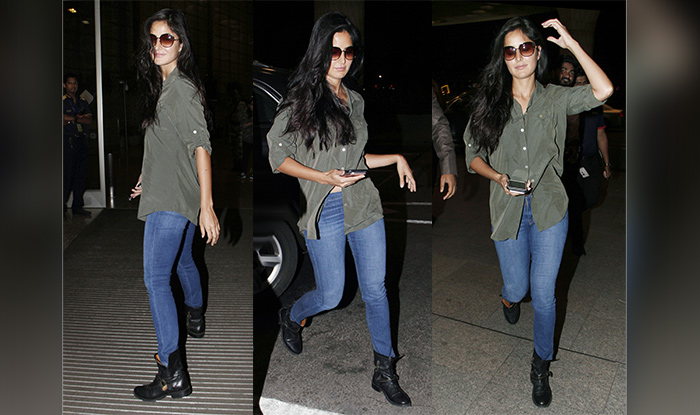 Katrina Kaif is among the few celebs from around the globe who can carry nearly any costume.
In what appears as a sensible albeit stylish airport outfit, tagging nice boots with denim seems cool and comfortable.
Why can't things be simple yet glamorous such as how Katrina shows us here?
5. Sonam Kapoor's style code for best outfits for airport travel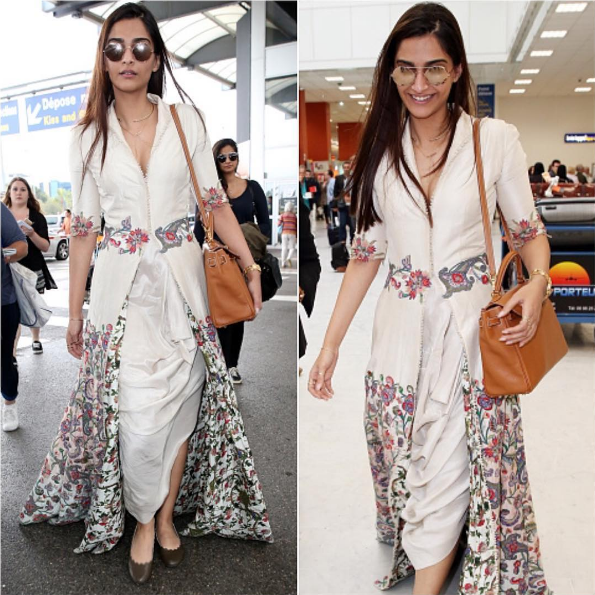 In what appears to be a simple and sensible dressing choice, Sonam Kapoor's breezy airport outfit can be a major inspiration for travelers worldwide.
Usually, Sonam Kapoor is considered a fashionista of sorts, but this outfit in particular highlights why comfy dresses are in and actually, serve the purpose well.