India is as much the land of Bollywood or Cricket as it is the land of diverse culture. And there could be nothing more unifying across the country than to be wearing costumes that highlight and reflect the culture of India.
The custom of any country can be understood through the costumes one finds there. We regard the semi-casual outfits that men and women wear in France. The long skirts worn by the beautiful Oriental women are a sight to behold. In Germany, men and women, especially if you travel along the time of the famous 'Oktoberfest' can be found in traditional German outfits. The men are in long-sleeve shirts and shorts while the women are decked beautifully in a traditional-meets-conservative blend of Deutschland skirts.
But that said, when it comes to India, there could be few other outfits that are as beautiful as they are trendy (at the same time) than the designer Kurtis. So a natural question arrives.
Vivacious designs, patterns and, a gleam of different colours; there could be few outfits that are as charming as the designer Kurtis.
Where can one buy the best designer Kurtis in Delhi? Ladies, keep your shopping bags and cards ready. You're up for a nice, memorable outing in the market today.
Sethi Textiles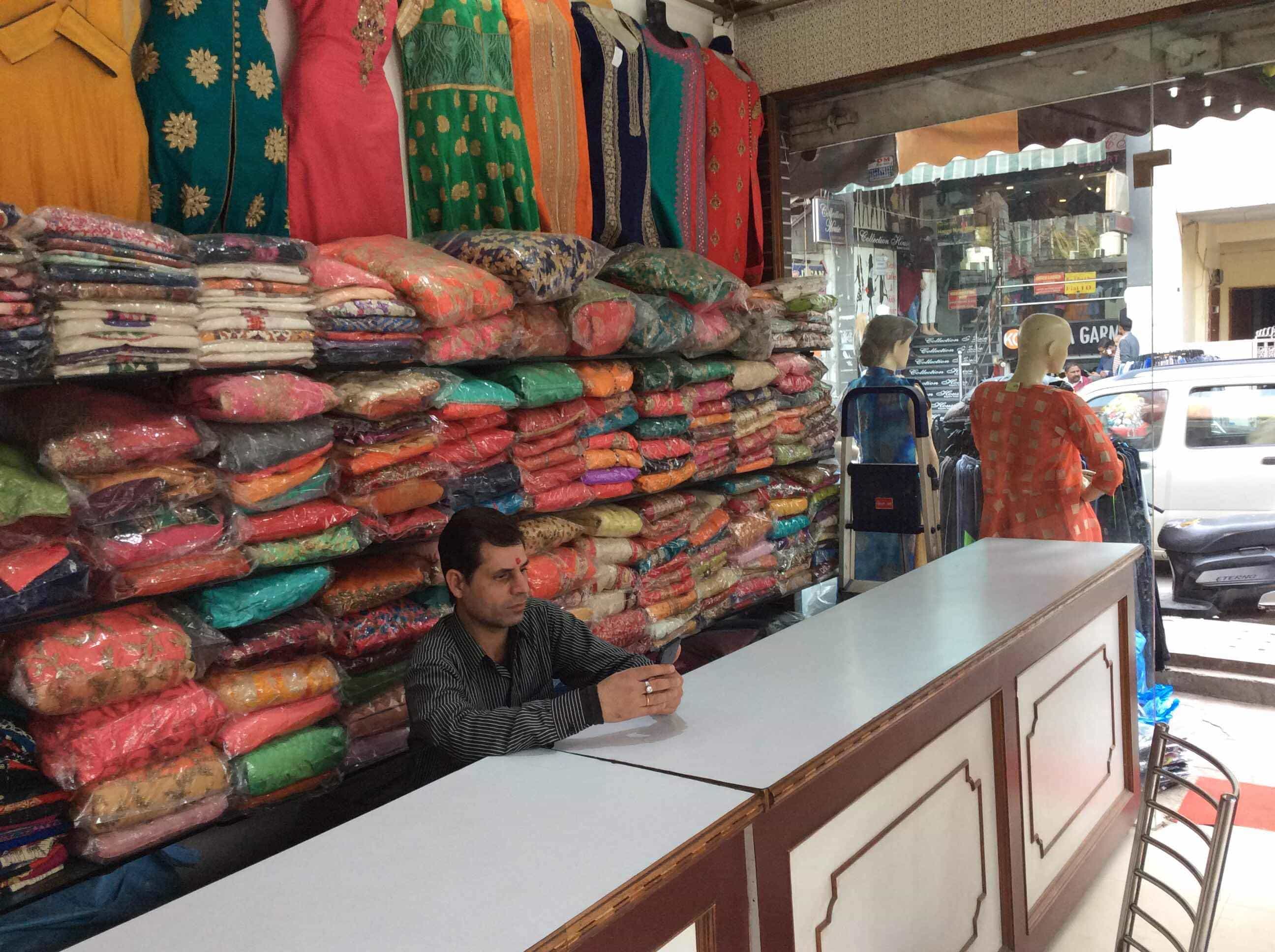 Honestly, it cannot be that you visit the iconic shopping enclave toward the south of South Delhi, Malviya Nagar, and you do not hear about Sethi Textiles. A sober, uncompromisingly honest and, utterly sincere brand of multiple designs of fabrics, Sethi Textiles has been operating with widespread regard in a Malviya Nagar that accepts one and all with great warmth.
At Sethi Textiles, you can find tons and tons of styles for the designer Kurtis to begin with.
And the interesting thing is, as is often the case with women, you'll be compelled to try different suits with there being no dearth of an exciting range of suit lengths at the outlet.
All you got to do is to arrive via the Delhi metro to shop at the central market of Malviya Nagar. Once you're out there, ask anyone about Sethi Textiles and upon arriving at the friendly store, you'll be greeted with the quintessential warmth that only a business family in Delhi can provide.
Roots Overseas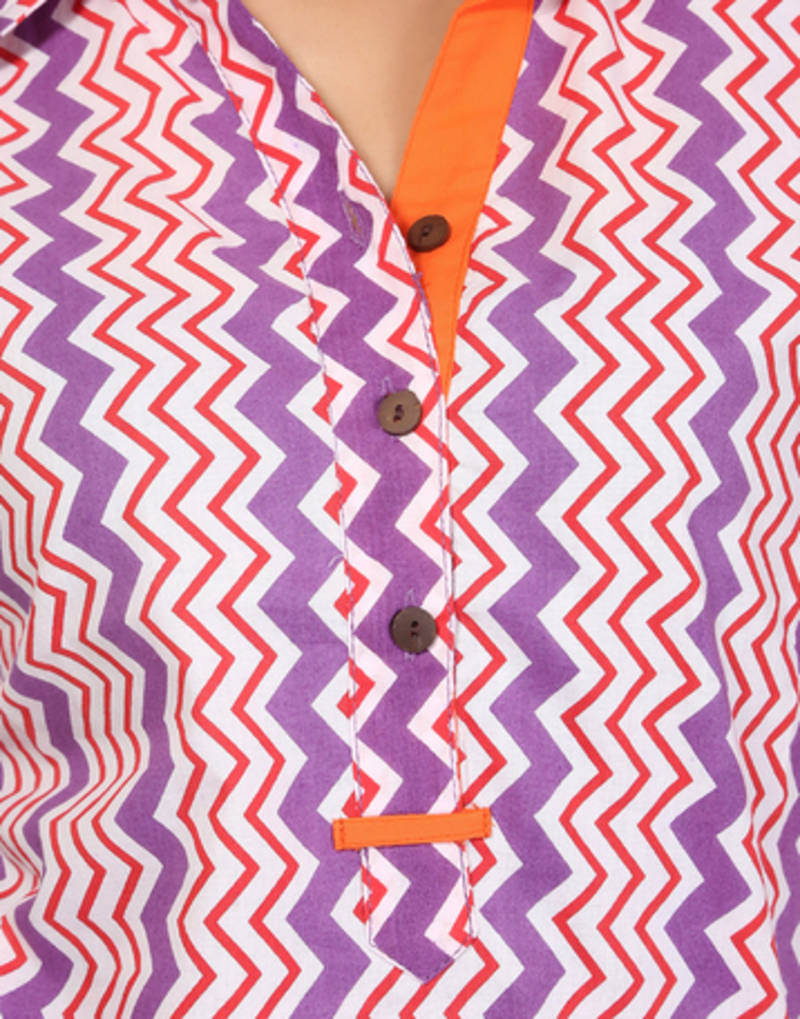 While there are super-luxury albeit being some of the best designer Kurtis in Delhi, there is also a handy list of avenues where one could buy some affordable designs.
Among the places that are throbbing in the landscape of South Delhi is Roots Overseas, nestled in the Mandakini Enclave's Alaknanda.
With a lot many designs to pick and choose from, Roots Overseas has a wide array for a collection that can sweep the women off their feet. Presenting some emphatic combination of red and white Kurtis, along with black and yellow and a number of other shades, there's no dearth of nice shades for affordable designer stuff here.
Galaxy Enterprises
Situated in the heart of South Delhi's Greater Kailash, there truly is a massive array of designs and patterns that one can find here at the revered Galaxy Enterprises. With varied collections of designer Kurtis, one can never be a stoppage here without spending a bit of a time going through some exceptional collections.
Where else can you get reliable stuff at affordable prices that last as long as this evergreen flavour of every season?
Olizo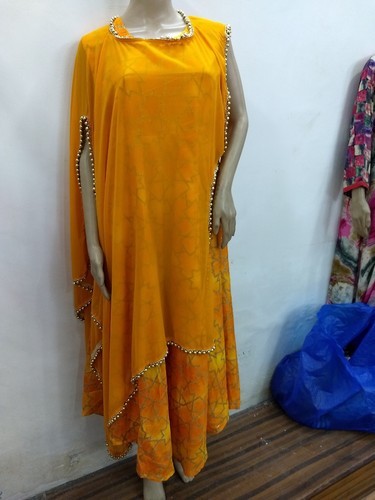 One of the most fabulous spots, a literal pilgrimage of sorts for women is Olizo, tucked in Mohan Nagar industrial area of New Delhi. With a wide ensemble of designer Kurtis, meant for different sizes, created in intriguing patterns, marked by a nice tapestry of colours and design, Olizo boasts of having created some of the best designer Kurtis in Delhi, but only under expert supervision. How about some shopping now, ladies?
Sangini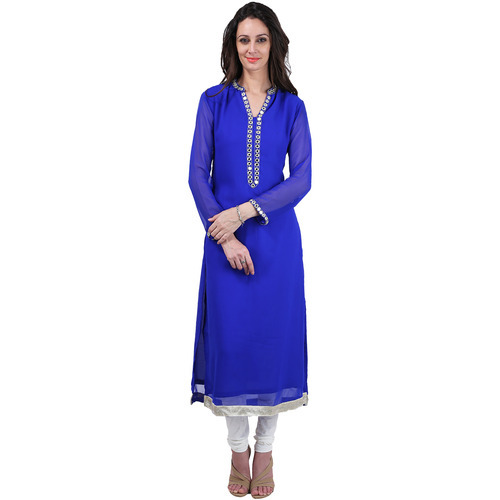 It cannot happen that you are looking for something in New Delhi and do not end up finding it in Lajpat Nagar, a staple favourite of both men and women for the purchase of different articles, be it sportswear, designer wear, home appliances, textiles, other fabrics and electronics.
There have been businesses that emerged from the very scratch here at Lajpat Nagar and that were once, literally nothing.
To that end, a hugely impressive outlet and one that's nearly become a household name of sorts, is Lajpat Nagar's Sangini, a literal companion to women to buy some of the best designer Kurtis in all of New Delhi.
With a vivacious range, checkered by tons of comfortable, reliable and effervescent designs, there's never a dull moment here at Sangini in the famous Lajpat Nagar market. Now, commuting to Lajpat Nagar has also become easier, instead of the hassle of being stuck whilst driving. All you ought to do is to simply catch the metro. The bustle of eclectic designs, round neck Kurtis, embroidered Kurtis and plenty of more sterling stuff awaits you here.